Built for Safety
Infinite 8 is one of the safest rocket ever. In iSPACE, all products have to pass strict inspection before they go out. In addition, it has incredible flight protection provide a very low probability of mission fail.
+ Auto Pre-launch Check
+ Auto T-0 Launch Abort
+ 10% Spare Thrust
+ Accidental Touch Protection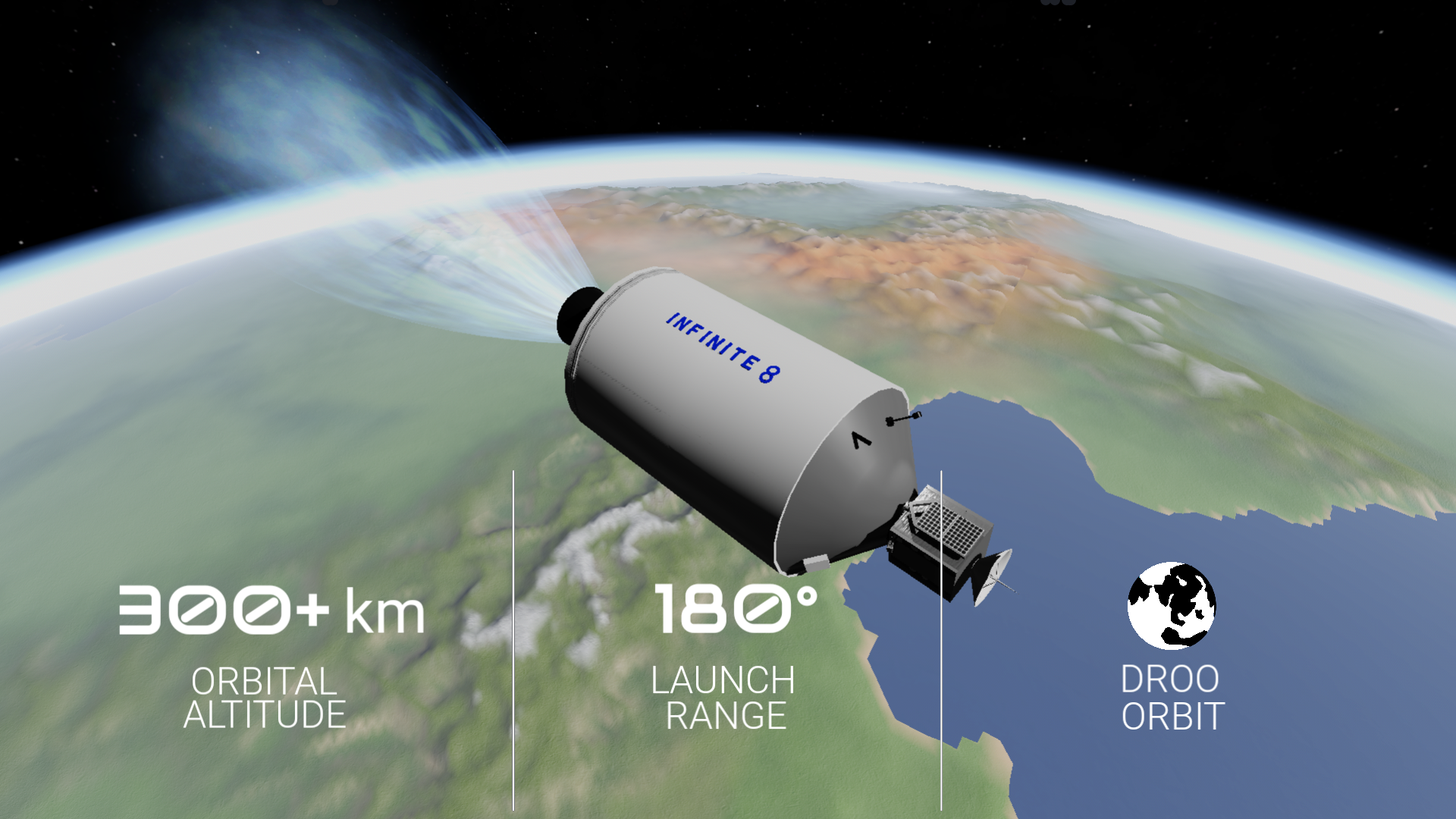 Autopilot, Go Anywhere
Auto flight computers advanced safety and convenience features are designed to assist you with the most burdensome parts of launch. You only need to set orbital inclination and altitude.
+ Slider 1 - Orbital Inclination
+ Vizzy - Orbital Altitude
Powerful Engines
YC-7 and YC-Vac is a family of rocket engines developed by iSPACE for use on its Infinite 8 launch vehicles. YC-7 engines use a Methalox as rocket propellants in a gas-generator power cycle. The YC-7 engine was originally designed for recovery and reuse.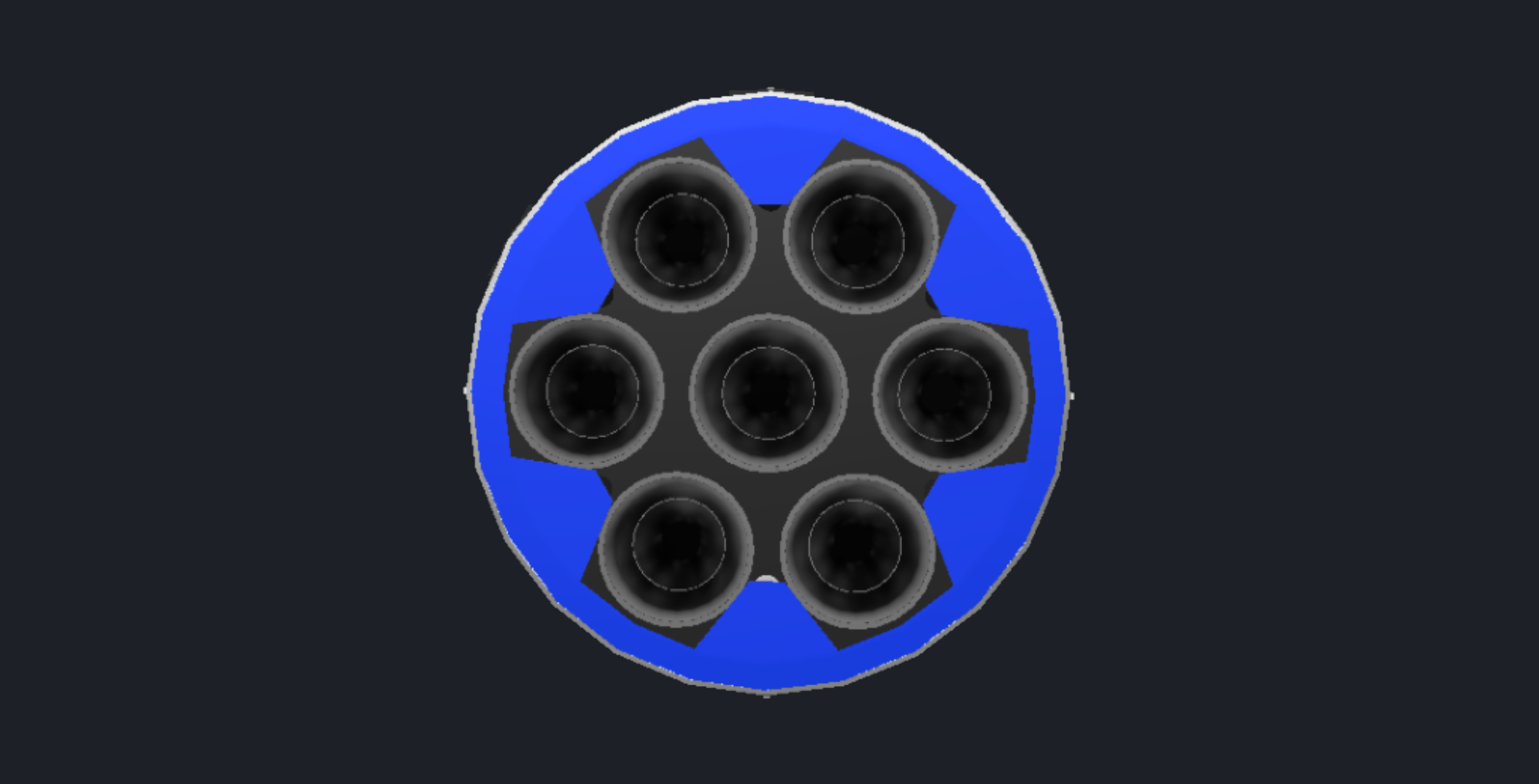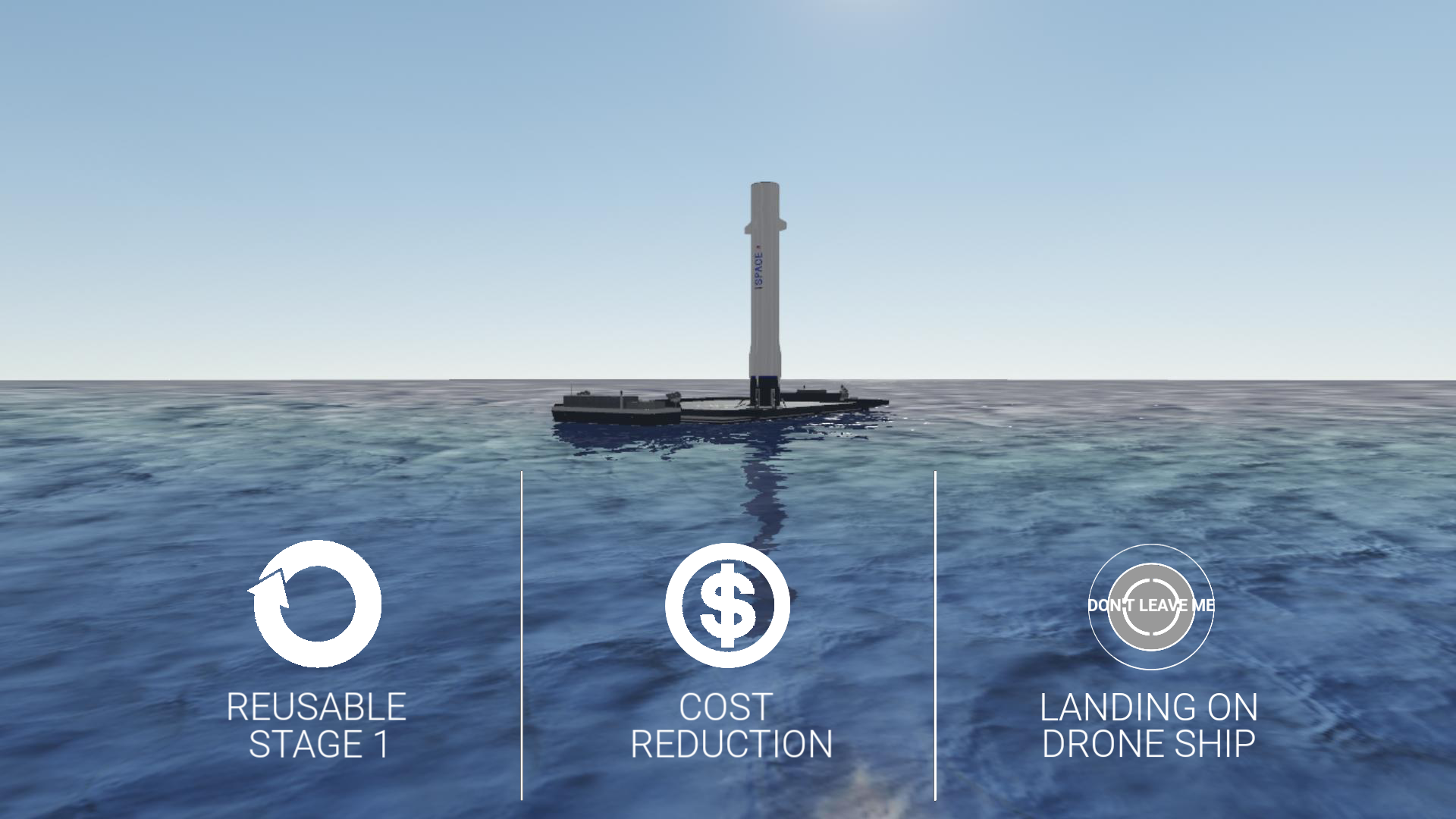 Reusability
First stage is designed for atmospheric entry and landing. (It is experimental features)
+ Drone ship - Don't leave me

A Infinite 8 Flight
Infinite 8 lifts off from Launch Complex ILC-27. Following stage separation, the first stage flies back to Earth and lands on a drone ship, allowing the booster to land in heavy sea-states. The second stage engines ignite and the 6.6 meter fairing separates. The mission is complete when the payload is delivered safely to orbit.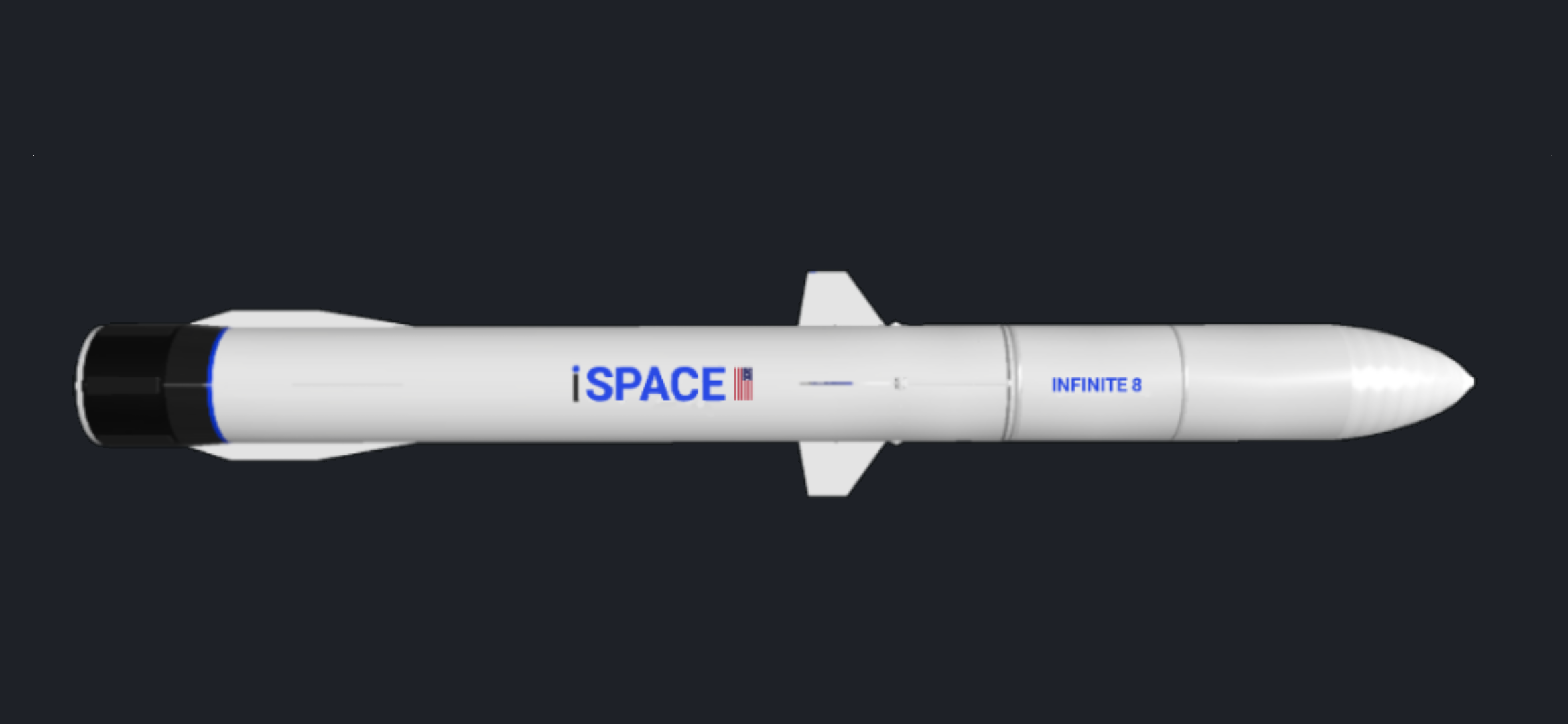 INFINITE 8
OVERVIEW
HEIGHT

78.1 m/ 256.2 ft

DIAMETER

6.6 m/ 21.6 ft

MASS

1,258,883 kg/ 2,775,361 lb

USABLE VOLUME

239.3 m³ / 8450.8 cu ft

PAYLOAD TO 500KM

50000kg / 110230 lb

VERSION

BLOCK 3

GENERAL INFO
Created On:

Windows

Game Version:

0.9.403.0

Price:

$125,370k

Number of Parts:

507

Dimensions:

82 m x 68 m x 281 m
PERFORMANCE
Total Delta V:

3.4km/s

Total Thrust:

19.9MN

Engines:

8

Wet Mass:

1.6E+6kg

Dry Mass:

1.05E+5kg
| Stage | Engines | Delta V | Thrust | Burn | Mass |
| --- | --- | --- | --- | --- | --- |
| 1 | 7 | 3.1km/s | 18.4MN | 2.8m | 1.6E+6kg |
| 3 | 1 | 275m/s | 1.5MN | 4.7m | 1.6E+6kg |
---