Please pull the ships on the carrier's sides more away from it by the X axis because a fleet can't be so close,this is just for screenshot.
This carrier formation is based on the US Navy Nimitz CVN Carrier Formation,it includes a carrier,a destoryer,and a cruiser.all the ships use propller power to sail on the water.Here is the describition.
How to make them run
Swich to the three ships and do these below:
Keep the nav spheres' blue circle in 90 degrees to keep the ships'transverse balance,roll to currect their directions.
Use slider1s to activate their propllers
Keep their speed and directions to the same,then,enjoy your sailing!
Wish you have fun.If you like it,please give me an upvote!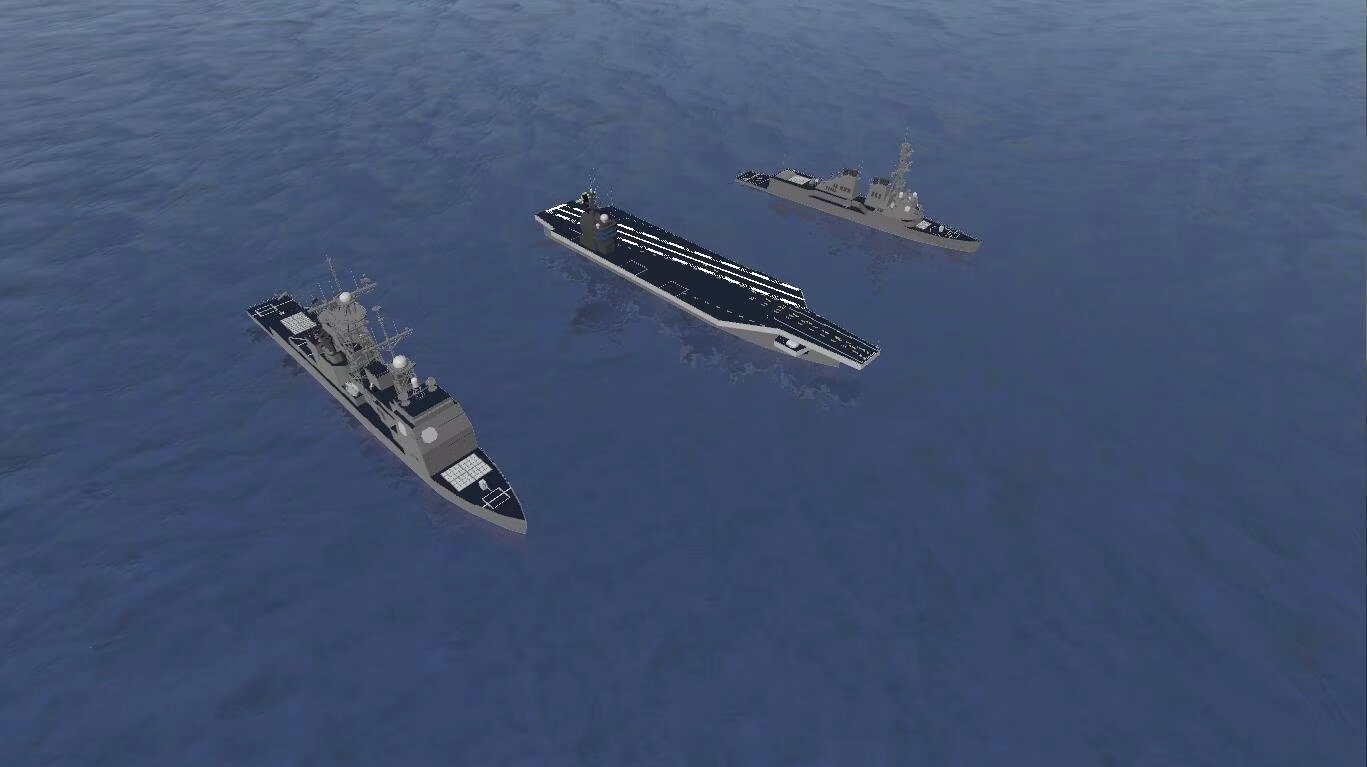 Single ship Link
GENERAL INFO
Predecessor:

Nimitz CVN Carrier

Created On:

Windows

Game Version:

0.7.2.2

Price:

$44,756k

Number of Parts:

3513

Dimensions:

263m x 162m x 738m
PERFORMANCE
Total Delta V:

0m/s

Total Thrust:

0N

Engines:

0

Wet Mass:

44,865,870kg

Dry Mass:

-529,905,300kg
| Stage | Engines | Delta V | Thrust | Burn | Mass |
| --- | --- | --- | --- | --- | --- |
---