CONTROL:
Throttle:start spin
Slide2:Rise and fall
ATTENTION:
Physics cannot be low
This is a helicopter that uses mechanical structure to adjust capital. I spent quite a lot of time to build it. The physics engine of this game is different from other games. In order to stabilize the aircraft, I adjusted its stability countless times, and finally I succeeded in making it fly smoothly.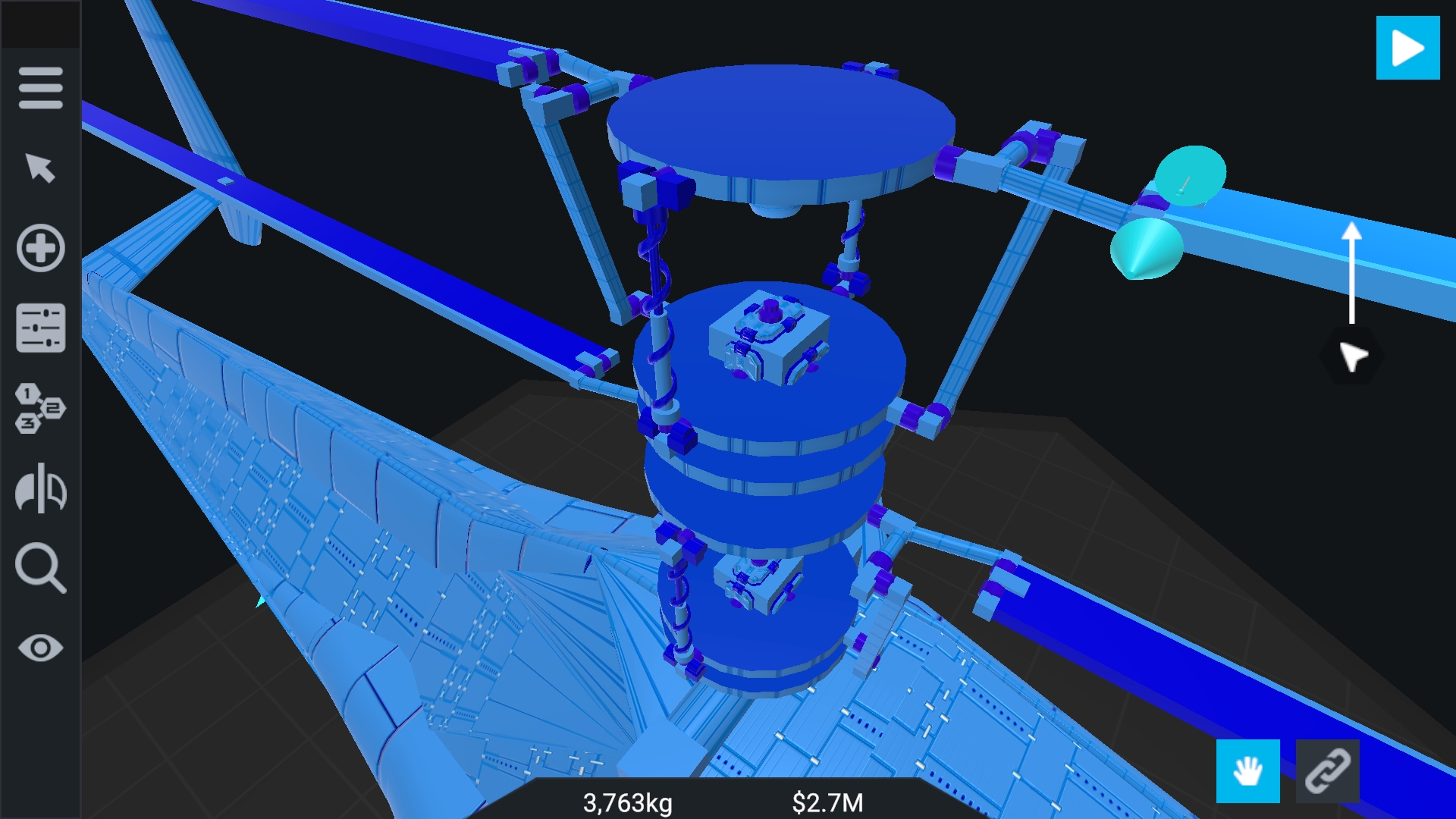 Due to the characteristics of the game, the moment of inertia of this aircraft is so large that there is no other way to make it move in yaw, so I can only add a gyroscope in the direction of the yaw axis to assist its rotation. In other directions, I feel that there is no gyroscope participating in the effort, I promise.
I hope people can get inspiration from my work, and I hope you like this aircraft.
GENERAL INFO
Predecessor:

helicopter20

Created On:

Android

Game Version:

0.9.402.0

Price:

$2,693k

Number of Parts:

272

Dimensions:

13 m x 17 m x 36 m
PERFORMANCE
Total Delta V:

0m/s

Total Thrust:

0N

Engines:

0

Wet Mass:

3,764kg

Dry Mass:

-637kg
| Stage | Engines | Delta V | Thrust | Burn | Mass |
| --- | --- | --- | --- | --- | --- |
---