Auto Credit
Based on EternityTechnology's
N747NA 44
"Never try to download and play it on your little block in your hand!"
--This is an earnestly warning from the author.
Key Words: Detailed performance; Functional instruments; Programmed controls
Description
SOFIA, the Stratospheric Observatory for Infrared Astronomy, is a Boeing 747SP aircraft modified to carry a 2.7-meter (106-inch) reflecting telescope (with an effective diameter of 2.5 meters or 100 inches). Flying into the stratosphere at 38,000-45,000 feet puts SOFIA above 99 percent of Earth's infrared-blocking atmosphere, allowing astronomers to study the solar system and beyond in ways that are not possible with ground-based telescopes. It was a joint project of NASA and the German Space Agency at DLR. DLR provided the telescope, scheduled aircraft maintenance, and other support for the mission. NASA's Ames Research Center in California's Silicon Valley managed the SOFIA program, science, and mission operations in cooperation with the Universities Space Research Association, headquartered in Columbia, Maryland, and the German SOFIA Institute at the University of Stuttgart. The aircraft was maintained and operated by NASA's Armstrong Flight Research Center Building 703, in Palmdale, California. SOFIA achieved full operational capability in 2014 and concluded its final science flight on Sept. 29, 2022.
SOFIA has confirmed, for the first time, water on the sunlit surface of the Moon. This discovery indicates that water may be distributed across the lunar surface, and not limited to cold, shadowed places in 20105.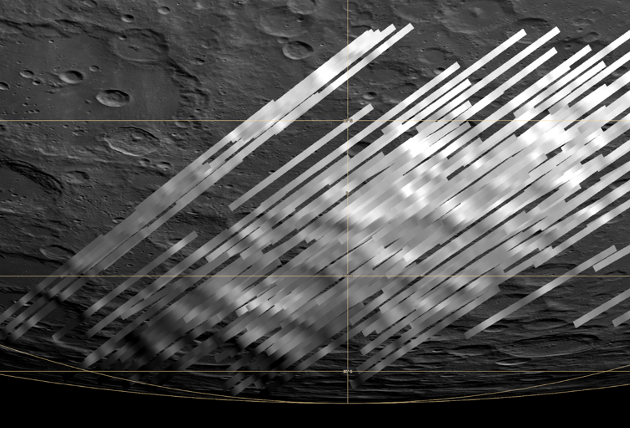 Way To Enjoy
Require Ultra Physics Update Frequency

1- Get into the flight mode

2- Wait until the cockpit's gauges screen load completely (N1 and N2s)

3- Do manual startup sequence--I suggest to use AG5 for automatical or you can do it manually by This Handbook one by one, or you may can't finish it right.

4- Throttle up, take off and fly to ehere you want under the atmosphere.

5- If you are interested in the telescope, you can use AG6 to track a target you want after you opened the hatch (AG1) and set a target from the map view. The telescope will automatically track your target if it is in the range the telescope able to turn.

6- Landing Gears :AG3 Up and AG4 for Down. If it don't work, use AG8, AG9, AG11 and Slider4 to solve the action.

7- Leading edge flaps: AG2. The ones on the right side has been into a problem in the 0.9.920 update, you may can run it well in previous versions. If it still wrong, do a mirror work is okay.

8- Backwards flaps: Slider1 down or use the "Flaps" stick in the cockpit, click it and type in the deg you need. Please notice the two buckles on the controller.

9- Fault mode: AG12, you can try to experience some problems that may occur in flight and try to slove them.
Lower Part Versions
Other Relative Stuffs
---
Special Thanks
HoshimiyaRIN ---Project Organizer & Reference Resources
TL0SR2 ---Multiple Technological Support
OsXiaoheng ---Attitude indicator
MOXMAKER ---Cockpit Technologies,Manual Startup Handbook
BubbleTeapot ---Instruments Modelling
Seraku ---Air Base Construction
3DExplorer ---Mission Patches Resources
Sigma ---Patches Processing
VF31J ---Patches Processing, Artist & Device Testing
VF31J's painting made for this release: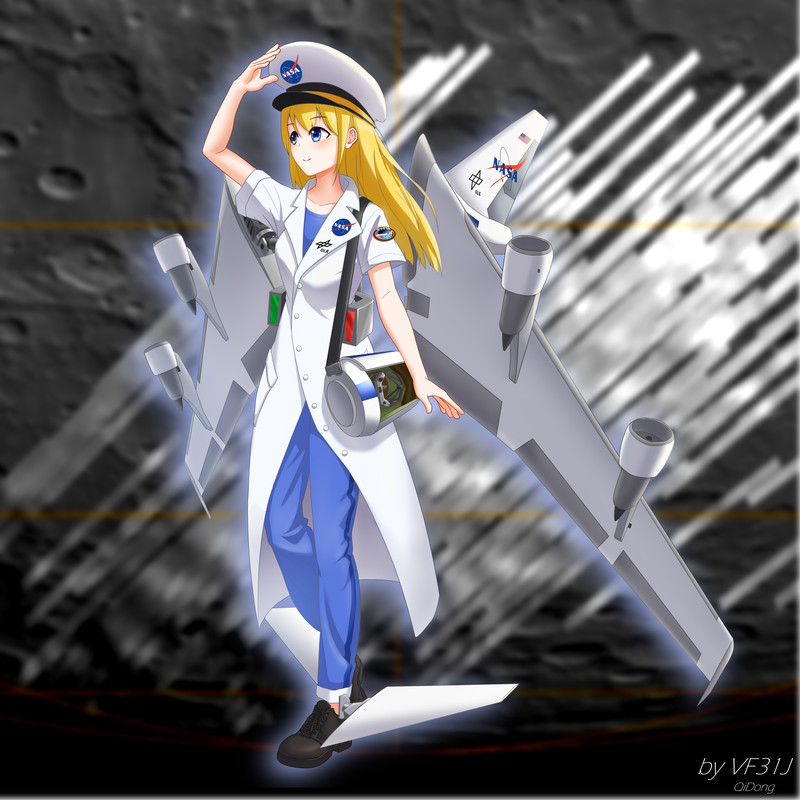 IcePing ---File Processing & Device Testing
WarBox ---Ground Service & Device Testing
Benssl ---Device Testing
If you are interested in How we made this post,Click Here to have a read.
From Infinty Industry
Wrote at the end
This stuff farewells to the real plane for retiring and also send off the project organizer-HoshimiyaRIN from our community, she is really a pretty girl TAT
This is a crazy project I ever done, It also includes many co-operators' hard working, I will never forget this project and the people joined in.
Maybe I will not do another project like this in the future anymore, It cost not only me, also the cooperators' too much time and energy to finish it, and this cannot be continue for a long time in our daily life. But I can ensure that I will do my stuff by my personal project after this release, I love this game, FOREVER.
GENERAL INFO
Predecessor:

N747NA 44

Created On:

Windows

Game Version:

0.9.923.0

Price:

$1,688,122k

Number of Parts:

51758

Dimensions:

24 m x 75 m x 72 m
PERFORMANCE
Total Delta V:

0m/s

Total Thrust:

2kN

Engines:

13

Wet Mass:

82,615kg

Dry Mass:

77,680kg
| Stage | Engines | Delta V | Thrust | Burn | Mass |
| --- | --- | --- | --- | --- | --- |
---