Wither is a kind of boss creature with flying ability and three heads.It can quickly throw an explosive projectile called the head of wither at the target, which looks like its head.
If the "head" hits a player or a creature, it will cause withering effect, which will make player's life bar black and consume HP, similar to poisoning effect.
Among all the creatures in minecraft, wither has the highest life value,so it is really a challenge to defeat it.
Control:
AG10-Floating System
Pitch Up/Down(W/S)-Forward/Backward
Roll Left/Right(Q/E)-Translate Left/Right
Yaw Left/Right(A/D)-Turning Body
Staging(Space)-Throw Bombs(It has two bombs)
Other Information:
You can adjust it's attitude by adjusting the floating engine in the body of it.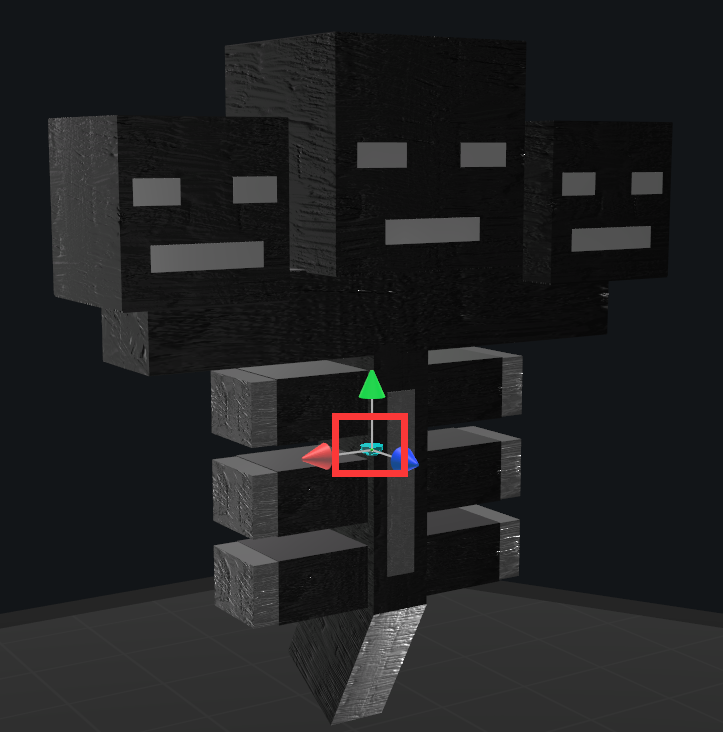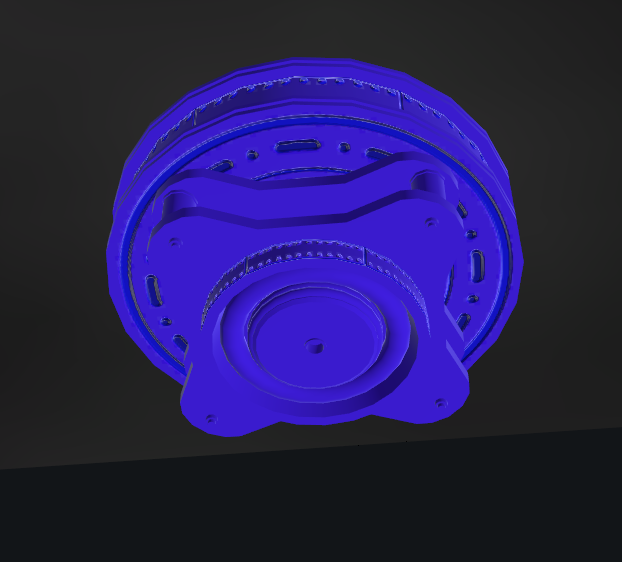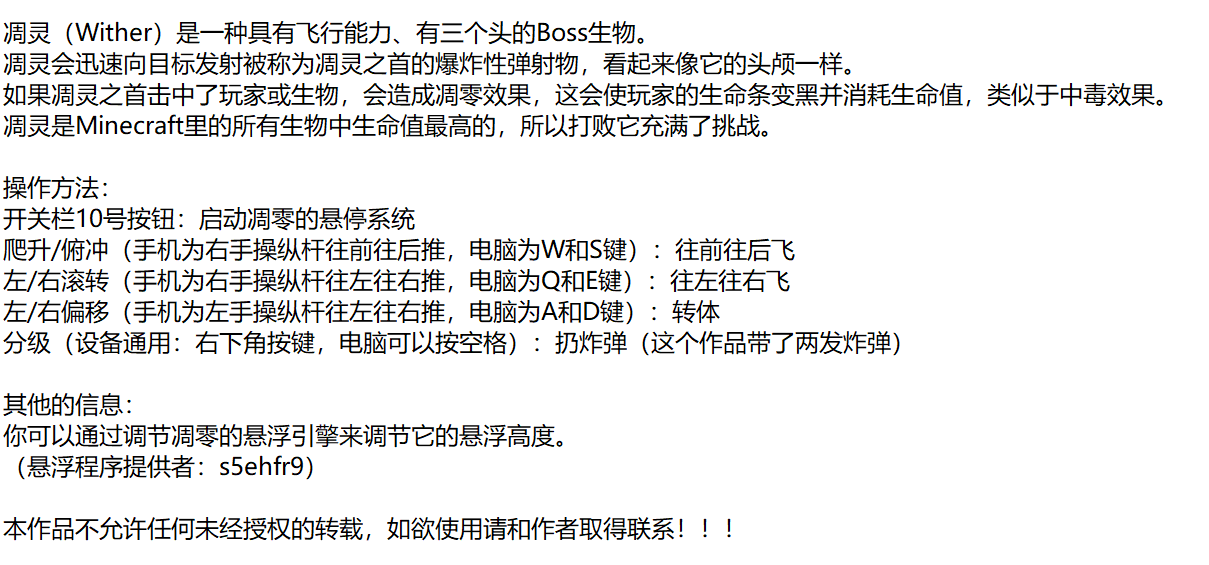 ---