This vehicle is stock
The Iota 2 is a heavy lift launch vehicle capable of putting 200 tons into a Solar orbit.
It features the new High Energy Upper Stage (I15SS1)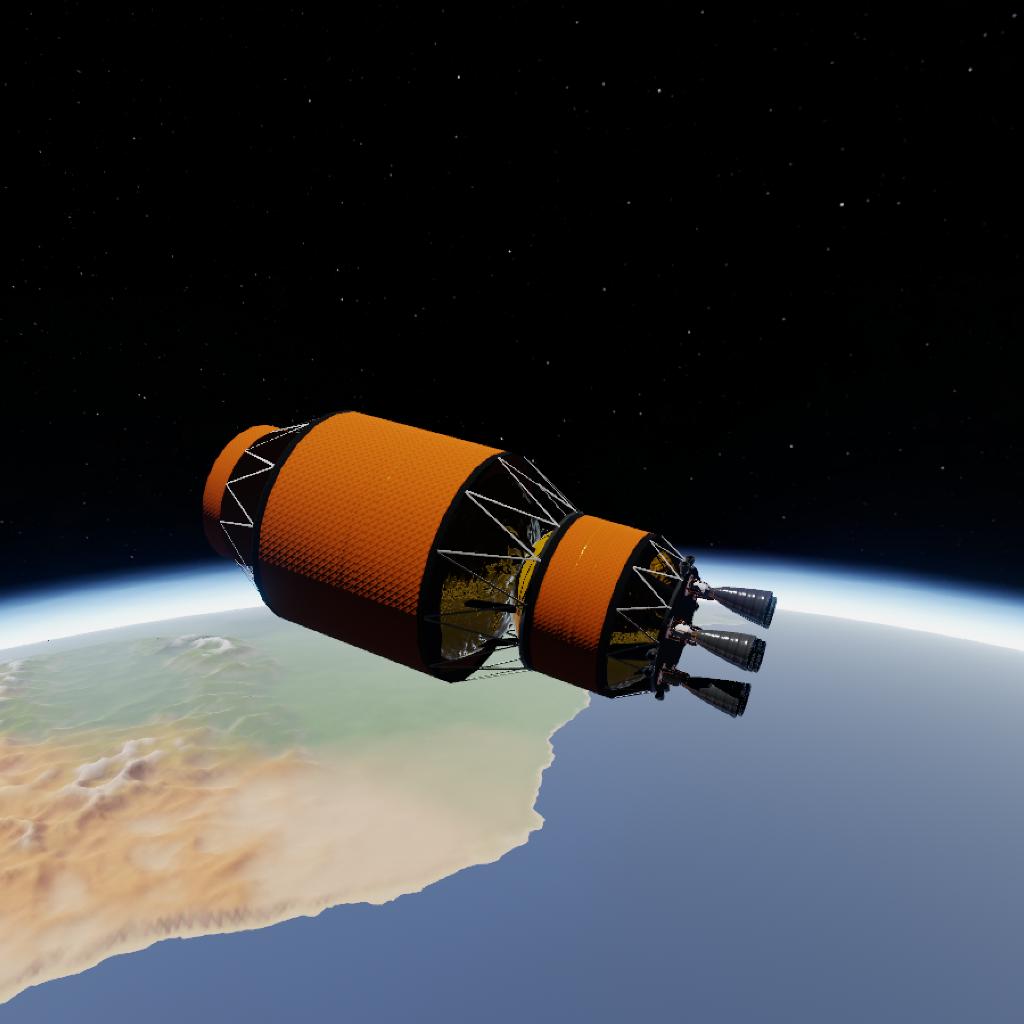 2 of its 6 boosters have reduced thrust, they will decouple after the 4 boosters, just before MECO.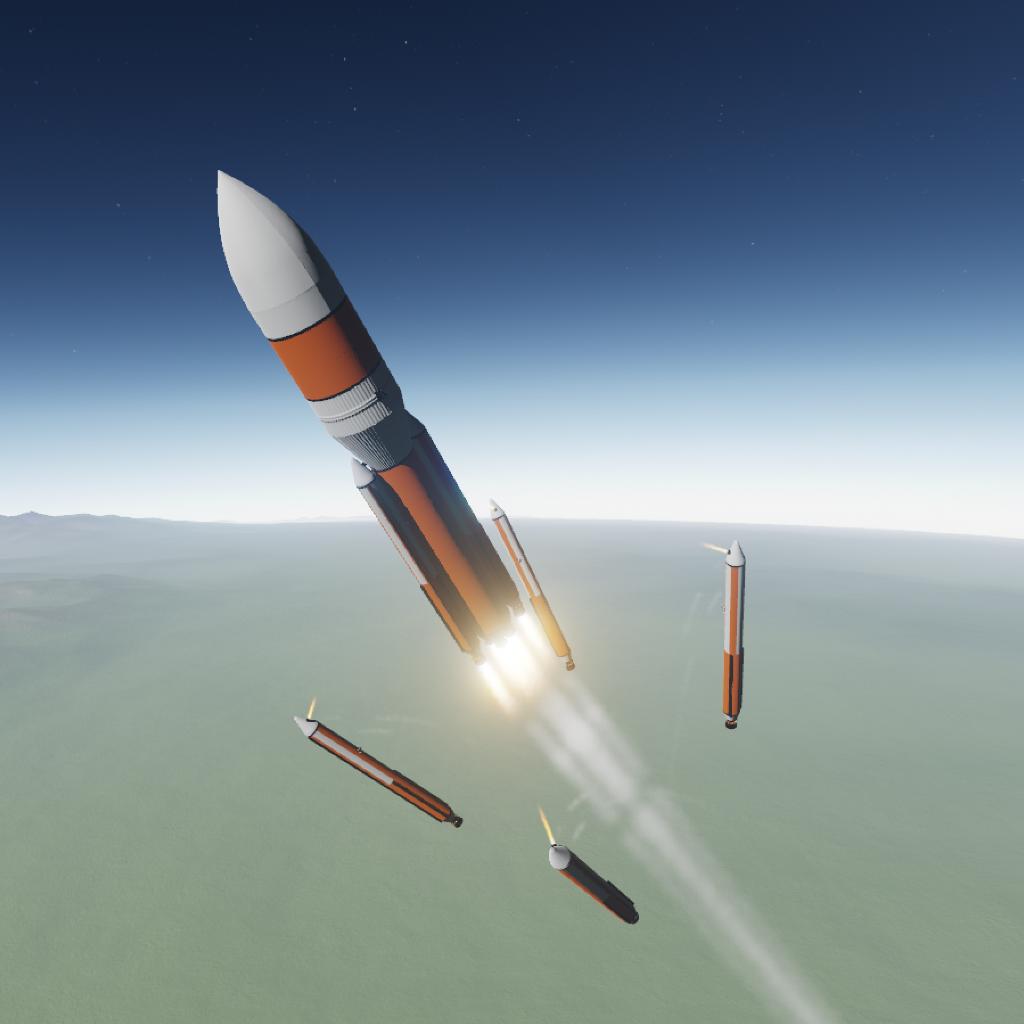 You could put lighter payloads into higher orbits.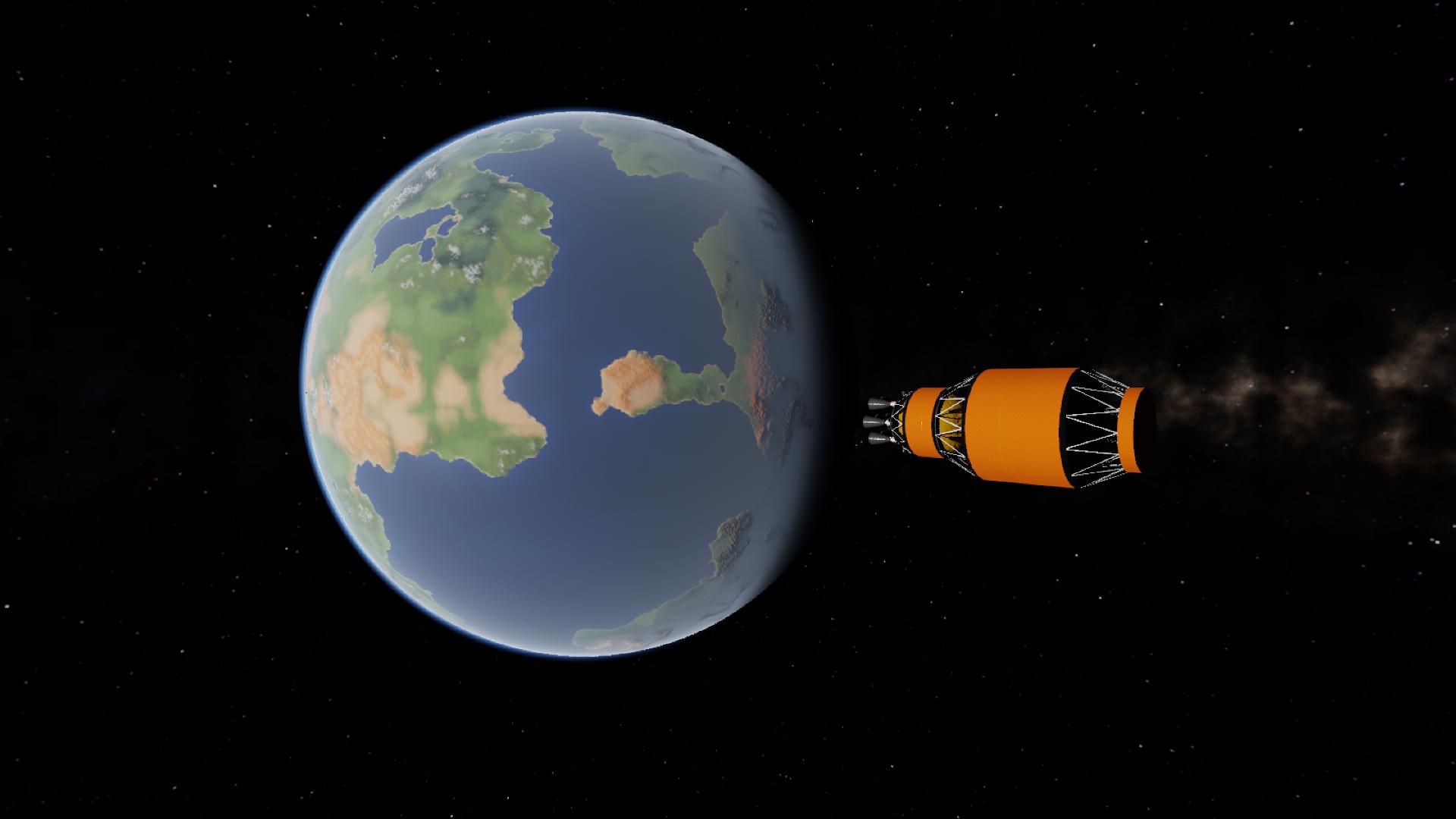 ---
Flight:
1. Lift off by max throttle then stage
2. Start gravity turn when you reach 1.5km
3. Gradually turn east, reaching 45 degrees @15km
4. Stage twice when the liquid boosters deplete
5. Stage twice when the liquid boosters deplete
6. Stage once when first stage depletes
7. Jettison fairings when >60km
8. Gradually lower heading form 45 degrees to 20 degrees
9. Lock prograde when vertical speed starts increasing
10. Continue burning to circularize/escape
---
Features: Decor, Vacuum nozzles, Custom RCS blocks, Fuel lines, etc.
6 x I4B1 (With reduced thrust on 2)
1 x I9FS1
1 x I15SS1
1 x I15F1
---
Developed by

GENERAL INFO
Successors

2 craft(s)

Created On:

Windows

Game Version:

0.6.9.2

Price:

$150,710k

Number of Parts:

555

Dimensions:

114m x 21m x 25m
PERFORMANCE
Total Delta V:

6.4km/s

Total Thrust:

118.6MN

Engines:

56

Wet Mass:

6,987,602kg

Dry Mass:

448,338kg
| Stage | Engines | Delta V | Thrust | Burn | Mass |
| --- | --- | --- | --- | --- | --- |
| 1 | 25 | 1.9km/s | 99.2MN | 1.8m | 6,512,703kg |
| 2 | 4 | 2m/s | 2.5MN | 4s | 6,512,703kg |
| 4 | 2 | 1m/s | 1.3MN | 4s | 5,072,231kg |
| 6 | 25 | 4.5km/s | 15.6MN | 5.4m | 2,576,394kg |
---