Small update here.
KAL 0.6.19:
Automatically launches rocket to orbit!
---
This craft has the Kell Auto-Launch Program attached.
---
Note: your own rocket must be flyable by hand, aerodynamically stable, has no funky staging, and with an extra 10% to 20% margin.
Booster engines that do not ignite at the same time as main engines and ullage engines tend to break the staging program.
---
Usage:
Download the craft.
Save the program as "KAL"
Load your own rocket
Load "KAL" on it
Launch!
---
The SLS featured is anjulmusic's. It has edited staging to have the boosters and main engines ignite simultaneously.
---
Video of it working (The roll is manual):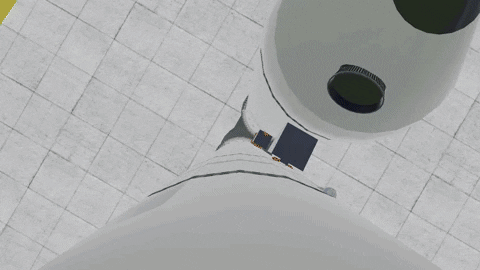 ---
Developed by

GENERAL INFO
Predecessor:

KAL Beta 3

Successors

1 craft(s)

+7 bonus

This craft has been featured

Created On:

Windows

Game Version:

0.8.402.0

Price:

$92,142k

Number of Parts:

140

Dimensions:

83m x 19m x 7m
PERFORMANCE
Total Delta V:

4.8km/s

Total Thrust:

26.4MN

Engines:

19

Wet Mass:

1,340,282kg

Dry Mass:

134,190kg
| Stage | Engines | Delta V | Thrust | Burn | Mass |
| --- | --- | --- | --- | --- | --- |
| 1 | 15 | 3.7km/s | 22.2MN | 2.1m | 1,340,282kg |
| 2 | 0 | 0m/s | 0N | 0s | 614,826kg |
| 4 | 2 | 1.1km/s | 794kN | 4.9m | 253,135kg |
---