Player Biography
---
I design realistic space warships™ I guess ^~^
---
R-01 Heavy Haulage Rover MKII
---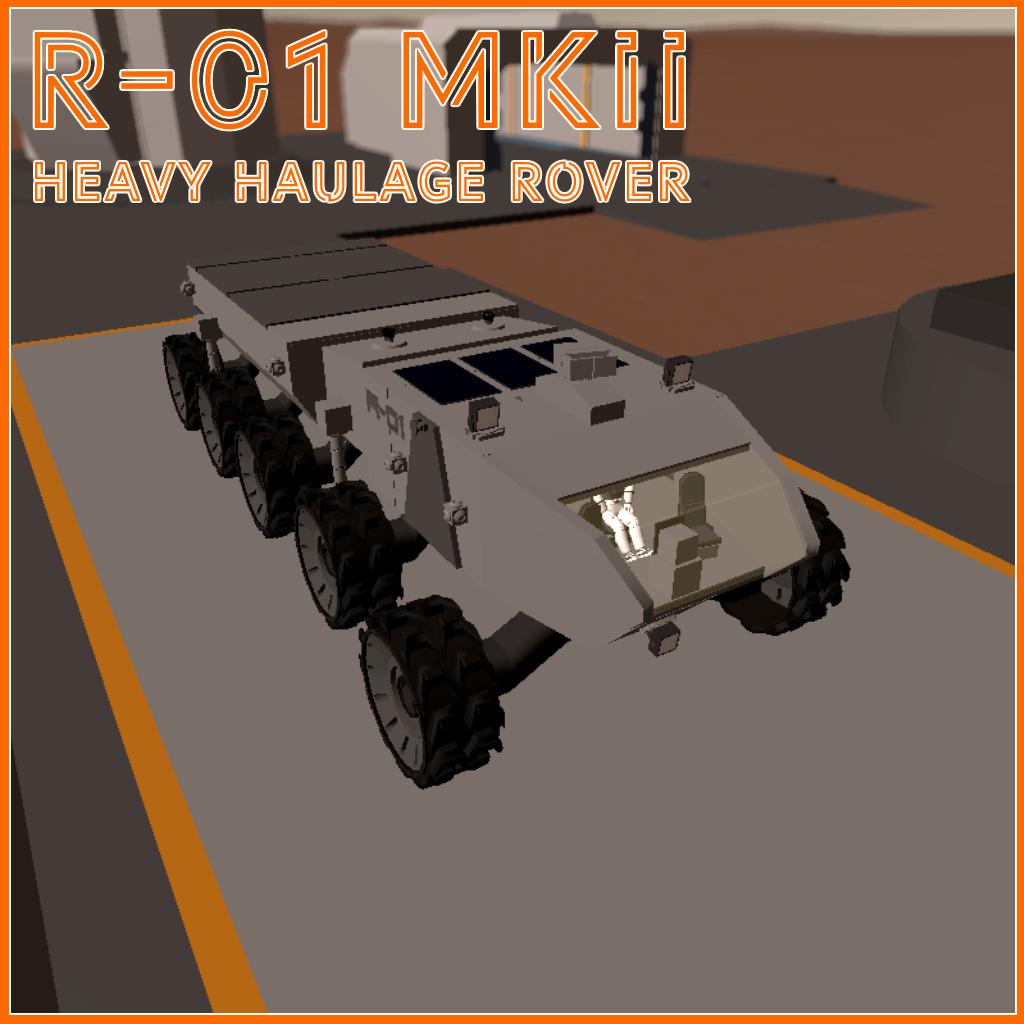 Link Below
R-01 Heavy Haulage Rover MKII
---
---
Features
---
The R-01 Heavy Haulage Rover MKII features a wide array of logistics and communications equipment along with it's well known ability to carry large loads across expansive terrain.
This 61,000KG behemoth of a truck comes equipped with 1 x D-01 Scout Drone (you have to select the command pod for it after undocking with AG3), which has proven to be a reliable solution to adverse terrain allowing the operator to scout out ahead.
---
Controls
---
AG1 - Bays/Doors (Slider 1 controls Solar Panel angle)
AG2 - Anchoring
AG3 - Drone Release
AG6 - Comms Program (purely cosmetic)
AG7 - Activate/De-Activate Reorientation Engines
AG8 - Lights
AG10 - RCS


---
---
Warnings
---
It is unsafe to exceed 15m/s, keep in mind that even though this vehicle can go much faster it is a 61 tonne cargo vehicle and is liable to physics... Bumps? Use the drone to circumvent this.
If leaving physics range via the drone, or other means, disable all physical action groups such as AG1 & AG2, I have found otherwise it explodes on loading.
---
---
Have fun, and enjoy!
~Shimazu Heavy Industries
---