This carrier formation is based on the US Navy Nimitz CVN Carrier Formation,it includes a carrier,a destoryer,a cruiser and a submarine.all the ships use propller power to sail on the water.Here is the describition.
How to make them run
Swich to the four ships and do these below:
Keep the nav spheres' blue circle in 90 degrees to keep the ships'transverse balance,roll to currect their directions.
Use slider1s to activate their propllers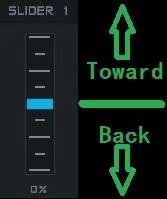 Keep their speed and directions to the same,then,enjoy your sailing!
Wish you have fun.If you like it,please give me an upvote!
Single ship Link
Works of it
| Name | Location | Part Count | Mass | Altitude | Velocity |
| --- | --- | --- | --- | --- | --- |
| Jans Angeles Class submarine | Droo | 857 | 22,027kg | Ground | 0.0 m/s |
| Janmitz Carrier Fleet | Droo | 761 | 9.08E+6kg | Ground | 0.0 m/s |
| Craft-15 | Droo | 1261 | 1.69E+7kg | Ground | 0.0 m/s |
| Craft-16 | Droo | 1491 | 1.9E+7kg | Ground | 0.0 m/s |
---