F-1A Cyclops
The Cyclops is a single engine multi role aircraft, armed with an identification Camera, a weapon link, an airspeed holder and a state of the art simplistic fly by wire.
The F-1A is an easy to fly aircraft that doesn't require continuous corrections in pitch, enabling it to fly a level flight path.
With a dry weight of less than 8 tons it is a very nimble aircraft at lighter weights and it comes with an automatic airspeed holder, guided weapons and a has a good flight profile of keeping the last pitch angle of input and holding it therefore enabling it to fly straight and level.
Design inspiration came from @unimaginablekatana's P-2
---
Features:-
Automatic Flaps
Automatic Sweep Wing
Airspeed Hold
1st Generation Flight Control
Level Cruise Flight
Navigation Lights
Landing Lights
Guided Weapon Selector and Launcher.
Afterburner Limiter | Roll Damper.
---
Hard points:-
Loud out:-
Equipment:-
1x Type 1 Battery
1x Type 1 EO TV
---
Specifications:-
Max Ceiling: 15km Empty.
Max Range: 2,250km (1,214nm) Empty | 1,750km (944nm) Fully Loaded.
Max Speed: 685m/s Mach 2.0 (Clean) Burner.
Cruise Speed: Mach 0.8 (Clean) No Burner.
Super Cruise: Mach 1.05 (Clean) No Burner.
Max Supported Loud out Weight: 2,500kg.
Fuel Capacity: 8,035kg.
Dry Weight: 7,723kg.
Max Takeoff Weight:18,358kg.
Max Landing Weight: 18,358kg.
---
Control Tips:-
Landing Speed: 100m/s
Takeoff Speed: 85m/s
Slider1 = Eagle Eyes Camera
AG4 = Bolt Action Style weapon selection
AG5 = Launches Selected weapon, then click AG4 to reselect weapon (Bolt action style)
Unlocked Semi-Automatic style will upload soon
---
Gallery:-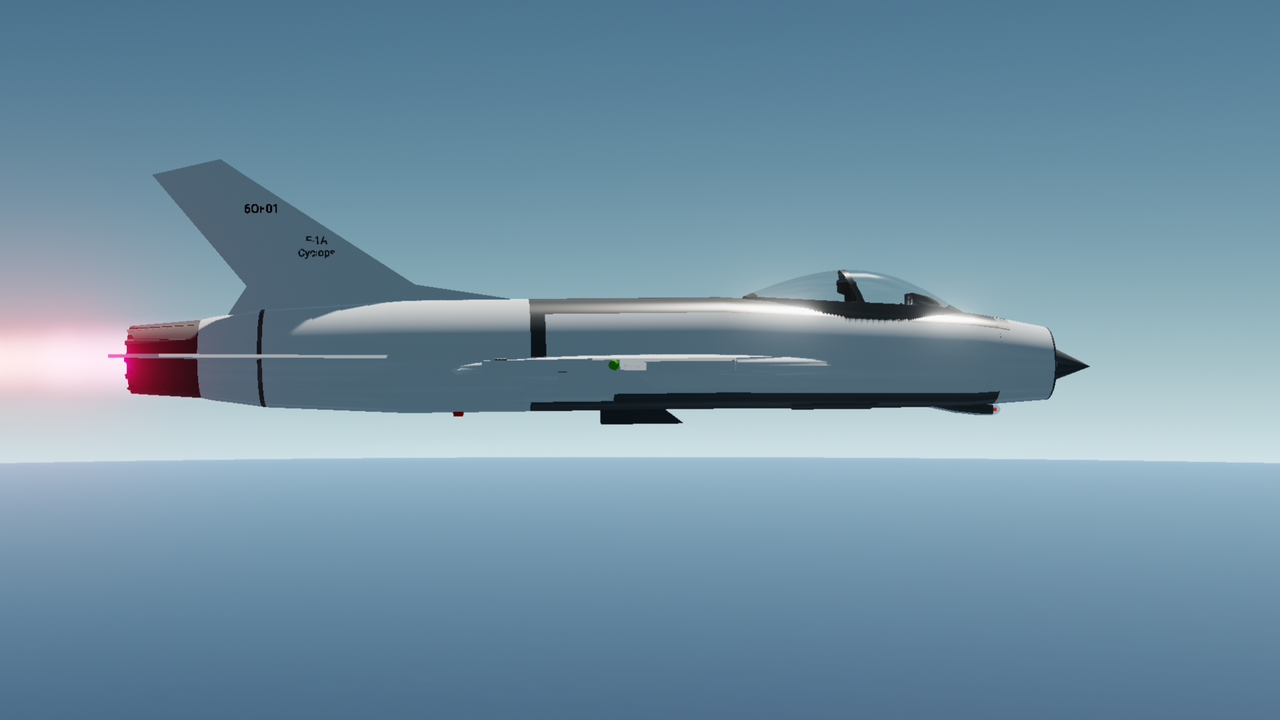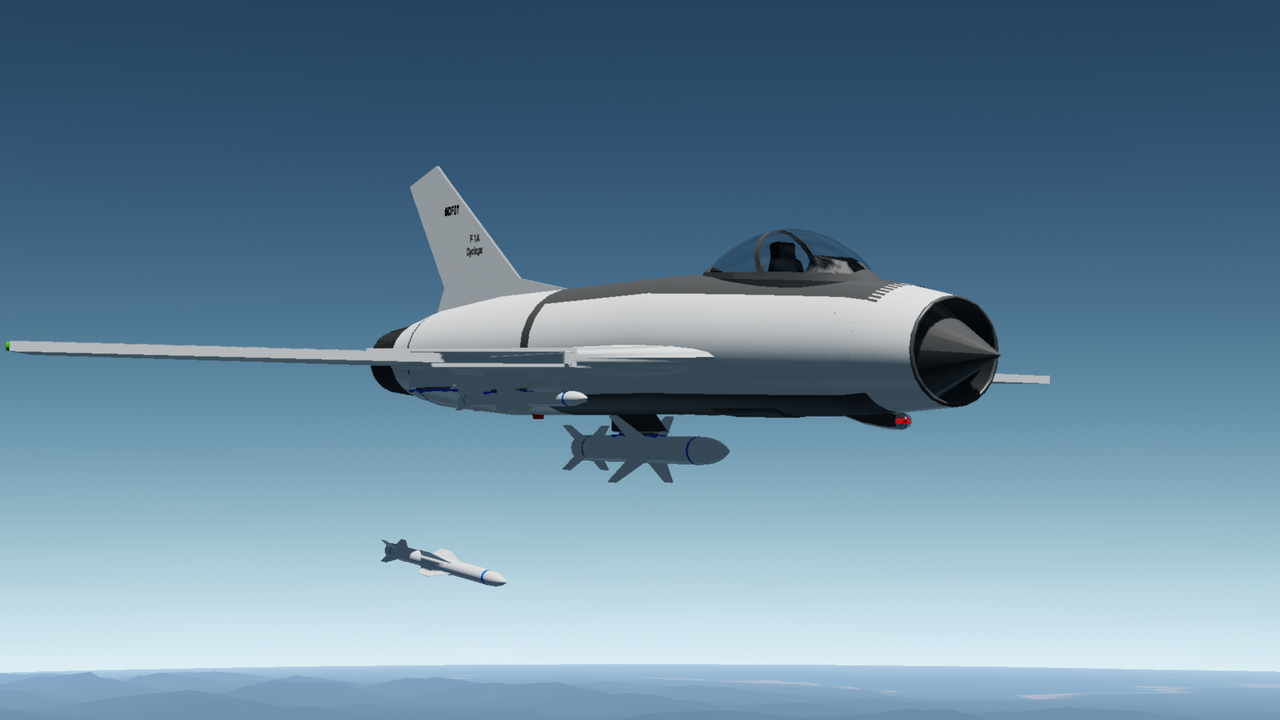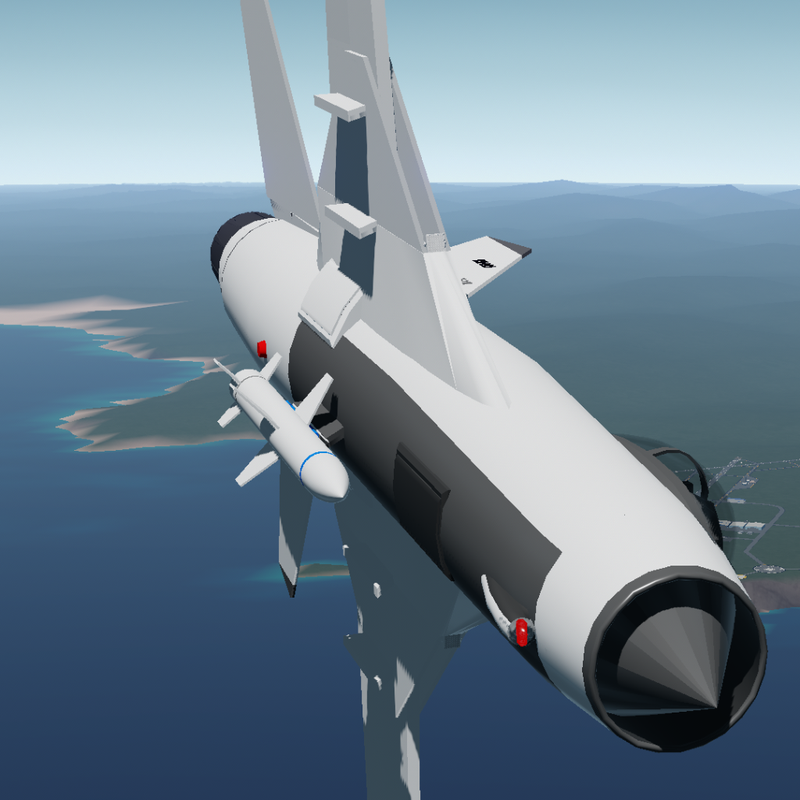 ---