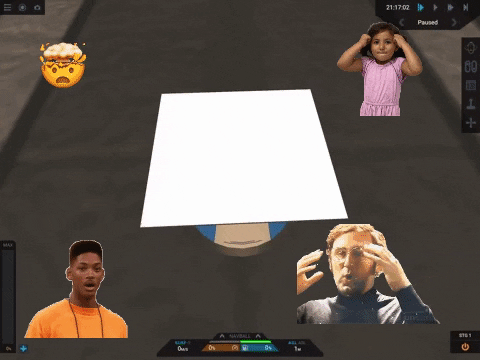 YES, JUST 1 PART
This is a single part 256x256 pixel NASA Meatball logo. It uses the Multi-Function Display (MFD) component and draws the logo after starting the game. It automatically resizes the logo to the dimensions of the MFD, so you can place it anywhere! Just save the MFD as a subassembly and load it onto any craft.
You do not need to credit me if you use this; I just hope someone uses it to enhance their craft!
As always, please give me feedback if it doesn't work for you.
---
GENERAL INFO
Successors

3 craft(s)

Created On:

iOS

Game Version:

0.9.506.0

Price:

$626k

Number of Parts:

2

Dimensions:

2 m x 3 m x 3 m
PERFORMANCE
Total Delta V:

0m/s

Total Thrust:

0N

Engines:

0

Wet Mass:

1,096kg

Dry Mass:

1,090kg
| Stage | Engines | Delta V | Thrust | Burn | Mass |
| --- | --- | --- | --- | --- | --- |
---