The Long March-5
is the most powerful rocket in China.
*Click the picture below to learn more about the rocket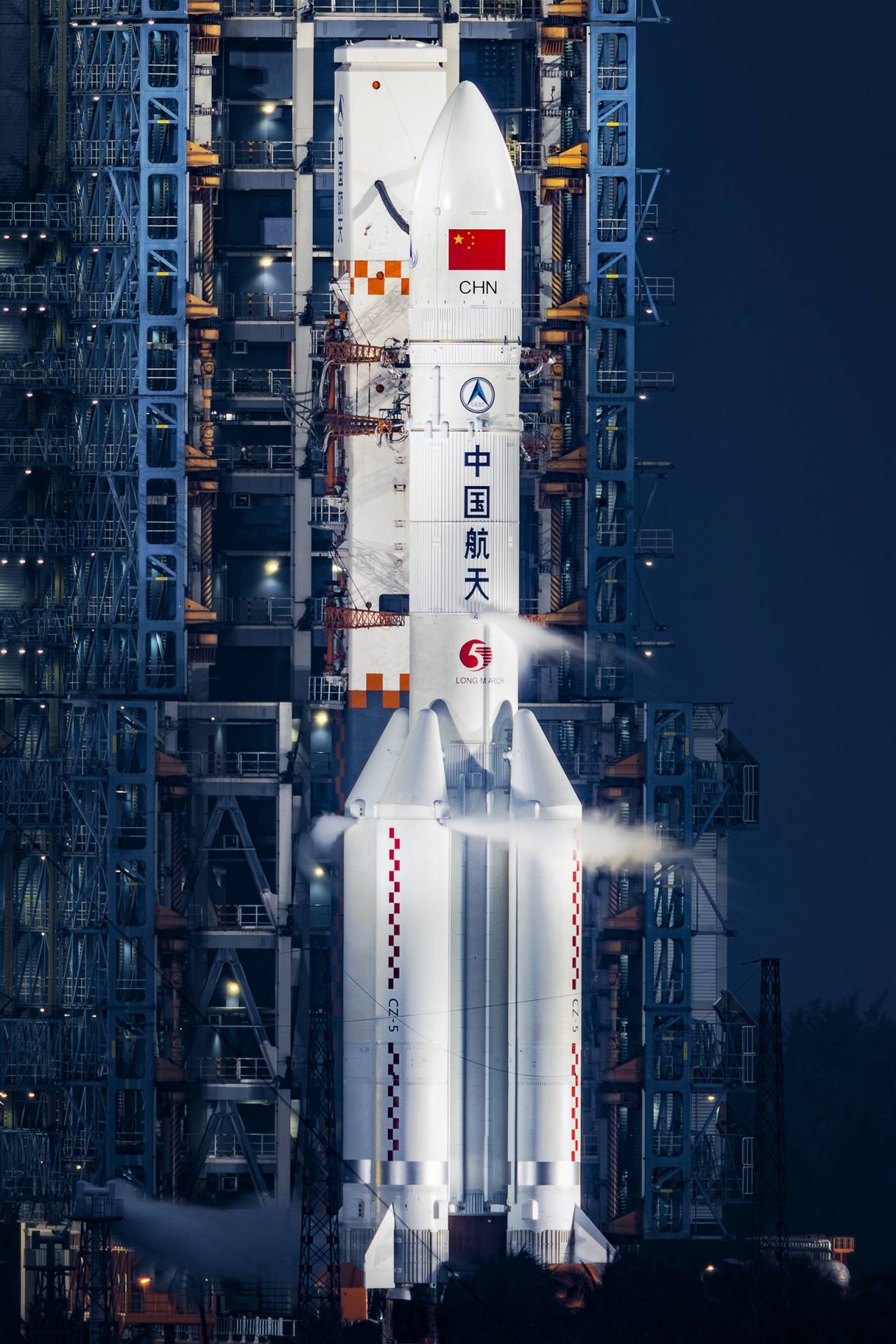 The Long March-5 Yao 3 rocket blasted off from China's Wenchang Space Launch Site at 20:45 on December 27. More than 2,000 seconds later, it put the Shijian-20 satellite into orbit, achieving a complete success.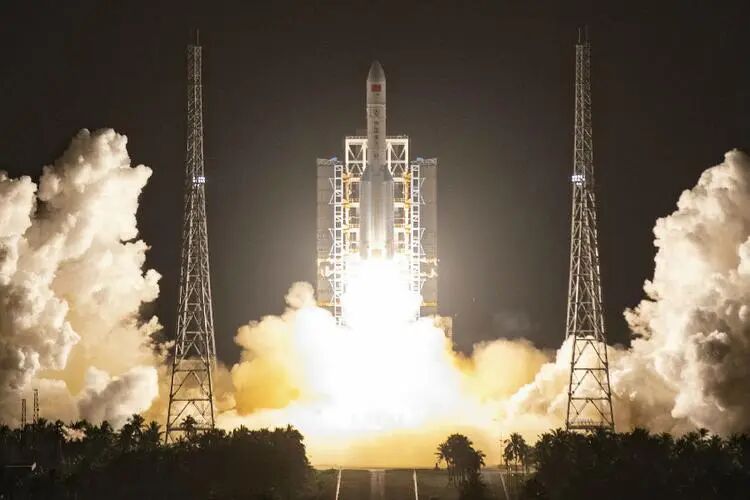 Characteristic of the craft:
It can launch automatically and go into orbit, you don't have to do anything.It can also automatically display the time and launch steps.(Below are some of the steps to orbit.)
*Do not do anything until it displays that the satellite has entered into orbit.
*The vizzy is only for Droo, and it will have some mistakes if it is load in real Earth or other planets.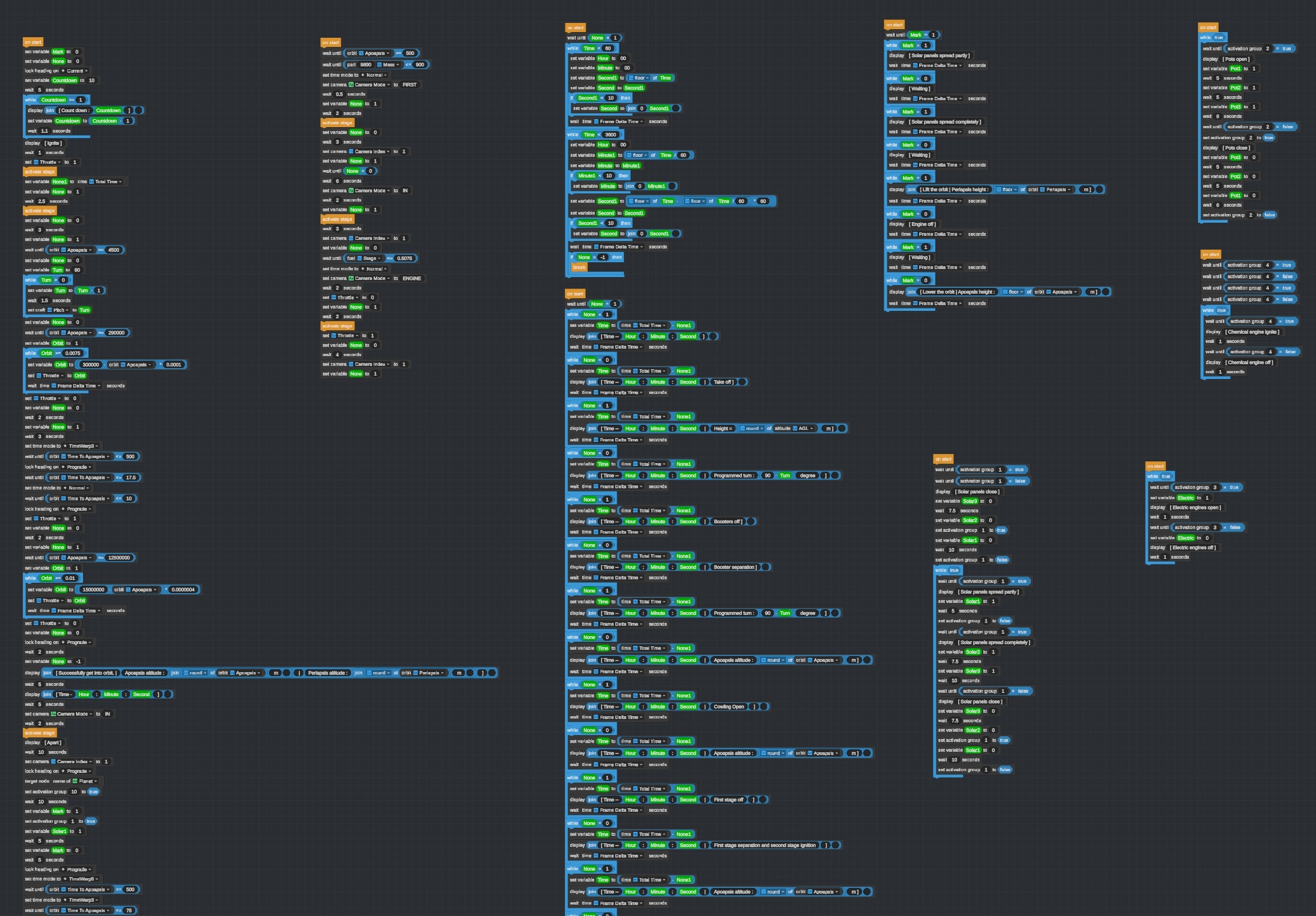 If you just want the Practice 20(SJ-20), you can turn to my another post to download the craft.
*Click the picture below to turn to the post.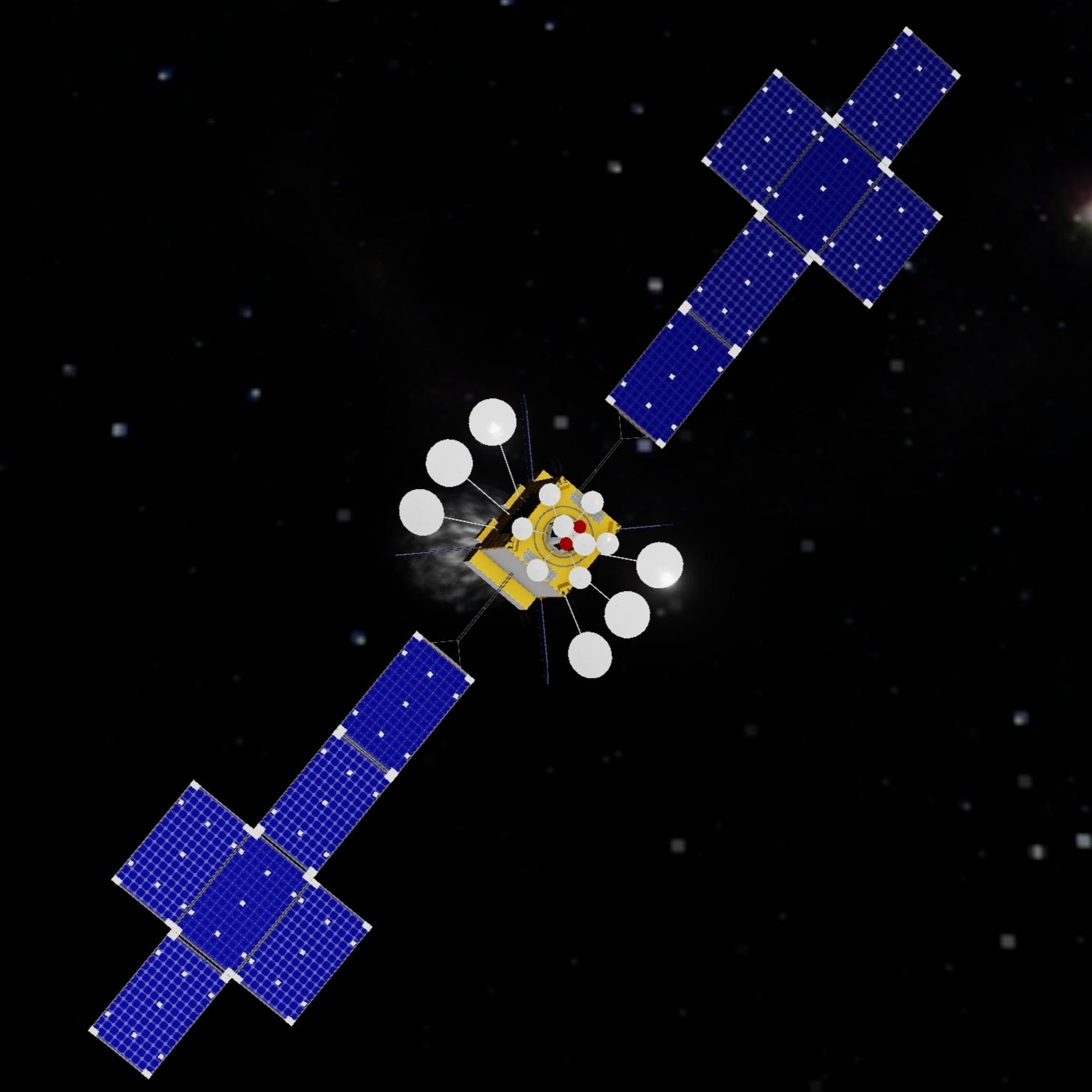 If you find some problem of my craft, please tell me.
If you like my craft, do not forget to upvote it!
Thank you very much!
GENERAL INFO
Created On:

Android

Game Version:

0.9.904.0

Price:

$249,915k

Number of Parts:

3427

Dimensions:

58 m x 12 m x 12 m
PERFORMANCE
Total Delta V:

11.7km/s

Total Thrust:

16.6MN

Engines:

53

Wet Mass:

8.33E+5kg

Dry Mass:

-454,056kg
| Stage | Engines | Delta V | Thrust | Burn | Mass |
| --- | --- | --- | --- | --- | --- |
| 1 | 2 | 718m/s | 1.4MN | 6.5m | 8.33E+5kg |
| 2 | 24 | 2.9km/s | 10.4MN | 2.4m | 8.33E+5kg |
| 3 | 0 | 0m/s | 0N | 0s | 2.17E+5kg |
| 5 | 6 | 8.1km/s | 1.5MN | 3.3m | 41,952kg |
---