UNITY SPECIAL

I know I said I was going to make the ISS but the unity module would not dock properly to THE SHUTTLE, did dock a couple of times but now it does not, For the next one I will do more modules to finish the ISS.
Up vote if you want more space shuttle
EXTRA THINGS INCLUDED:
UNITY MODULE
DETAILED COCKPIT DISPLAY
MORE REALISTIC WINDSHIELD ON THE NOSE OF SPACE SHUTTLE
EASIER AND BETTER TO LAND FLY/GLIDE SPACE SHUTTLE
CHEESE BURGER
PMA DOCKING PORT
MORE ACCURATE LARGER WING SPAN

WARNINGS:
UNITY MODULE HAS PROBLEMS DOCKING TO THE SHUTTLE
WHEN DOING A GRAVITY TURN OR ROLL WHEN LAUNCHING IT TURNS VERY SLOWLY THIS IS A NEW PROBLEM I DON'T KNOW HOW TO FIX.
FOR NEW PLAYERS OR REGULAR PLAYERS THIS MIGHT BE HARD TO UNDERSTAND HOW TO FULLY USE THIS CRAFT.
---
RECOMMENDED RULES FOR BETTER EXPERIENCE:
WHEN YOU DO A EVA QUICK SAVE BECAUSE DROO MAY RANDOMLY DIE AND EXPLODE and use/enter small chairs to move around safely.
If the shuttle moves slowly in orbit press button number 7 wings on to turn /move faster.
LAUNCH AT WEST RUNWAY CURVE DOWN EAST FOR EASIER ORBIT LAUNCH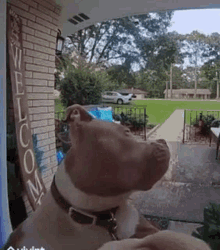 DID YOU DRINK MY MOUNTAIN DEW
GENERAL INFO
Created On:

Windows

Game Version:

1.0.9.4

Price:

$171,532k

Number of Parts:

5458

Dimensions:

68 m x 51 m x 84 m
PERFORMANCE
Total Delta V:

26.3km/s

Total Thrust:

36.3MN

Engines:

121

Wet Mass:

1.61E+6kg

Dry Mass:

4.63E+5kg
| Stage | Engines | Delta V | Thrust | Burn | Mass |
| --- | --- | --- | --- | --- | --- |
| 1 | 84 | 321m/s | 1.9MN | 1.26hours | 1.61E+6kg |
| 2 | 6 | 1.0km/s | 7.1MN | 3.4m | 1.61E+6kg |
| 3 | 2 | 1.4km/s | 27.0MN | 41s | 1.11E+6kg |
| 4 | 0 | 0m/s | 0N | 0s | 5.43E+5kg |
| 6 | 2 | 23.6km/s | 26kN | 3.92hours | 1.54E+5kg |
---