[𝗕𝗮𝘀𝗶𝗰 𝗜𝗻𝗳𝗼]
The G.S.E Utility Cyber Rover is a manned 6x6 rover that can be used on the surface of Earth, Luna, Brigo, Mars, along with other celestial bodies of a similar type.
The Rover is designed to offer a safe and comfortable ride for Droonauts while carrying out their scientific research/exploration of the rocky planet below their feet.
This upgrade version has made some changes to it's interior and exterior and has a handful of new features as well. See the changelog to see what's new.
[𝗜𝗻𝘁𝗲𝗿𝗶𝗼𝗿]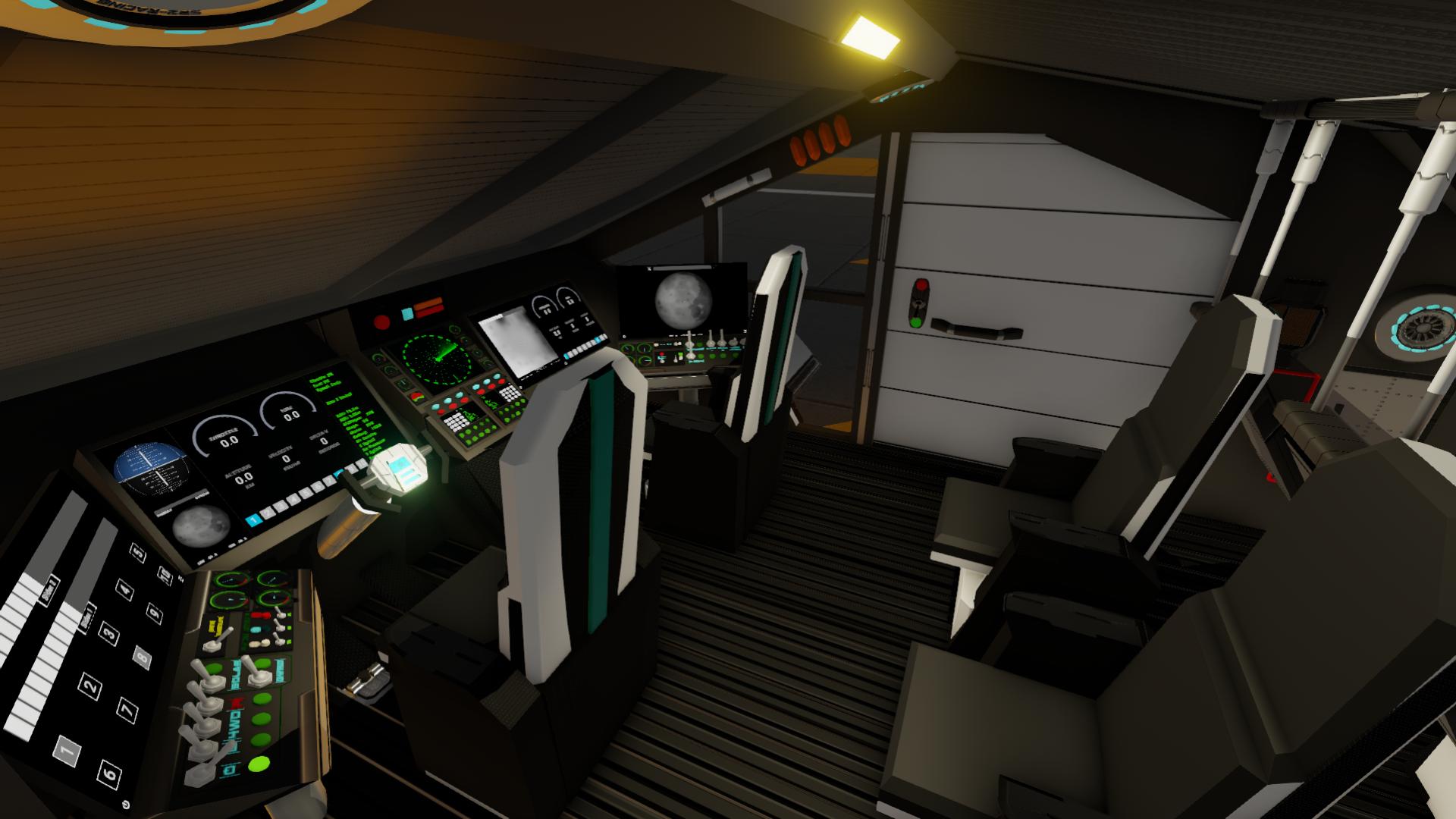 ---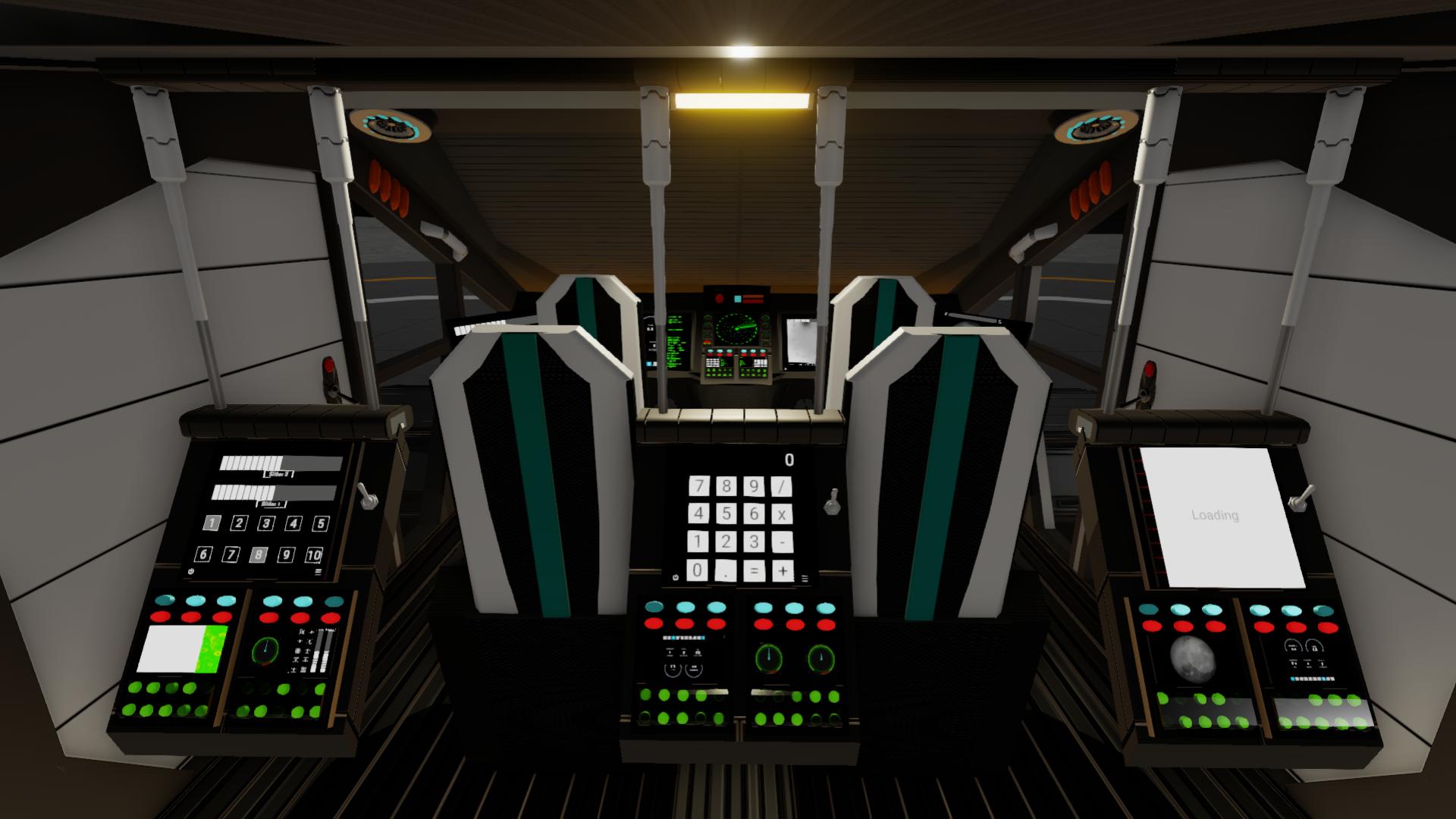 ---
[𝗖𝗵𝗮𝗻𝗴𝗲𝗹𝗼𝗴]
•Widened Body
•Slightly Lengthened Body
•Optimized Center of Weight
•Solar Window Shades
•Upgrade Cockpit/Dashboard
•3 extra seats (7 Total)
•3 Rear Interactive Panels
•2 Cyber Scout Rovers
•Extra Gyroscope
•Front Antenna
•Rear Antenna Control Center
•More Exterior Details
•More Interior Details
•Turn Signals
---
[𝗥𝗼𝘃𝗲𝗿 𝗙𝗲𝗮𝘁𝘂𝗿𝗲𝘀]
•Two Speeds: 2WD/6WD (AWD)
•High Efficient Solar Bay
•2 Axis Positionable Antenna
•Gyroscopes
---
[𝗔𝗱𝗱𝗶𝘁𝗶𝗼𝗻𝗮𝗹 𝗜𝗻𝗳𝗼]
𝗗𝗿𝘆 𝗪𝗲𝗶𝗴𝗵𝘁: 28,900kg
𝗣𝗿𝗶𝗰𝗲: $8,400,000
𝗠𝗮𝘅 𝗦𝗽𝗲𝗲𝗱:
-Droo: 72 M/s | 161 MPH | 259 Km/h
-Cylero: 74 M/s | 165 MPH | 266 Km/h
-Luna/Brigo:74+ M/s | 161+ MPH | 259+ Km/h
---
[𝗔𝗰𝘁𝗶𝗼𝗻 𝗚𝗿𝗼𝘂𝗽𝘀 / 𝗦𝗹𝗶𝗱𝗲𝗿𝘀]
𝙐𝙩𝙞𝙡𝙞𝙩𝙮 𝙍𝙤𝙫𝙚𝙧:
1) Power
2) Drive/FWD
3) 6WD/AWD
4) Reverse
5) Headlights
6) High Beams
7) Tail Lights
8) Inside Lights
9) Left Door
10) Right Door
11) Bed/Stairs
- (Slider1)
12) Solar Bay
13) Antenna
- Rotate x-axis (Slider-2)
- Rotate y-axis (Slider-3)
14) Gyroscope
15) Rear Panel Rotation
16) Solar Shades
Slider4 - Lower Scout Rovers
---
𝙎𝙘𝙤𝙪𝙩 𝙍𝙤𝙫𝙚𝙧:
1) Power
2) Drive/FWD
3) Reverse
4) Headlight
5) Tail Light
6) Soil Scanner
7) Antennas
8) Tip Assist
9) Disconnectors (Click 2x)
---
[𝗦𝘂𝗯𝘀𝘆𝘀𝘁𝗲𝗺𝘀]
𝗦𝗰𝗼𝘂𝘁 𝗥𝗼𝘃𝗲𝗿𝘀: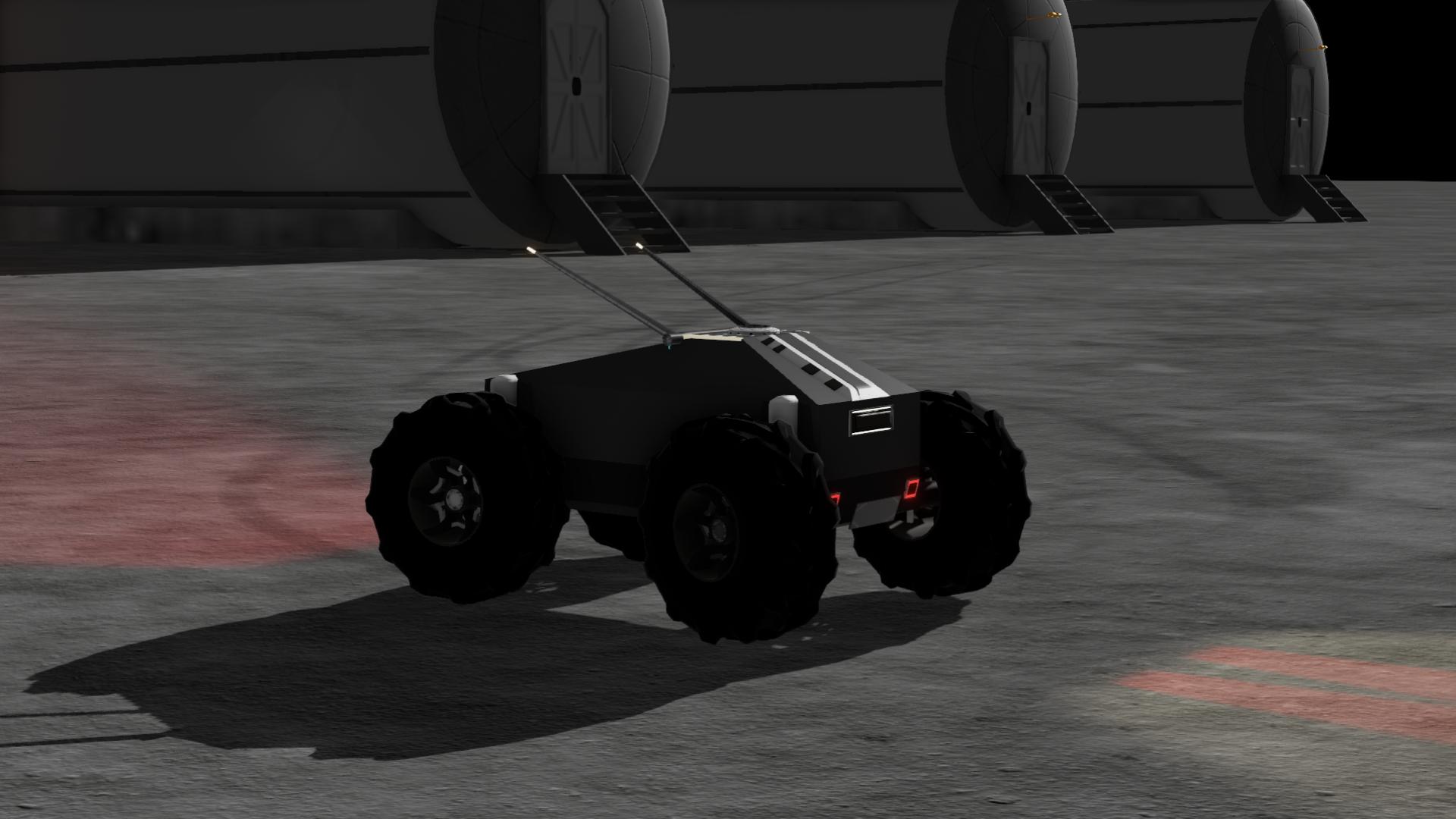 •Use Slider4 to lower the scout rovers if needed
•Activate Stage 1 for Rover 1, and Stage 2 for Rover 2
•Once the Scout is positioned back underneath the Utility Rover, activate brakes and switch to Utility Rover
•Use Slider4 to reconnect Rover(s)
•To disconnect again, switch to Scout and double click AG 9
---
𝗔𝗻𝘁𝗲𝗻𝗻𝗮 𝗖𝗼𝗻𝘁𝗿𝗼𝗹 𝗖𝗲𝗻𝘁𝗲𝗿: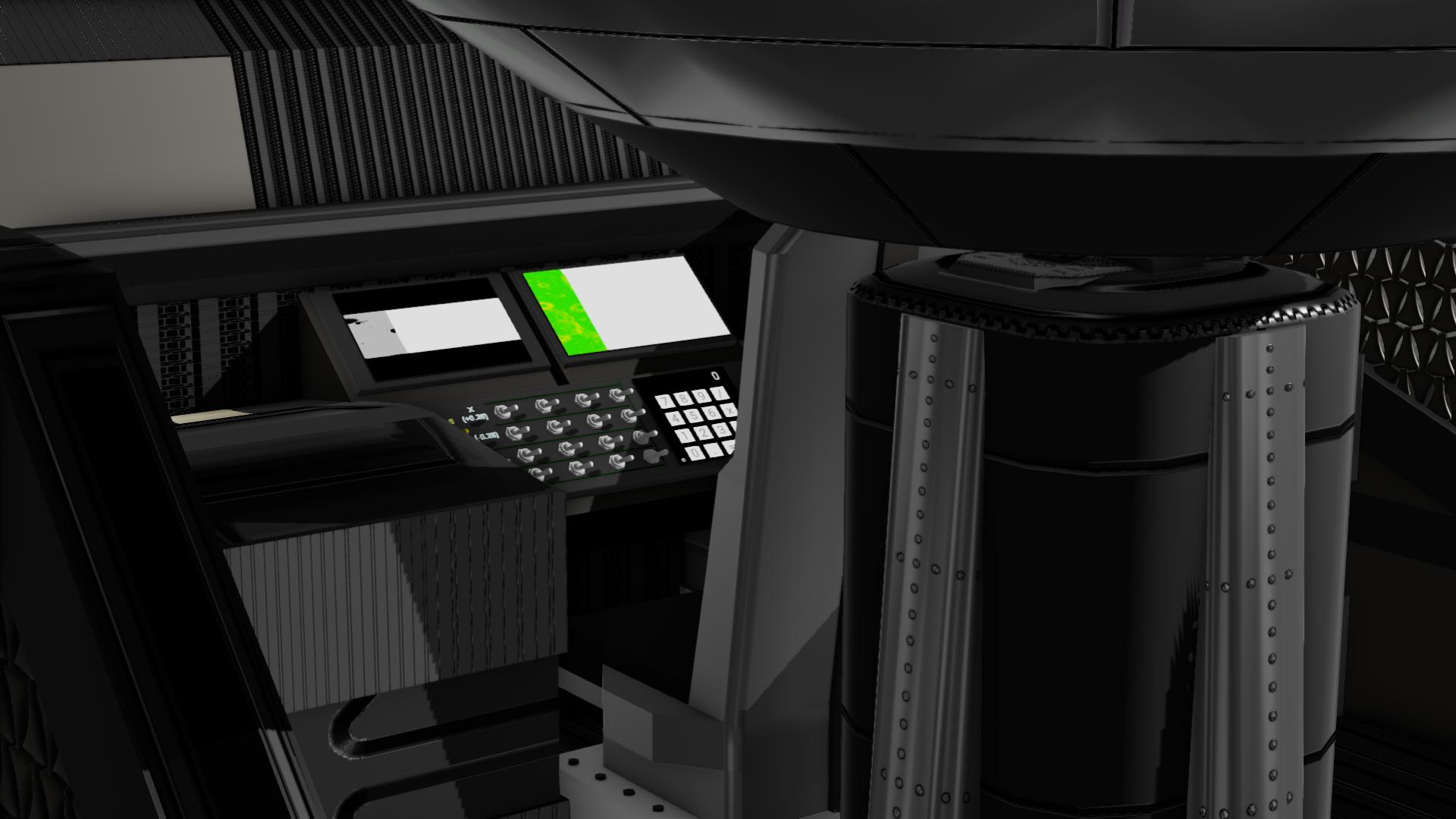 •Toggle main switch to activate Antenna
•Use first row to control positive X-axis rotation
•Use second row to control negative X-axis rotation
•Use third row to control positive Y-axis rotation
•Use fourth row to control negative Y-axis rotation
•Use "X=0" & "Y=0" to return rotation inputs to 0
---
[𝗡𝗼𝘁𝗲𝘀]
•Recommended Physics Settings:
-Update Frequency: High-Ulta
-Rag Doll: High
---
•If using game version: 0.9.901.0+ then Drood inputs won't work as of currently.
•Dry Weight and Price will be different if using Beta.
•This craft has some simple vizzy programs that are effected by PartID.
•Antenna center switch inputs are controlled by Sliders through vizzy. Really made to be used in first person.
•If tipping occurs, change the water weights position and mass through XML if needed.
•Gyroscope power on the scouts is pretty high to deal with tipping over on Droo/Earth. (Edit through XML if needed)
GENERAL INFO
Predecessor:

G.S.E Cyber Rover

Created On:

Windows

Game Version:

0.9.802.0

Price:

$14,424k

Number of Parts:

1880

Dimensions:

3 m x 5 m x 9 m
PERFORMANCE
Total Delta V:

0m/s

Total Thrust:

300N

Engines:

1

Wet Mass:

29,007kg

Dry Mass:

27,243kg
| Stage | Engines | Delta V | Thrust | Burn | Mass |
| --- | --- | --- | --- | --- | --- |
---