The 'Apollo Style' Vizzy Mission (0.9.509)
Select Apollo Mission on its MFD, then it will invite you to experience the journey of Apollo Mission from ground, trans lunar injection, landing, and docking back to CSM Module
---
Complete Vizzy Mission: Launch, Transfer, Rendezvous, Docking, Landing
---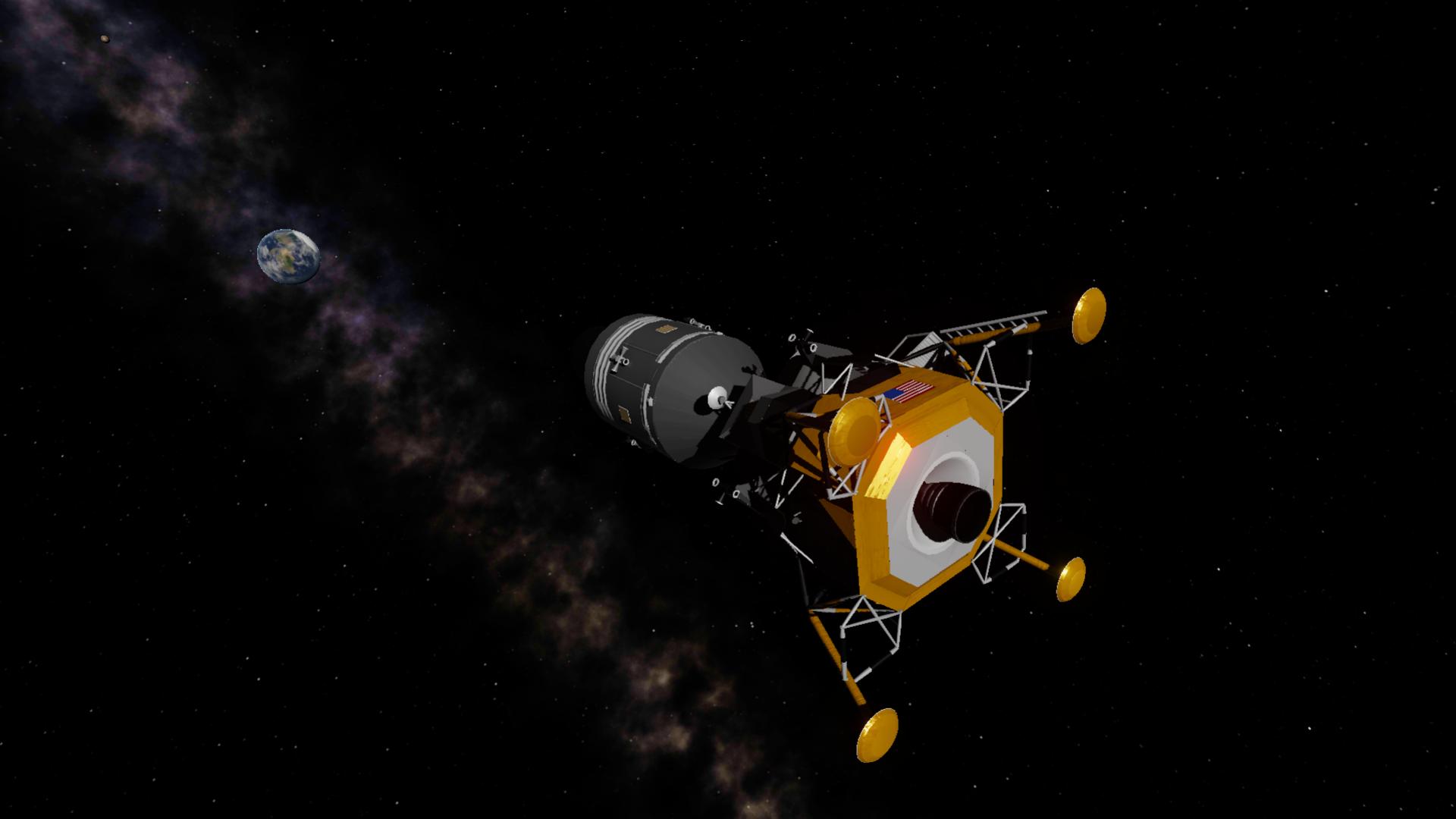 ---
Finally i can work on another project
This Craft is the result of FIVE months designing, coding, and testing
Mini Saturn V, It is one person version of Saturn V. Press Apollo Mission on MFD then it will simulate the process of Apollo Mission such as docking, landing, and rendezvous back to the CSM. I started to make this craft when a little boy cry and begging me to create a Saturn V rocket, but unfortunately that boy has inactive for unknown reason.
At the moment you can try Apollo Mission on MFD Display, while i'm still working on another feature in its MFD
---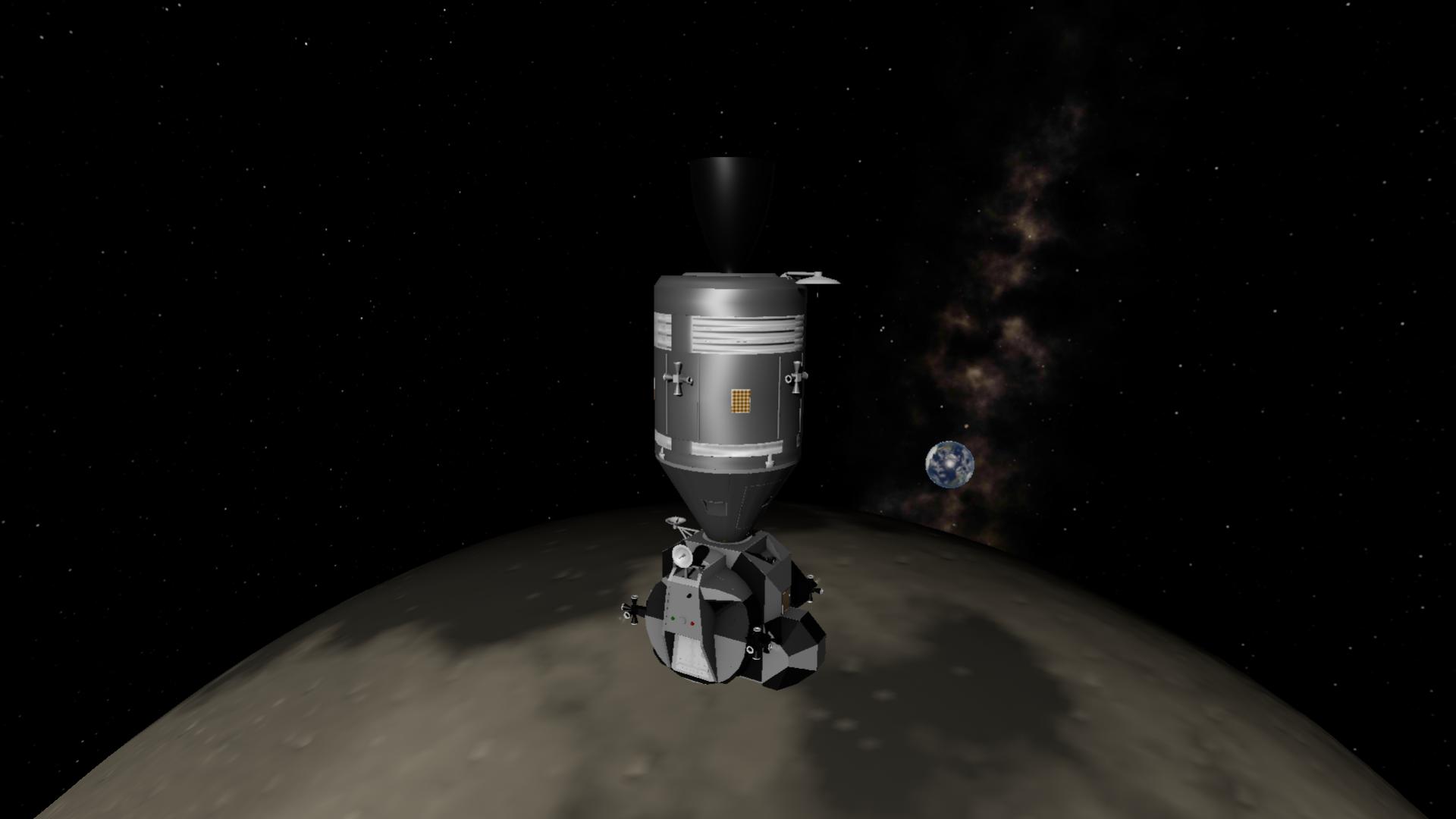 ---
Feature:
Full Interior Capsule: Only for single droonaut, very cheap!
Auto Launch to the Moon!
Auto Docking
Auto Droo Return
High Precision Guided Landing
Now your command can be execute by single touch on MFD Display


---
Another Version:
Minimum Settings:
Update Frequency: 30hz set higher for better result
Physic setting: Medium Low setting will decrease the precision
Enable Heat Damage parachute censor is on its heat shield
Enable Part Lift: turn on


---
Thanks for your support!
Next uploads will be Mini series, if you really want it
---
Thanks very much to everyone who contribute their time for testing.
@XionmassResearchDevt @TestRunner @Silentime @Fachri789 @Ahmad183 @IndoSpaceProgram @Hannah1212 @Tweedle_Aerospace @SpaceSSC @Umbralinsanity, etc.
---
Download Once, Play Forever !
Any suggestion? Please comment below
---
GENERAL INFO
Predecessor:

Mini Saturn V Tester 4

Successors

2 craft(s)

+14 bonus

Created On:

Android

Game Version:

0.9.509.0

Price:

$86,752k

Number of Parts:

1440

Dimensions:

62 m x 12 m x 12 m
PERFORMANCE
Total Delta V:

8.8km/s

Total Thrust:

24.1MN

Engines:

17

Wet Mass:

7.02E+5kg

Dry Mass:

-17,302kg
| Stage | Engines | Delta V | Thrust | Burn | Mass |
| --- | --- | --- | --- | --- | --- |
| 1 | 5 | 2.2km/s | 12.7MN | 82s | 7.02E+5kg |
| 2 | 4 | 3.4km/s | 7.5MN | 89s | 3.24E+5kg |
| 3 | 1 | 3.2km/s | 2.4MN | 79s | 94,496kg |
---