T-2A
T-2A is a 4th Generation, Single Engine, Single Seat, All Weather Trainer Aircraft.
A light and simple little trainer derived from the trainer in SR2.
This particular jet is a demonstrator for the Active Defense System which automatically detects incoming objects and destroys them.
Front Facing Hemispherical Coverage.
Upvote if you like how the plane flies :)
---
Features:-
Flaps
Airbrake
Missile Approach Defense System [MADS-1]
Airspeed Holder
2nd Gen Fly-by-Wire
Triple Auto Trimming
Stable & Nimble
---
Hard points:-
1x Total Hardpoints
1x External Drop Tank
Loud out:-
Equipment:-
1x Type 1 Battery
1x MADS-1
1x Type 1 Flight Control Module
---
Specifications:-
Max Ceiling: 15km.
Max Range: 1,200km (652nm) .
Max Speed: 450m/s Mach 1.31 (Clean).
Max Supported Loud out Weight: 1t.
Fuel Capacity: 3t
Dry Weight: 7t
Max Takeoff Weight:12.5t.
Max Landing Weight: 11t.
---
Control Tips:-
Landing Speed: 65-80m/s
Takeoff Speed: 70m/s
Slider2 = Flaps
AG1 = Engines
AG2 = Canopy
AG3 = Jettison External Droptank
AG6 = MADS-1
AG9 = Airspeed Holder
---
Gallery:-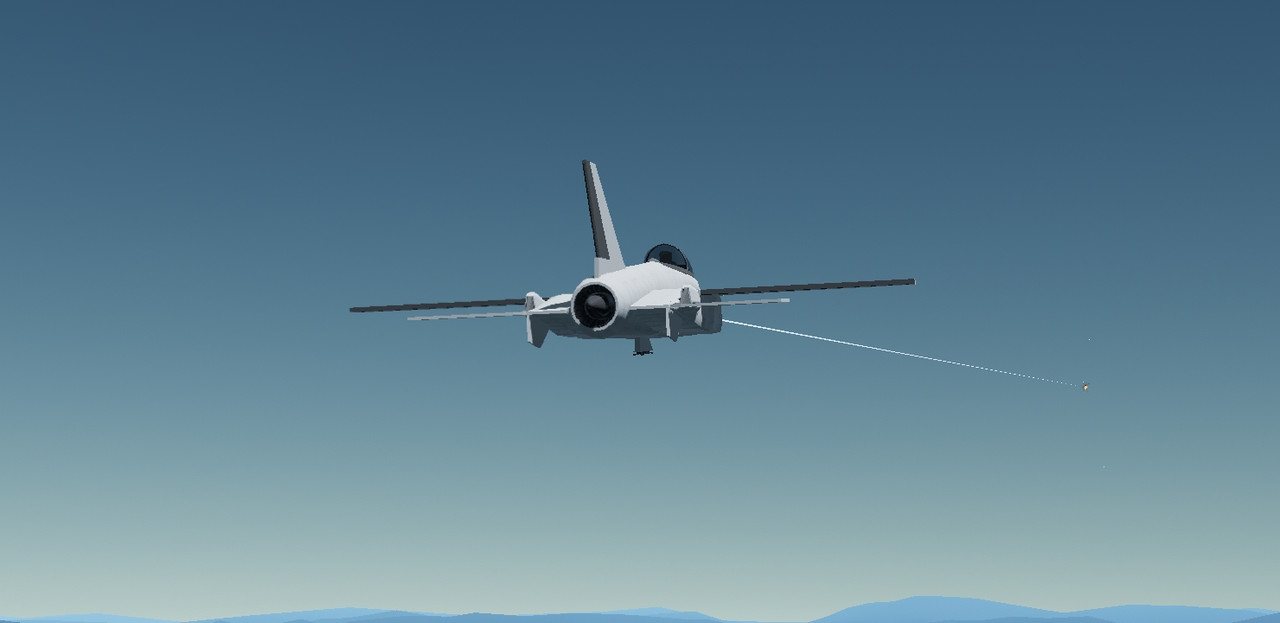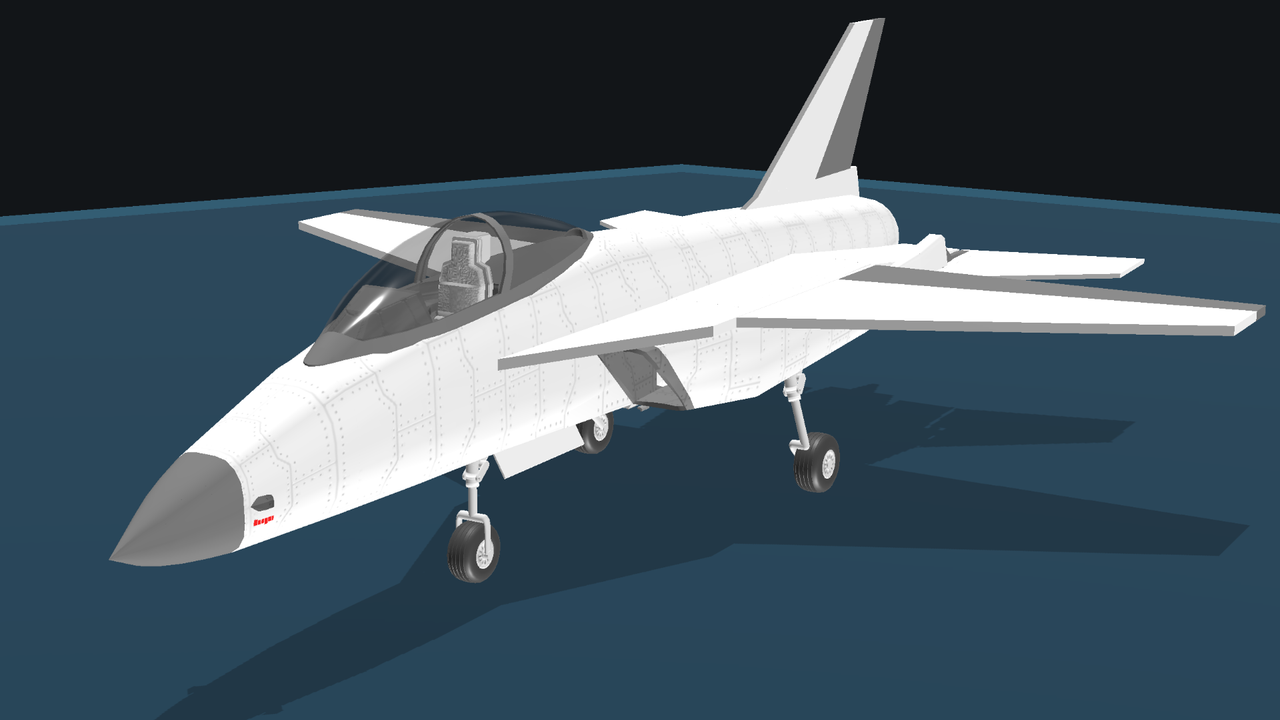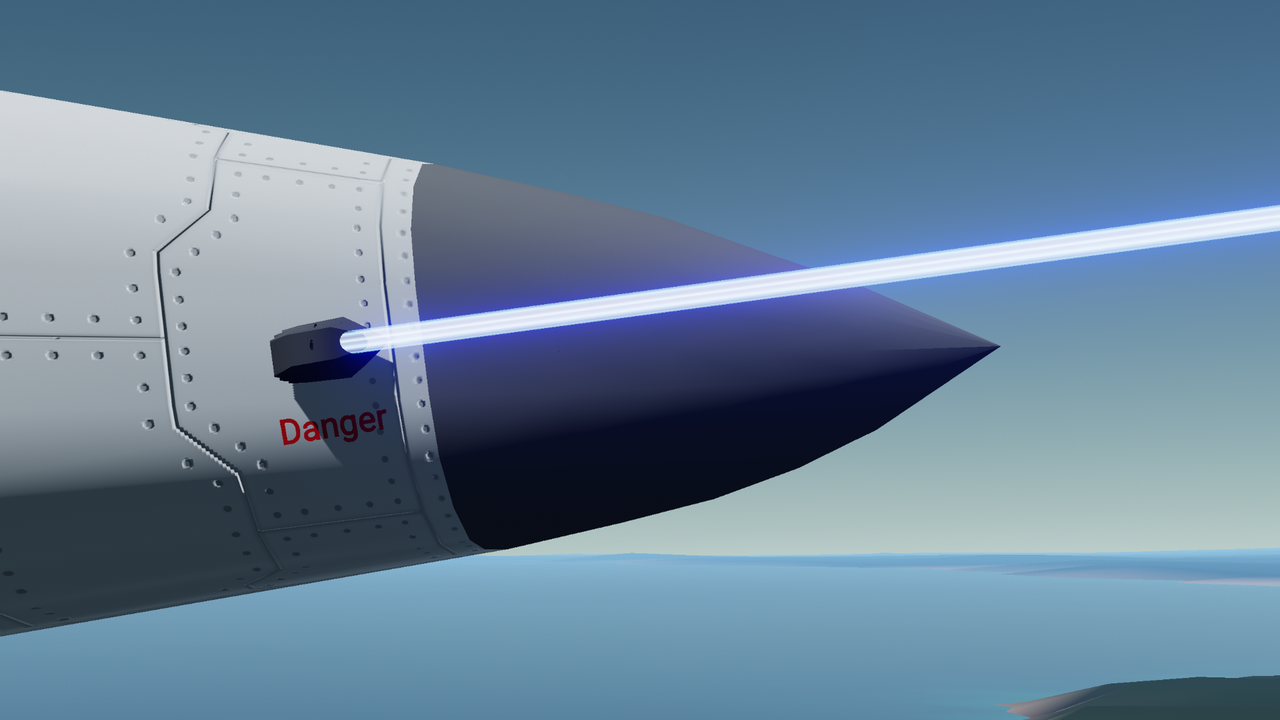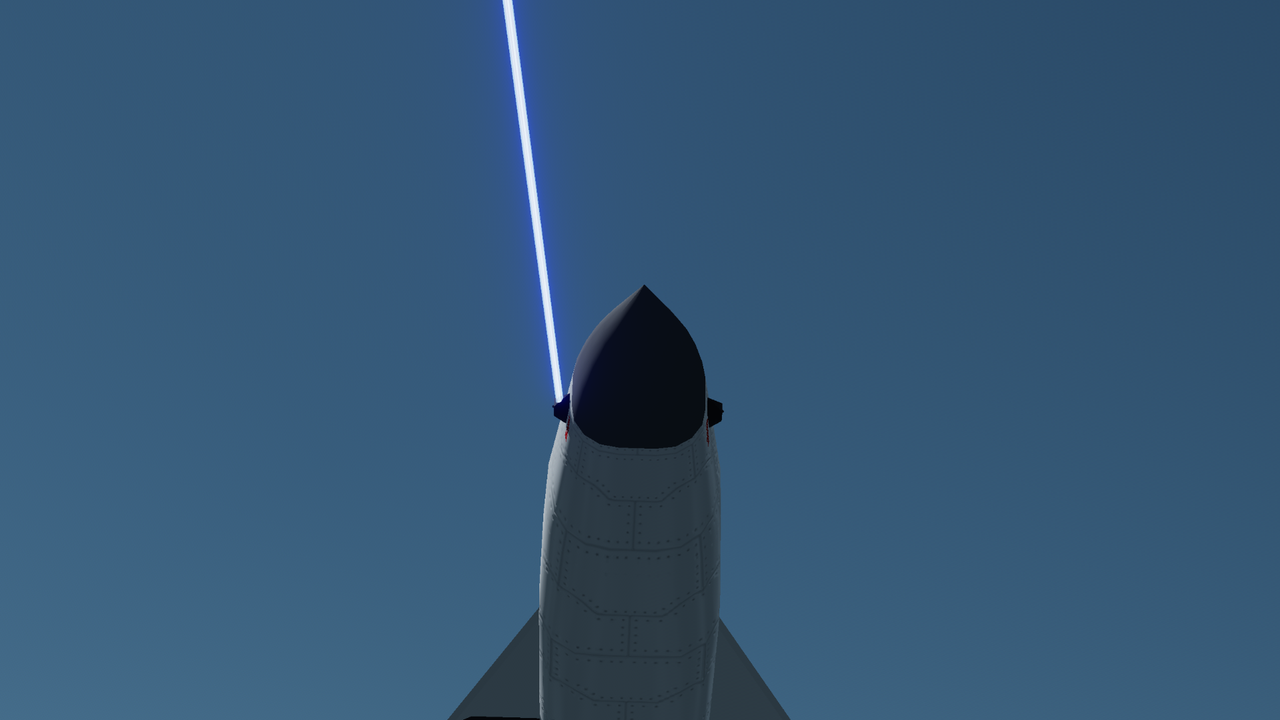 GENERAL INFO
Successors

1 craft(s)

Created On:

Android

Game Version:

1.0.8.0

Price:

$17,984k

Number of Parts:

109

Dimensions:

4 m x 11 m x 12 m
PERFORMANCE
Total Delta V:

0m/s

Total Thrust:

0N

Engines:

3

Wet Mass:

10,625kg

Dry Mass:

7,410kg
| Stage | Engines | Delta V | Thrust | Burn | Mass |
| --- | --- | --- | --- | --- | --- |
| 1 | 2 | 0m/s | 0N | 0s | 10,625kg |
| 3 | 1 | 0m/s | 0N | 0s | 10,615kg |
---