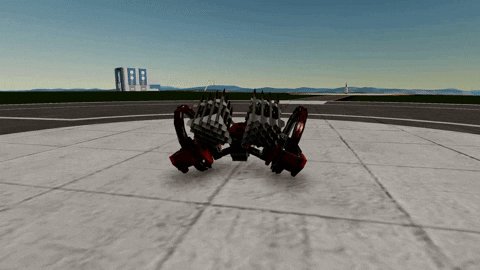 Description:
This is a replica of the IG-227 Hailfire-Class Droid Tank from the Episode II (Attack of the Clones) collection. If you like this, also check out my other Lego creations.
---
Features/Instructions:
AG1 - fire single homing missile
AG2 - lights
AG3 - rapid-fire all homing missiles
Throttle to go, yaw to turn (recommend locking heading). Recommend engaging brakes when rapid-firing missiles.
Note: if not target selected, missiles will auto-select the nearest target.
Credit to @s5ehfr9 for their homing missile. I used it as the base for mine, with some minor creature-comfort upgrades.
---
GENERAL INFO
Successors

1 craft(s)

Created On:

iOS

Game Version:

0.9.509.0

Price:

$5,375k

Number of Parts:

633

Dimensions:

6 m x 9 m x 9 m
PERFORMANCE
Total Delta V:

0m/s

Total Thrust:

583kN

Engines:

32

Wet Mass:

16,653kg

Dry Mass:

-198,736kg
| Stage | Engines | Delta V | Thrust | Burn | Mass |
| --- | --- | --- | --- | --- | --- |
---