Historical background
Energia-Buran is a space transport system consisting of two complexes: the "Energia" Launch Vehicle and the "Buran" Space Shuttle. Energia-Buran is one of two similar systems implemented in the world, the program was a response to the similar US Space Shuttle program. The Buran orbiter made its first and only space flight in unmanned mode on November 15, 1988. The program was started in 1974, and was mothballed in 1993.
Now about the Craft itself:
This craft is made on a scale of 1 to 1 and most importantly, it is adapted for the RSS! This Shuttle can perform all the stages of the flight in the Real Solar System, all the screenshots are made in it.
---
Real photos
Energia-Buran on the launch pad in Baikonur:

Buran during landing on the Runway:

---
Craft Screenshots
Energia-Buran during takeoff: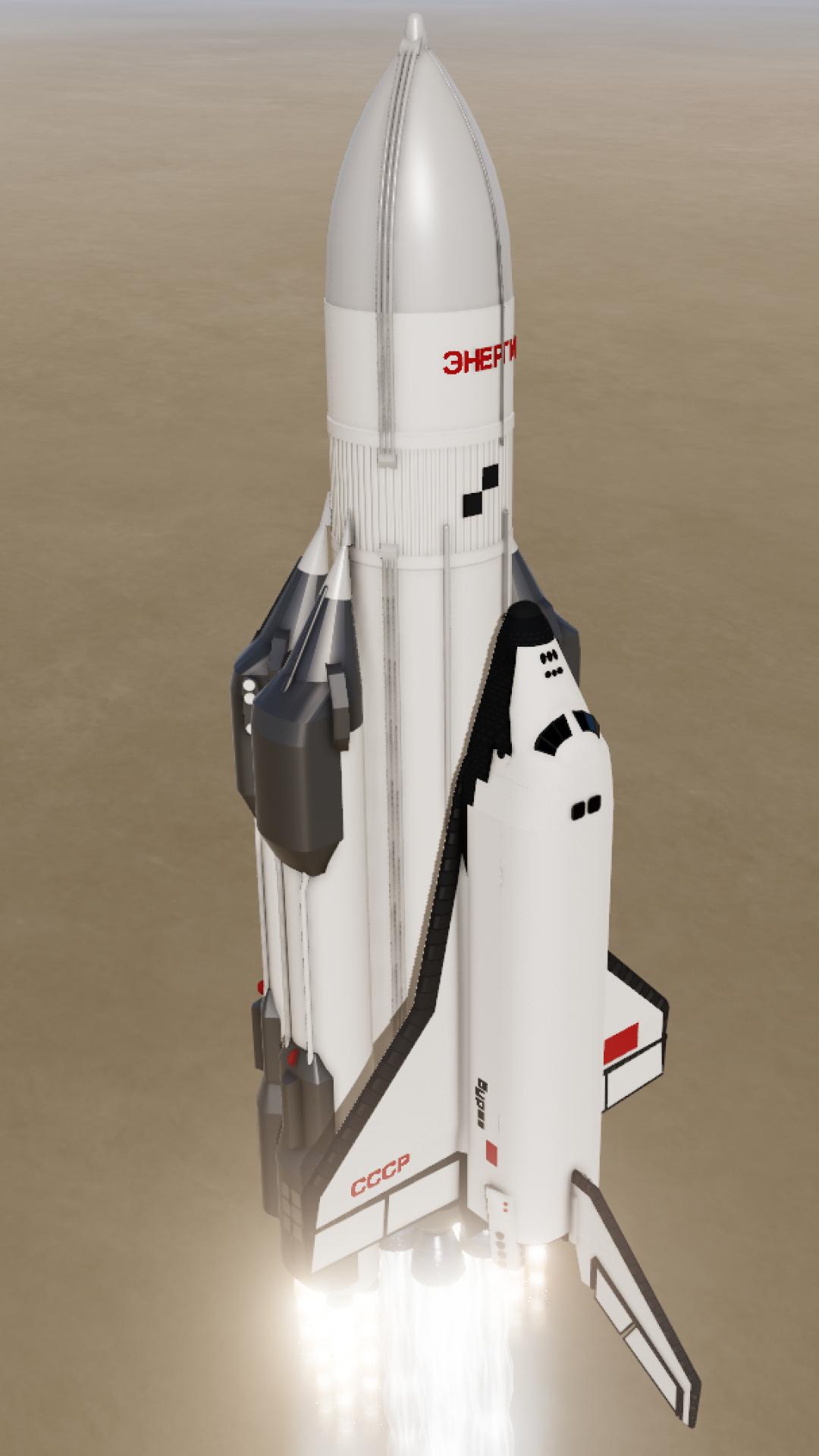 Detachment of Block A accelerators: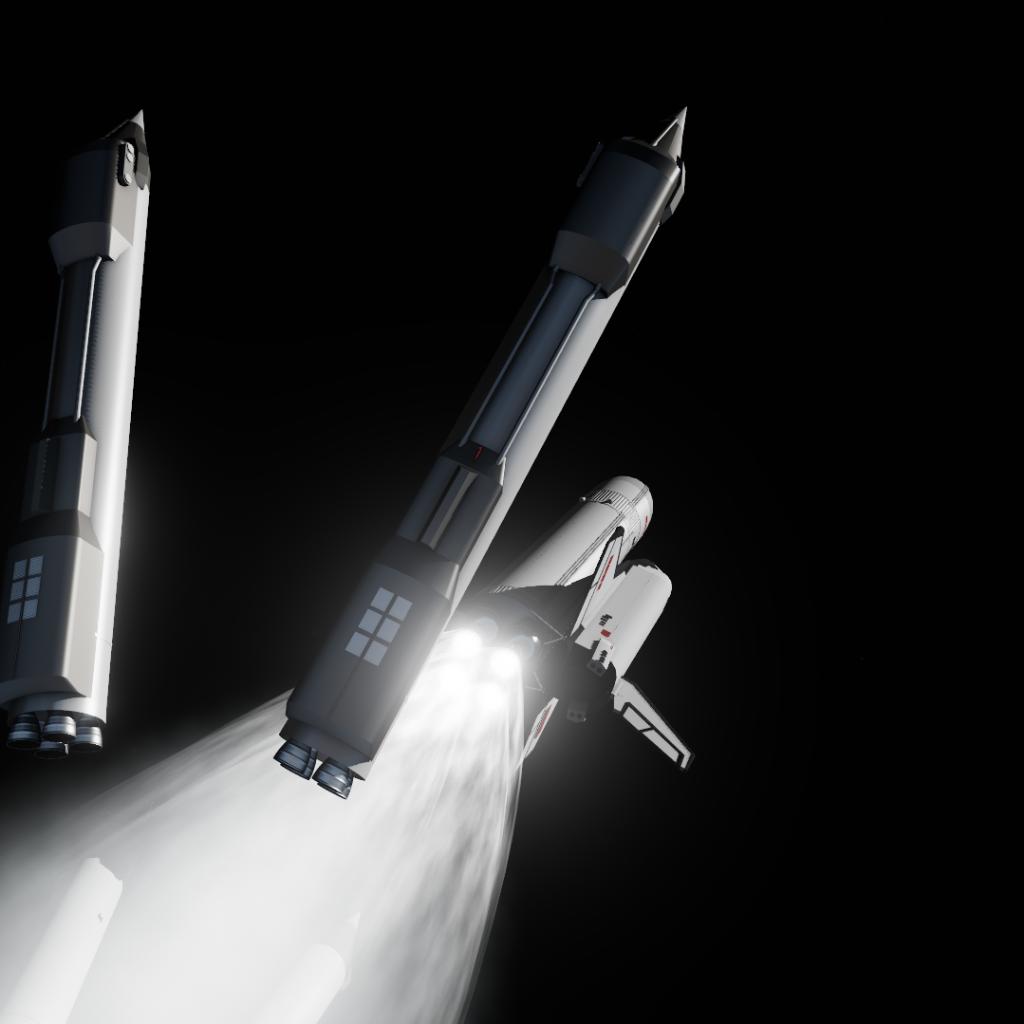 Disconnecting the Buran from the Energia Central Block: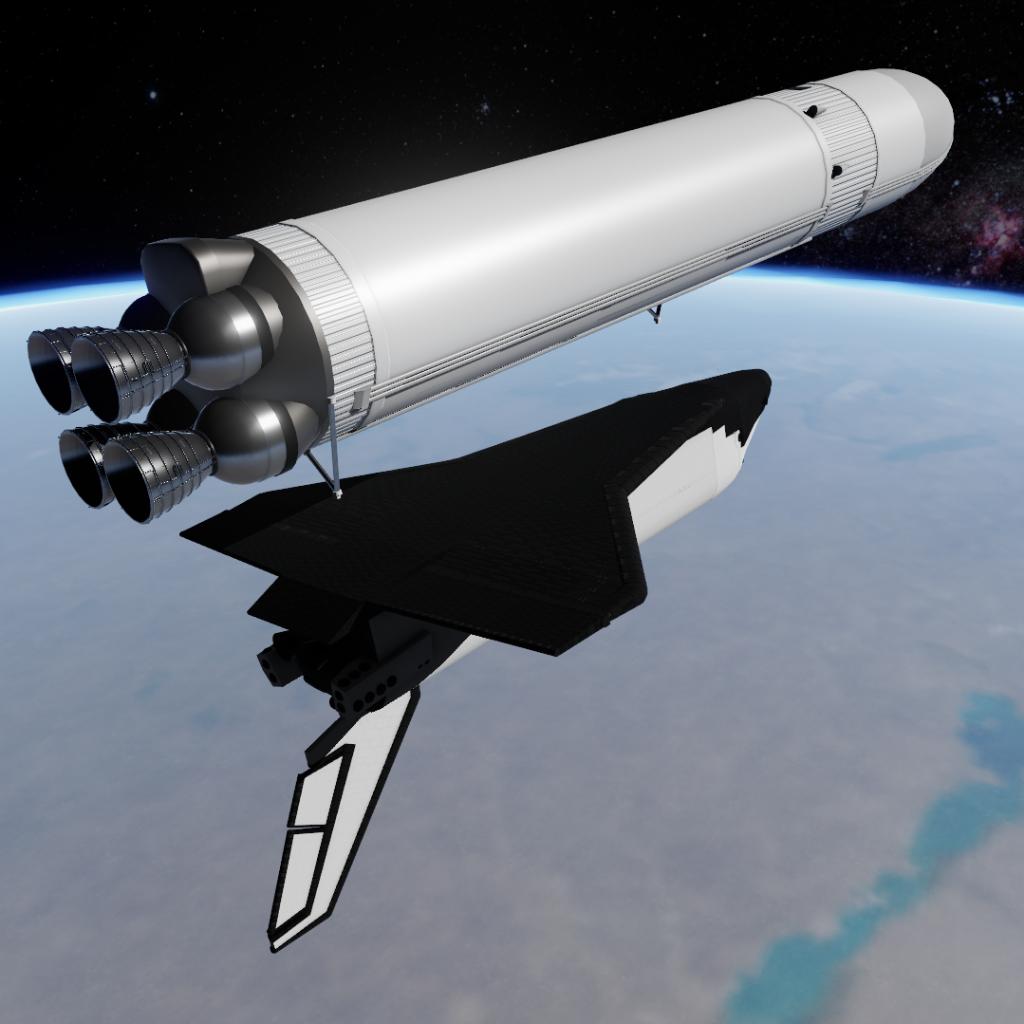 Buran on Orbit: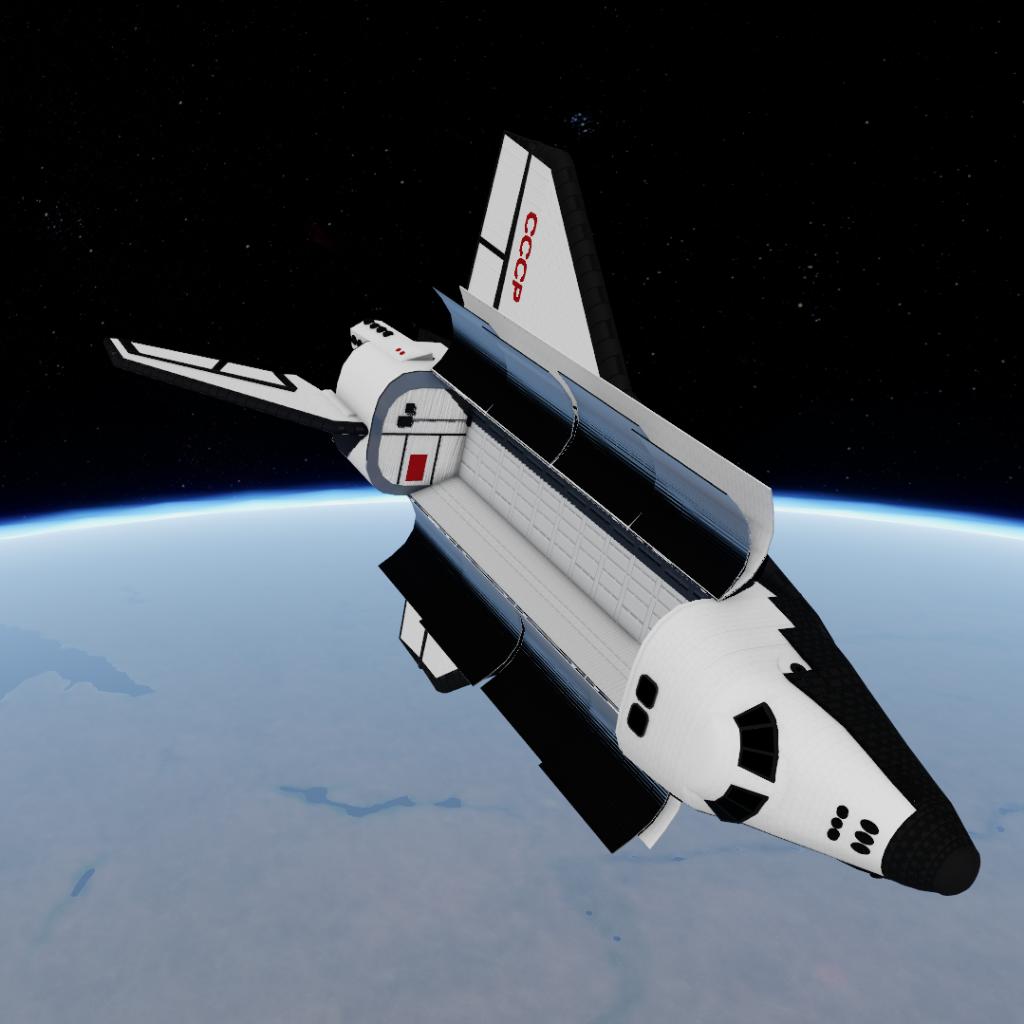 Buran lending: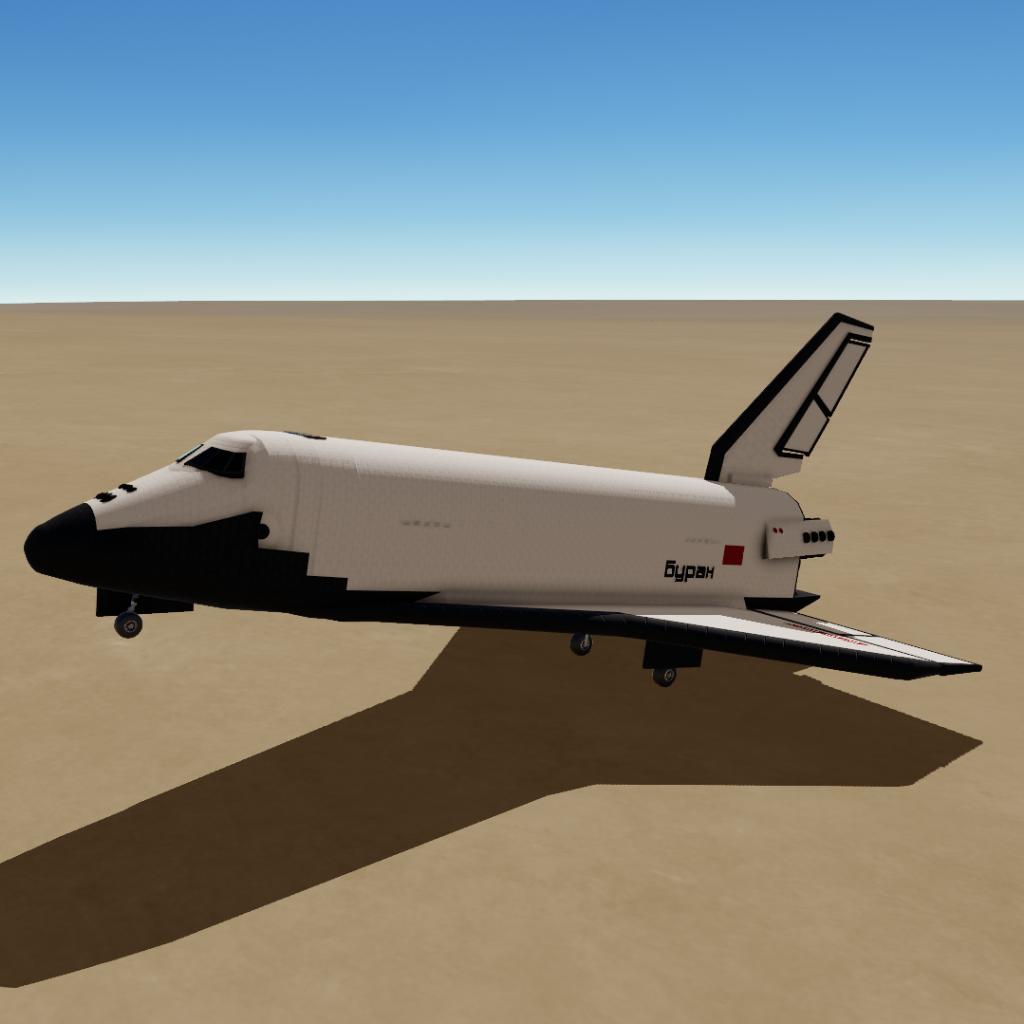 ---
Thank you for reading and viewing. If you liked Crafting, you can Upvote it. So you can see my other works. <3
GENERAL INFO
Predecessor:

Project Orion

Successors

3 craft(s)

+42 bonus

Created On:

Windows

Game Version:

0.9.703.1

Price:

$108,909k

Number of Parts:

824

Dimensions:

61 m x 24 m x 26 m
PERFORMANCE
Total Delta V:

13.7km/s

Total Thrust:

42.1MN

Engines:

42

Wet Mass:

2.09E+6kg

Dry Mass:

-1,729,554kg
| Stage | Engines | Delta V | Thrust | Burn | Mass |
| --- | --- | --- | --- | --- | --- |
| 1 | 36 | 11.4km/s | 27.8MN | 6.6m | 2.09E+6kg |
| 2 | 0 | 0m/s | 0N | 0s | 5.69E+5kg |
| 4 | 2 | 2.3km/s | 676kN | 3.0m | 70,698kg |
---