[𝗕𝗮𝘀𝗶𝗰 𝗜𝗻𝗳𝗼]
Asteria is a moderate sized modular space station developed by ASST and is intended for long term use of scientific research and space exploration.
This station is still in development and has some imperfections such as accidental FPV undocking, craft docking and unfinished modules. Feel free to get creative with them.
[𝗜𝗻𝘁𝗲𝗿𝗶𝗼𝗿]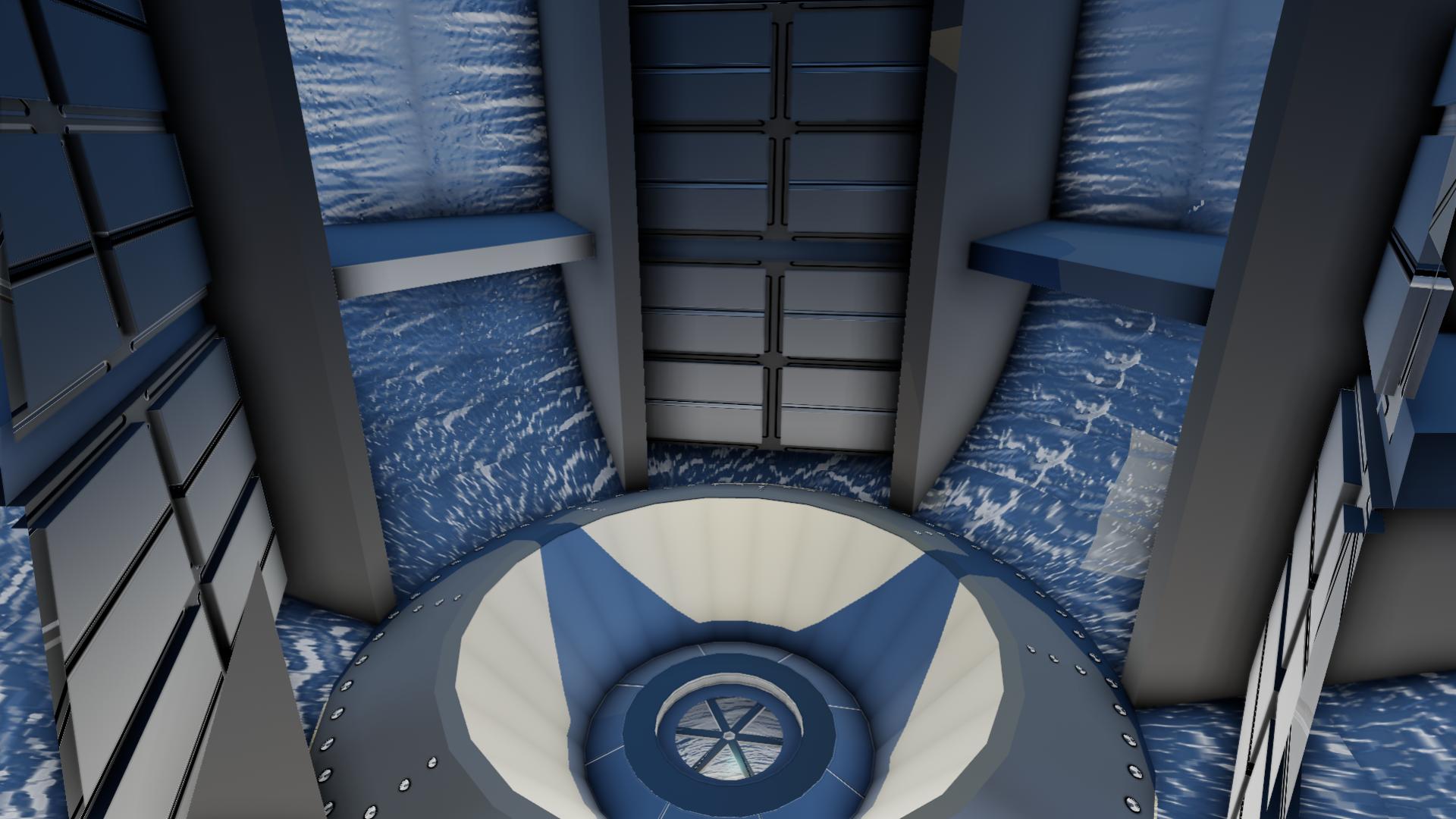 ---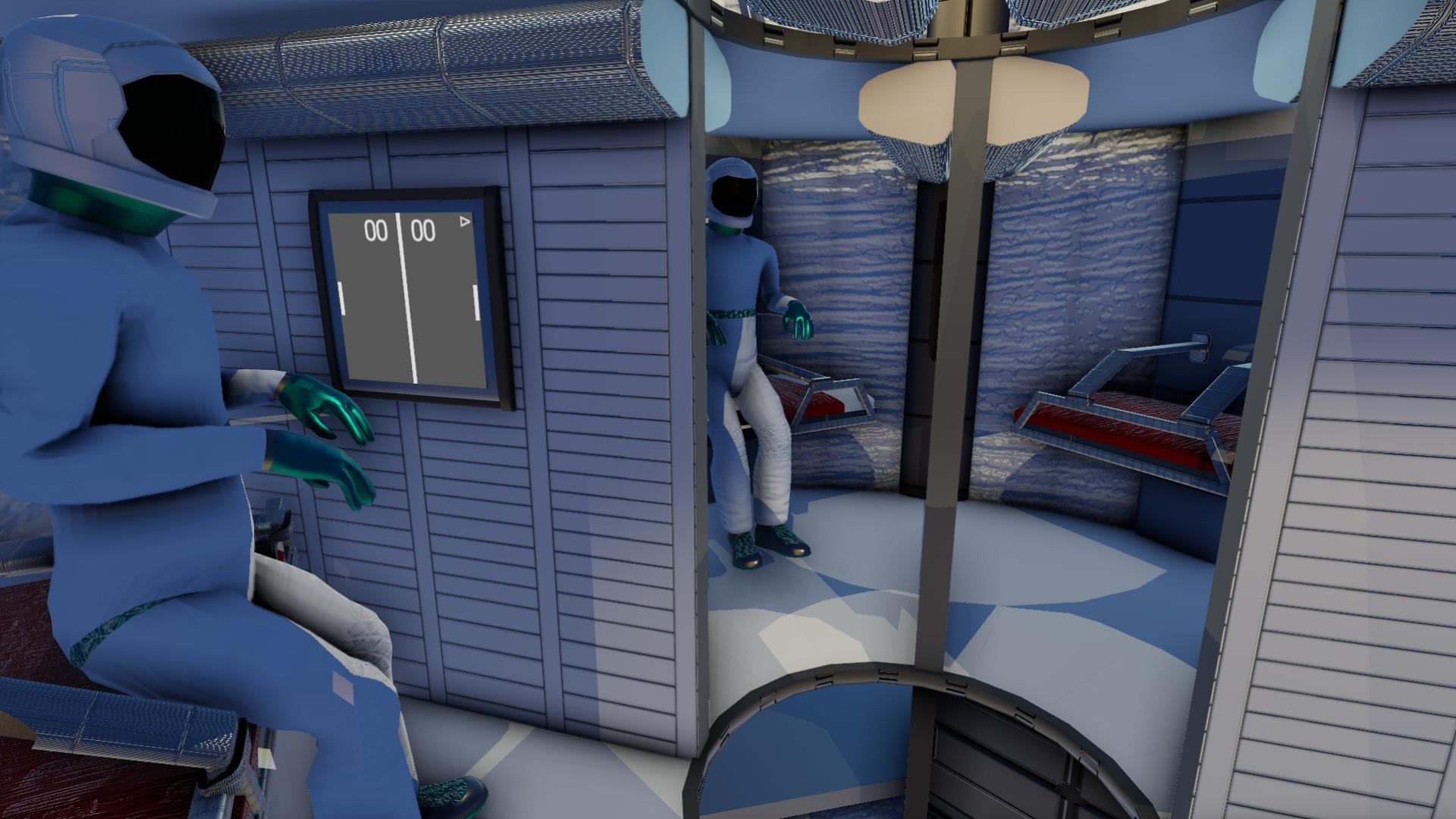 ---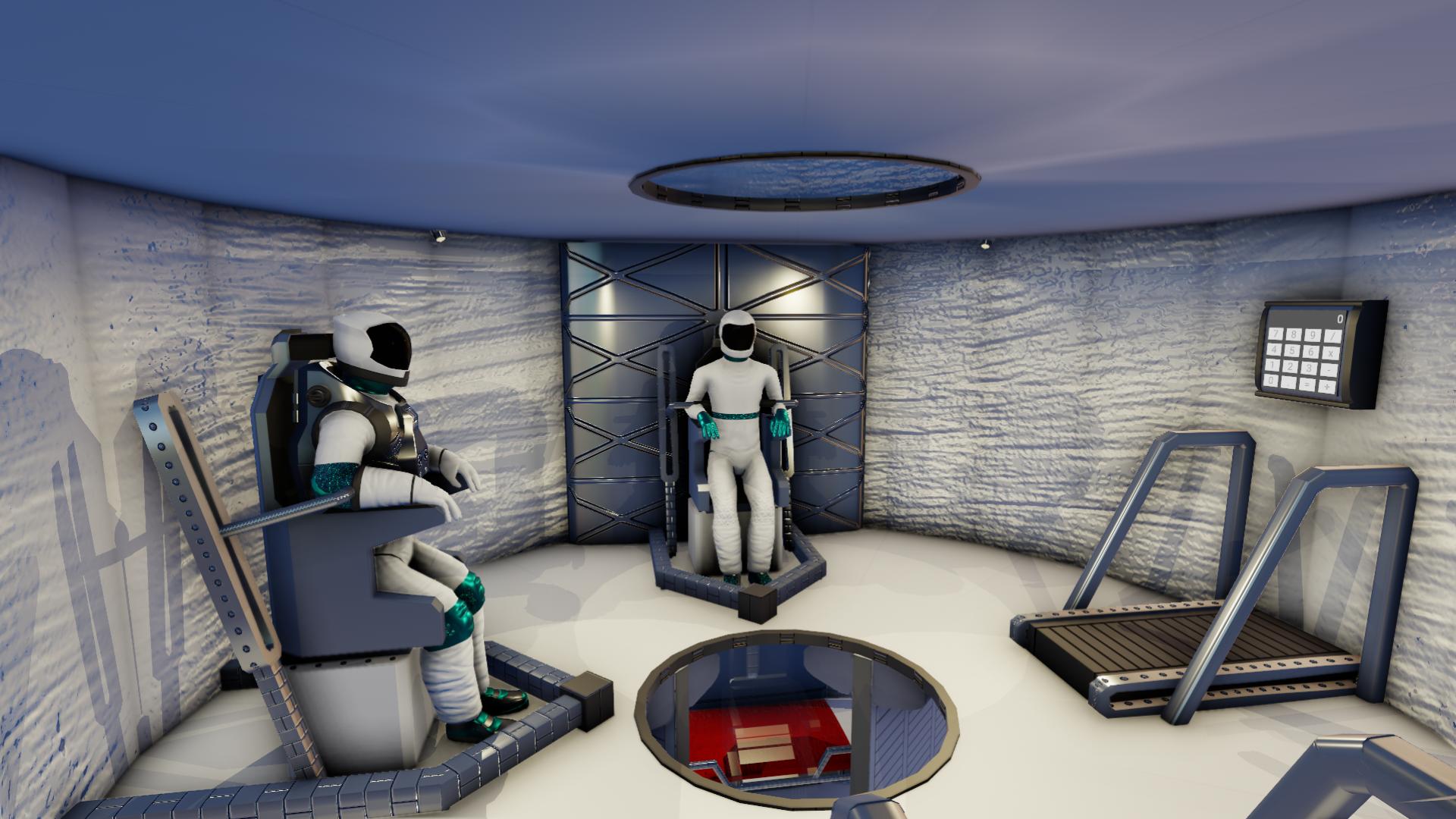 ---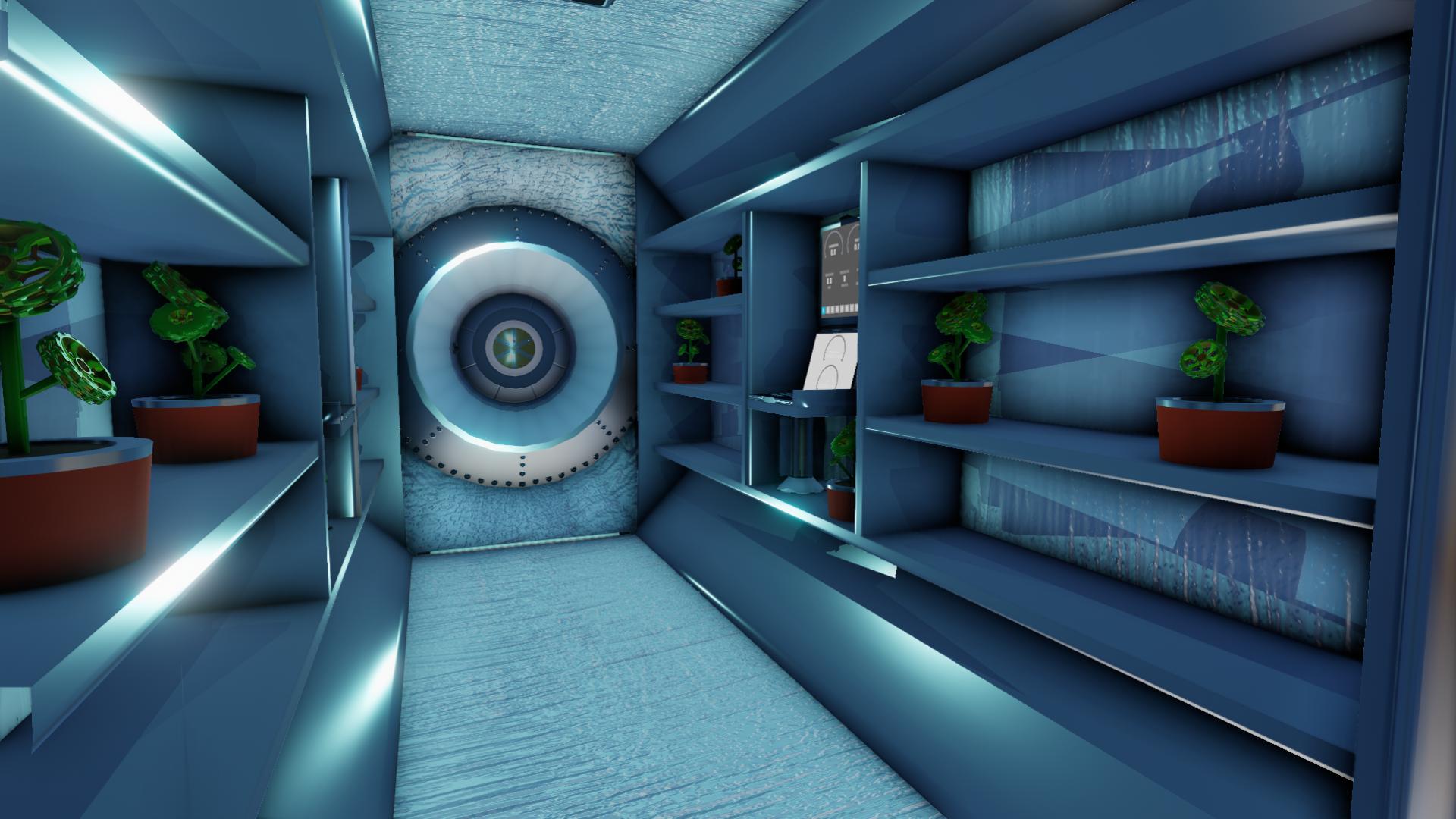 ---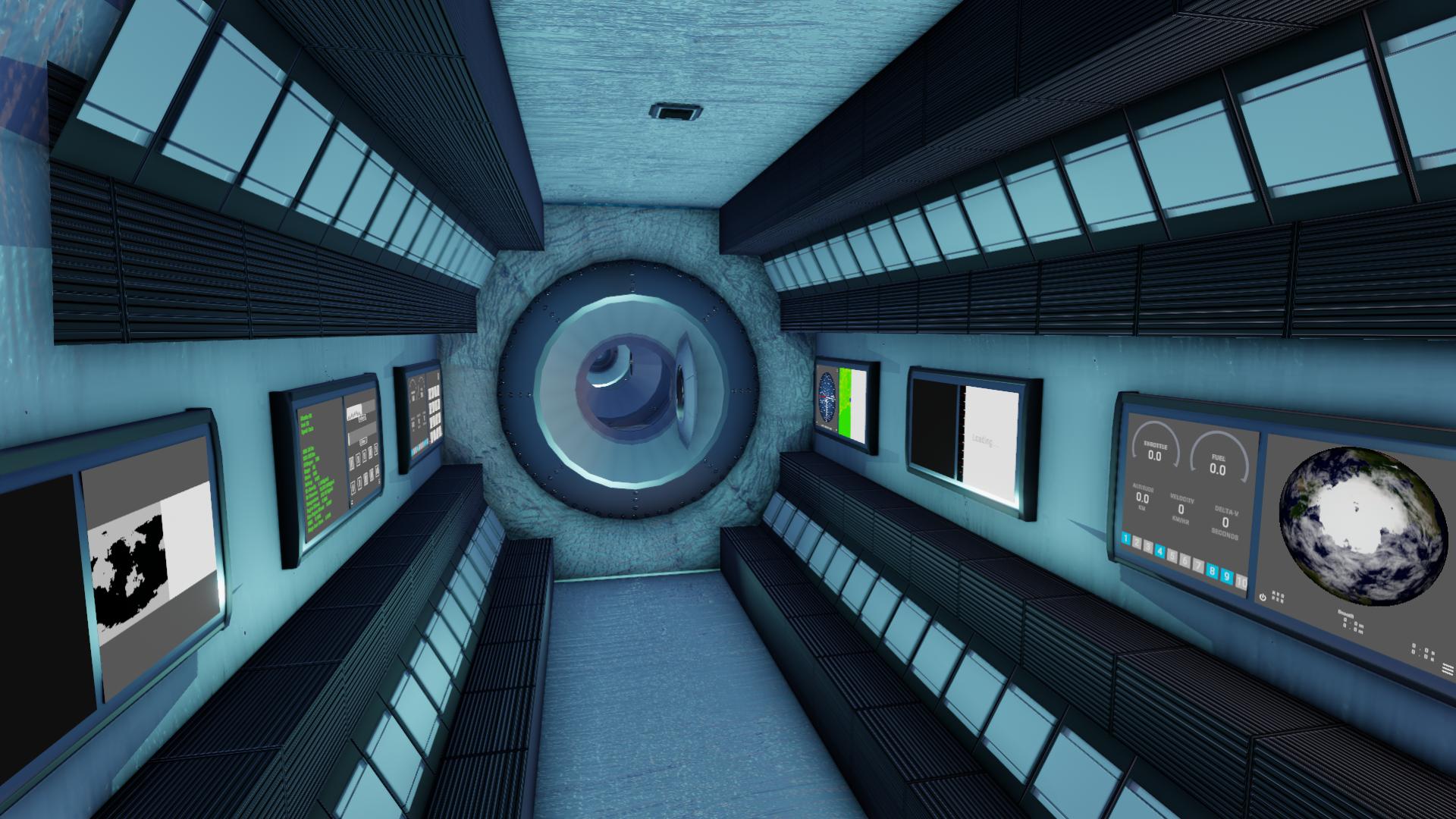 ---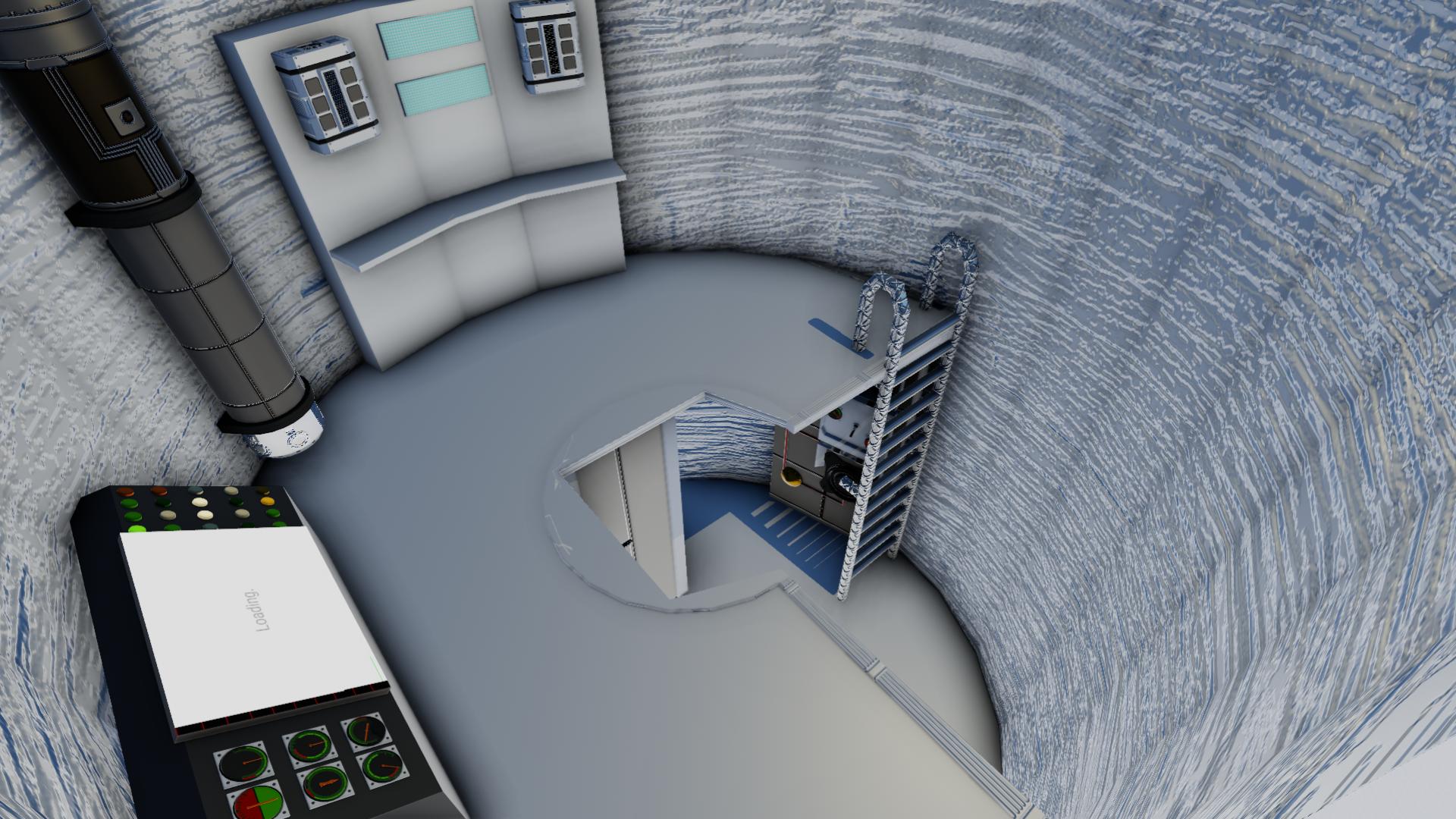 ---
[𝗦𝘁𝗮𝘁𝗶𝗼𝗻 𝗙𝗲𝗮𝘁𝘂𝗿𝗲𝘀]
•Habitation Module
•Communications Module
•Bio Research Laboratory Module
•General Research/Analysis Module (N/C)
•General Purpose Module (N/C)
•Recreation Module (N/C)
•Hyperion Class Reactor
---
[𝗔𝗱𝗱𝗶𝘁𝗶𝗼𝗻𝗮𝗹 𝗜𝗻𝗳𝗼]
𝗗𝗿𝘆 𝗪𝗲𝗶𝗴𝗵𝘁: 209,837kg
𝗣𝗿𝗶𝗰𝗲: $53,000,000
---
[𝗠𝗮𝗻𝗲𝘂𝘃𝗲𝗿𝗮𝗯𝗶𝗹𝗶𝘁𝘆]
Moving around in this station is definitely doable if you can take a minute to get a hold on how Drood movements work. Using your tether will help immensely in getting around.
---
[𝗔𝗰𝘁𝗶𝗼𝗻 𝗚𝗿𝗼𝘂𝗽𝘀 / 𝗦𝗹𝗶𝗱𝗲𝗿𝘀]
1) Power/Systems
2) Hyperion Reactor
3) Node 1-Port 1
4) Node 1-Port 2
5) Node 2-Port 1
6) Node 1 Hatch
7) Node 2 Hatch
8) Node 1 Lights
9) Node 2 Lights
10) RCS
11) Gyroscope
12) Solar Panels
13) Hab Hatch
14) Comms Hatch
15) Lab 1 Hatch
16) Lab 2 Hatch
17) Module 5 Hatch
18) Recreation Hatch
19) Inside Lights
20) Beacon Lights
---
[𝗡𝗼𝘁𝗲𝘀]
This space station can travel almost anywhere in the solar system but will start to experience problems if too close to the sun so be careful of it's path.
𝗘𝗻𝗷𝗼𝘆!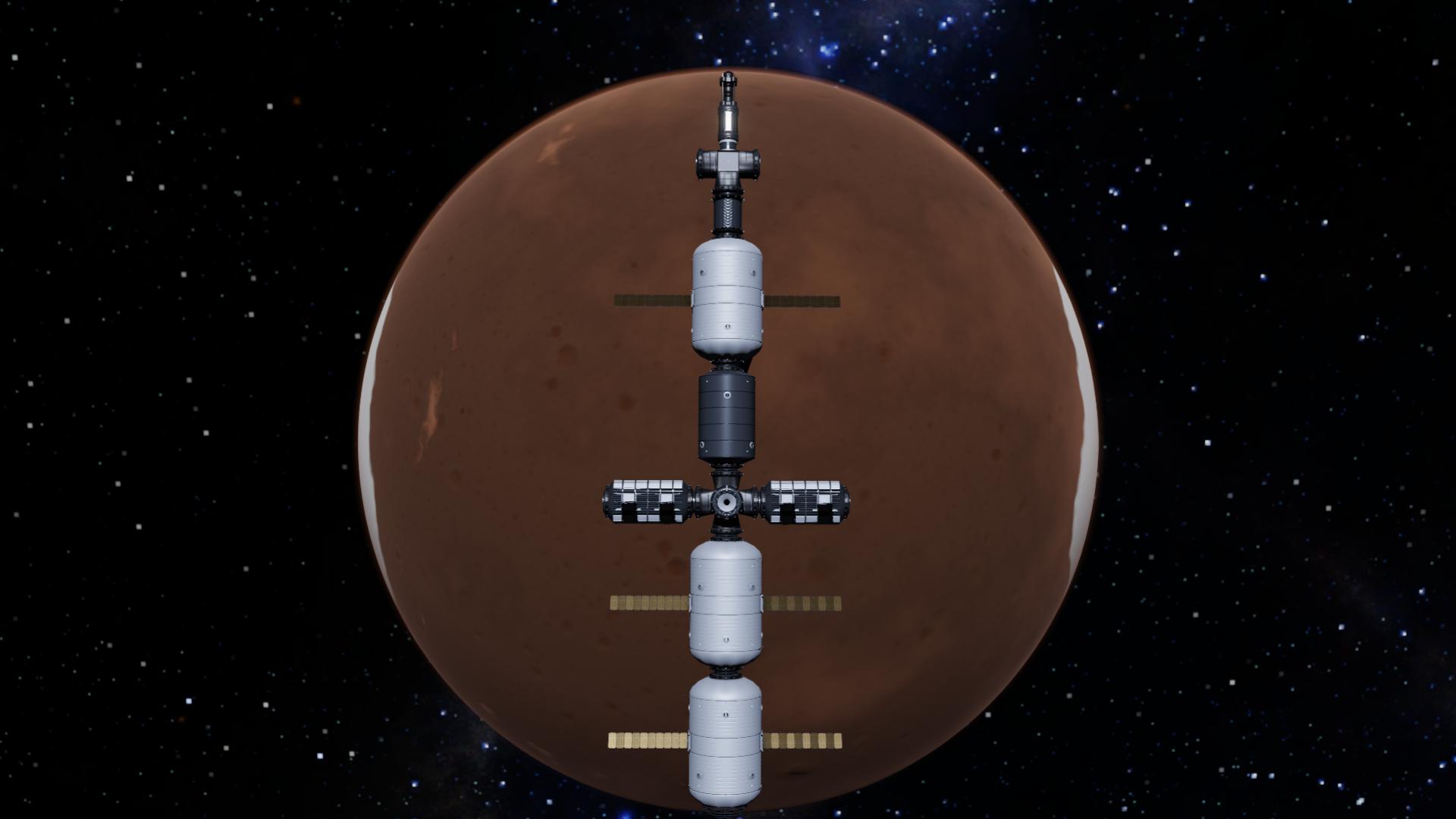 GENERAL INFO
Successors

2 craft(s)

Created On:

Windows

Game Version:

0.9.924.0

Price:

$52,999k

Number of Parts:

2947

Dimensions:

52 m x 17 m x 8 m
PERFORMANCE
Total Delta V:

16.0km/s

Total Thrust:

20kN

Engines:

57

Wet Mass:

2.1E+5kg

Dry Mass:

1.88E+5kg
| Stage | Engines | Delta V | Thrust | Burn | Mass |
| --- | --- | --- | --- | --- | --- |
| 1 | 45 | 16.0km/s | 16kN | 2.38days | 2.1E+5kg |
---