This plane is the result of six months of rigorous engineering. Her name is "Stingray".
She features a fly by wire, VTOL capability, thrust vectoring, a HUD, and a functioning weapons system.
The missiles are based on s5ehfr9 and MASTERSAIDCHUCK6's designs.
Weapons system demo: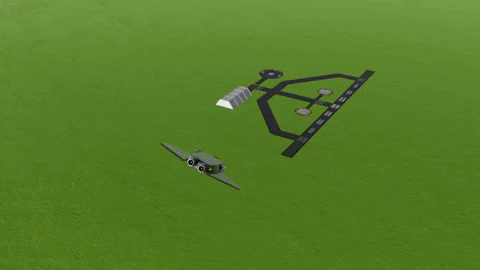 ---
Watch the video I made of it!

---
Developed by

GENERAL INFO
Predecessor:

KA-27 Stingray

Successors

8 craft(s)

+28 bonus

Created On:

Windows

Game Version:

0.9.601.0

Price:

$56,151k

Number of Parts:

884

Dimensions:

4 m x 12 m x 18 m
PERFORMANCE
Total Delta V:

0m/s

Total Thrust:

238kN

Engines:

19

Wet Mass:

27,637kg

Dry Mass:

17,785kg
| Stage | Engines | Delta V | Thrust | Burn | Mass |
| --- | --- | --- | --- | --- | --- |
---