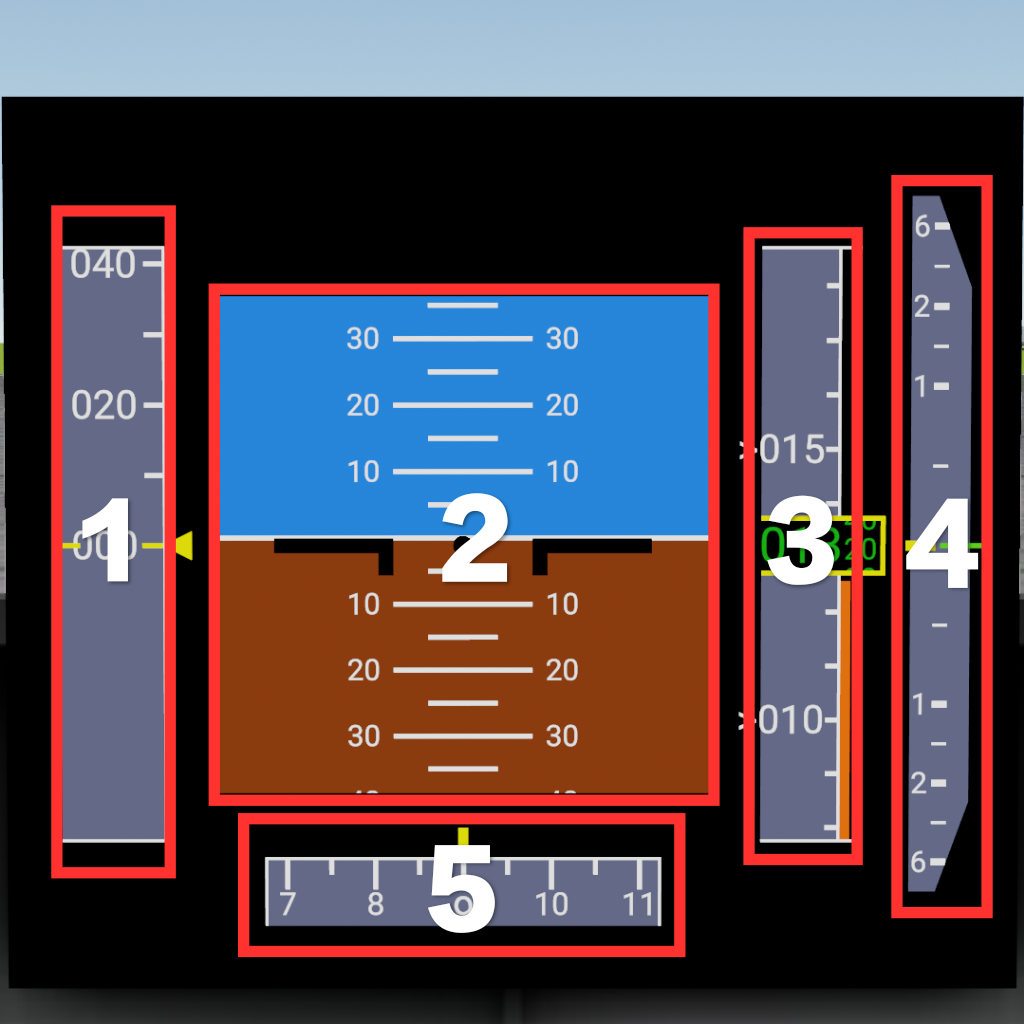 1: Airspeed Indicator: shows the surface speed in knots, range: 0—10000 knots.
2: Attitude Indicator: shows the attitude of the aircraft relative to the horizon.
3: Altimeter: displays the altitude above sea level in feet, range: 0—100000 feet.
4: Vertical Speed Indicator: shows the rate of climb or descent in hundreds of feet per minute, range: -99—99 hundreds of feet per minute.
5: Heading Indicator: displays aircraft's current heading.
This is a flight information display made with MFD based on Airbus's PFD design. It is intended to work on passenger aircrafts and may not works well on fighters and spacecrafts. If you want to save it as a part, just grab the screen from the plane and put it in subassembly. Feel free to use it in your aircraft and you don't need to credit me.
This is the first version, so there may be some bugs. If you find any bug or have any suggestion, please leave a comment below. I plan to add more features to it in the future.
NOTE:
If you want to change the size of the display, use part scale in tinker panel, DO NOT change width and height of the display which may cause some widgets can't show on the screen.
GENERAL INFO
Successors

1 craft(s)

Created On:

Android

Game Version:

0.9.509.0

Price:

$11,088k

Number of Parts:

29

Dimensions:

5 m x 9 m x 18 m
PERFORMANCE
Total Delta V:

0m/s

Total Thrust:

300N

Engines:

2

Wet Mass:

12,193kg

Dry Mass:

6,601kg
| Stage | Engines | Delta V | Thrust | Burn | Mass |
| --- | --- | --- | --- | --- | --- |
| 1 | 1 | 0m/s | 0N | 0s | 12,193kg |
---