the VTOL is an aircraft that appears on call of duty Black ops II .
The VTOL (Referred to as V-78 in the game files) is used by the US Navy and United States Air Force, the SDC, and the Yemeni Army, among others.
It also appears in multiplayer, being a scorestreak called the VTOL Warship. This variant has only two engines and a complement of heavy weapons, such as miniguns with explosive rounds and missiles. There are three main variants of the VTOL seen in Black Ops II; the VTOL Warship, carrier-based variant, and a "Shiran" civilian aircraft for transport to Colossus.
controls:
AG-1= VTOL mode & gyro (slider 1 for rotation)
AG-2= engine 3 (deactivate it on vtol mode)
AG-3= cargo bay
AG-8= landing gear
images: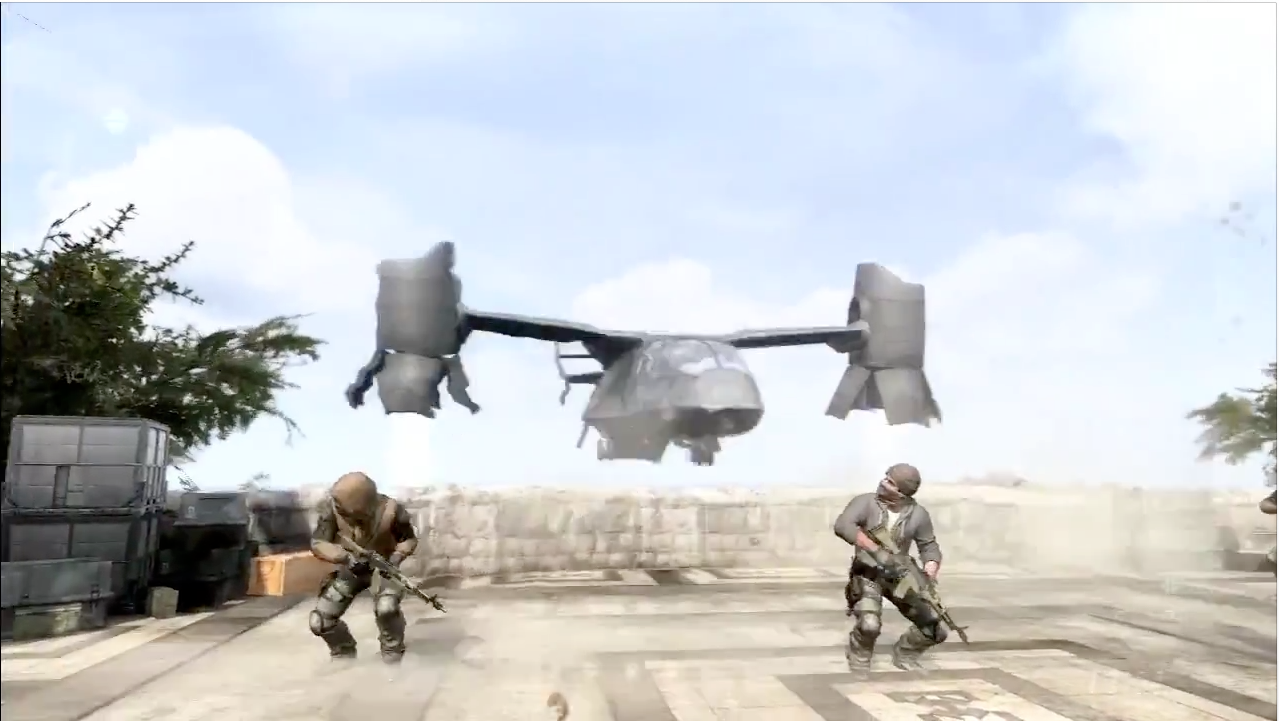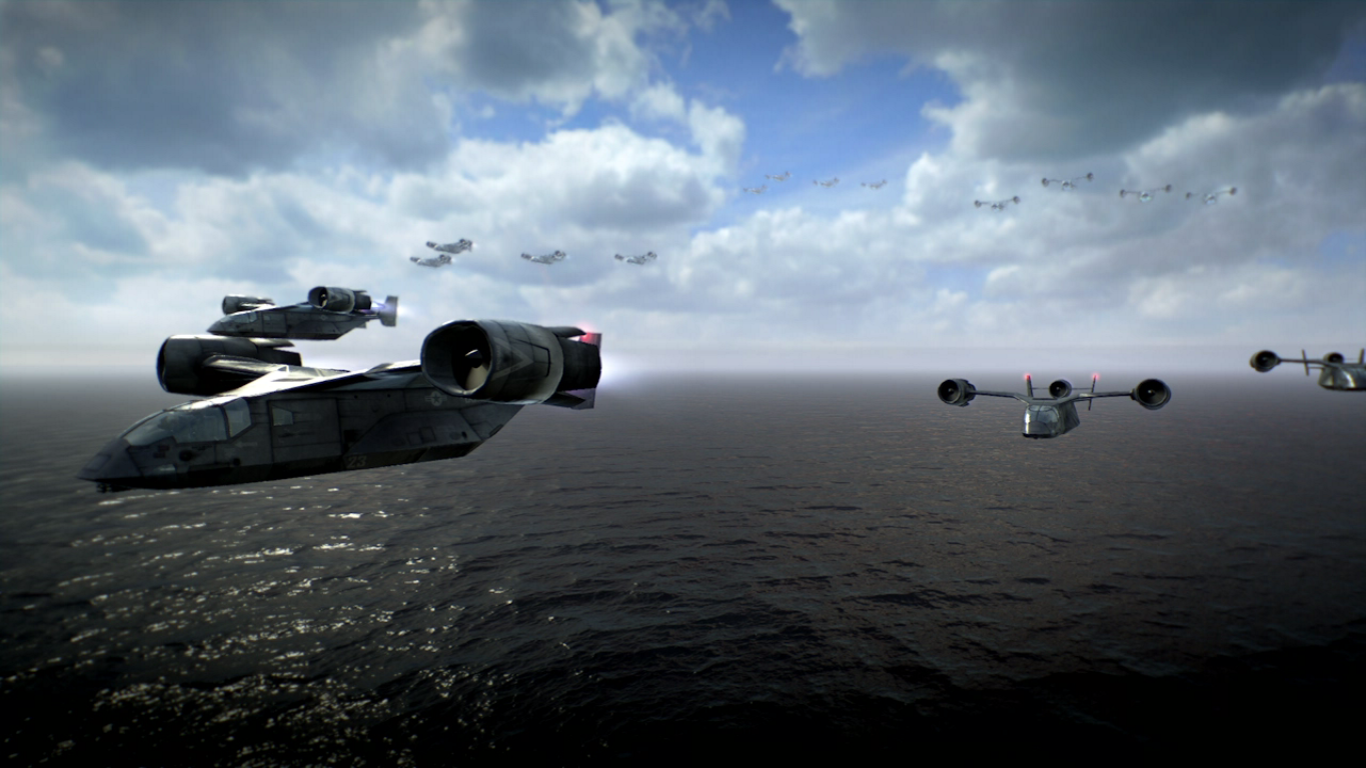 enjoy!
---