Thank you all for helping me reach 2,000+ points! Hope you enjoy the craft and if you have any suggestions on what to make/improve feel free to say so below!
[𝗕𝗮𝘀𝗶𝗰 𝗜𝗻𝗳𝗼]
𝗜𝗻𝘁𝗿𝗼𝗱𝘂𝗰𝗶𝗻𝗴 𝘁𝗵𝗲 𝗻𝗲𝘅𝘁 𝗺𝗲𝗺𝗯𝗲𝗿 𝗶𝗳 𝘁𝗵𝗲 𝗘𝗹𝗹𝗶𝗴𝗶𝘂𝘀 𝗳𝗮𝗺𝗶𝗹𝘆, 𝘁𝗵𝗲 𝗘𝗹𝗹𝗶𝗴𝗶𝘂𝘀 𝗘𝘅𝗽𝗹𝗼𝗿𝗮𝘁𝗶𝗼𝗻 𝗩𝗲𝗵𝗶𝗰𝗹𝗲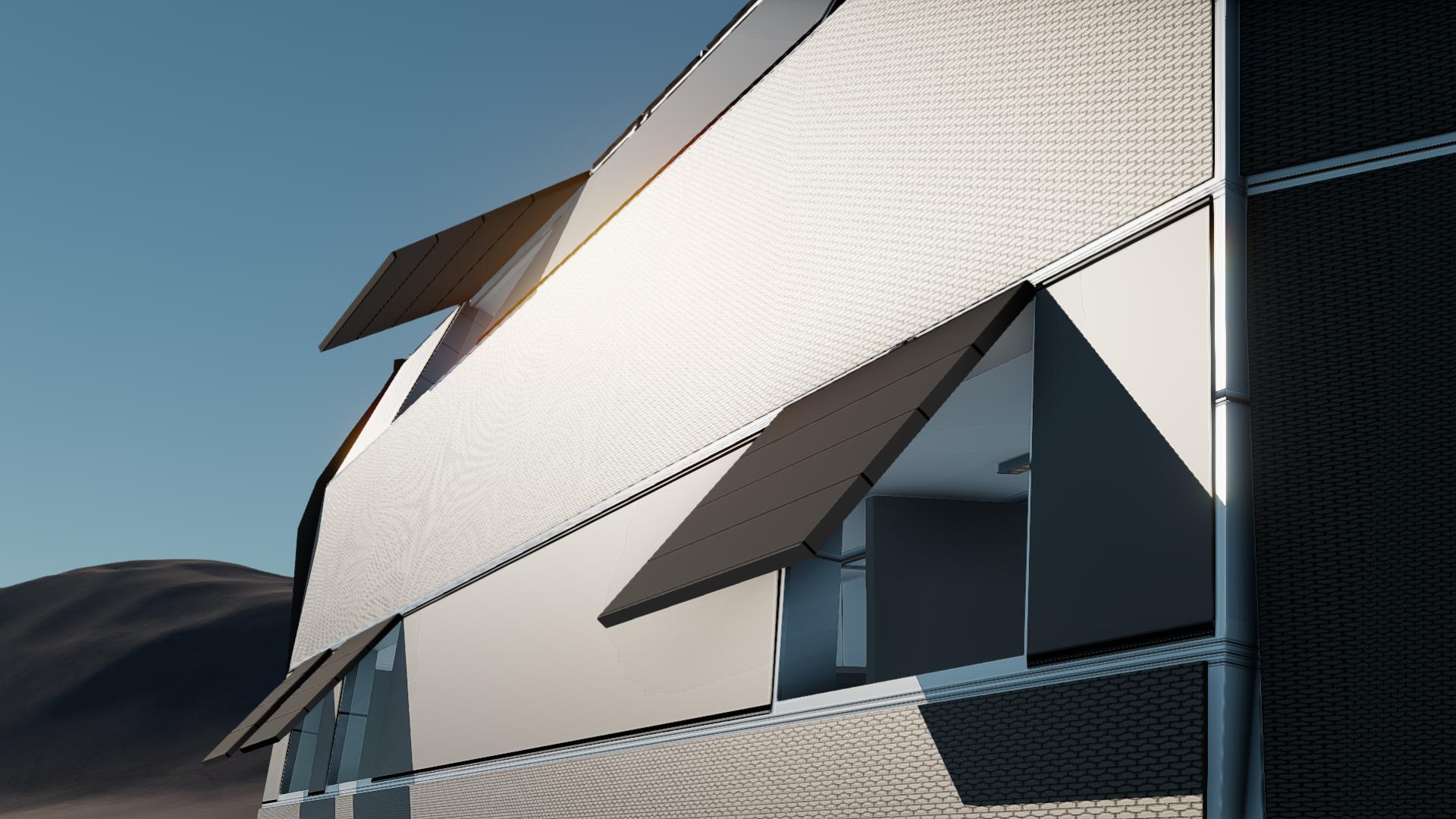 The Elligius Exploration Vehicle is the fourth ATV produced and manufactured by Astro Aerospace Technologies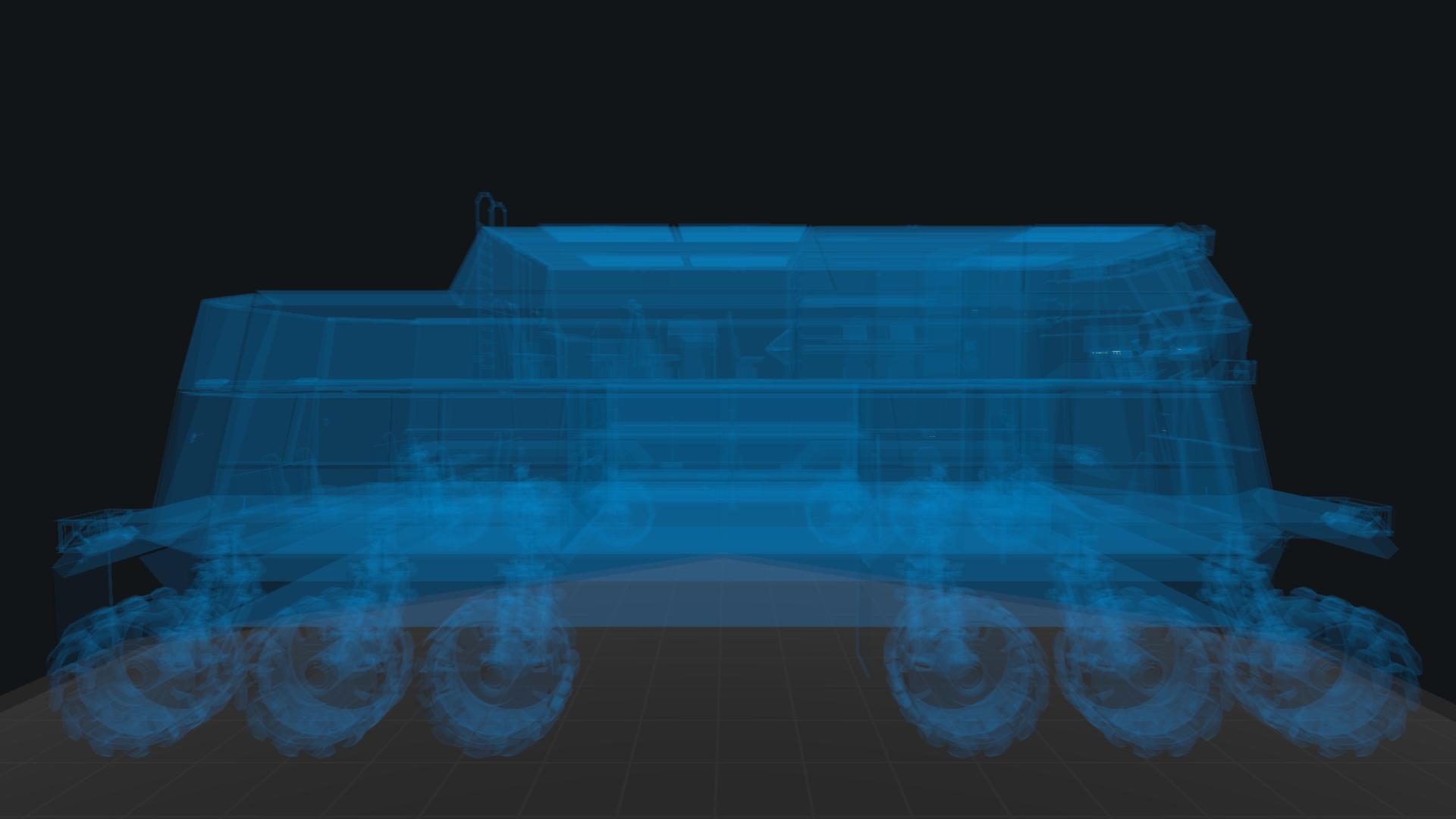 The vehicle is a two floored multipurpose vehicle designed for astronaut and cargo transportation, scientific exploration, as well as for astronaut habitation.
[𝗖𝗿𝗮𝗳𝘁 𝗙𝗲𝗮𝘁𝘂𝗿𝗲𝘀]
• Two Speeds: 4WD/10WD
• Reverse gear
• Terrain Mode
• Elevator
• Window Shade Panels
• Rotating Solar Panels
• Toggle switches inside and outside vehicle for first person drood AG inputs.
[𝗜𝗻𝘁𝗲𝗿𝗶𝗼𝗿]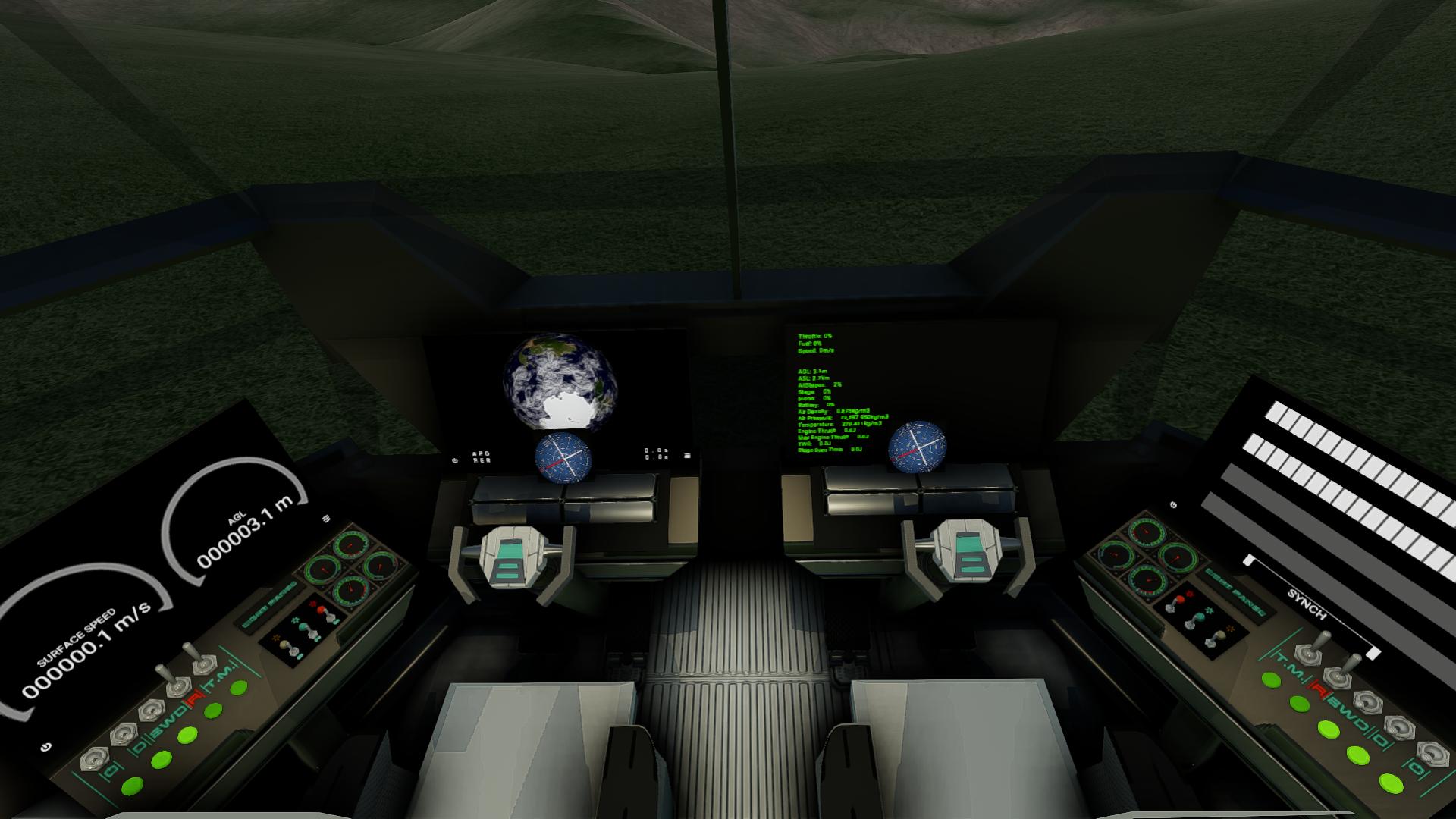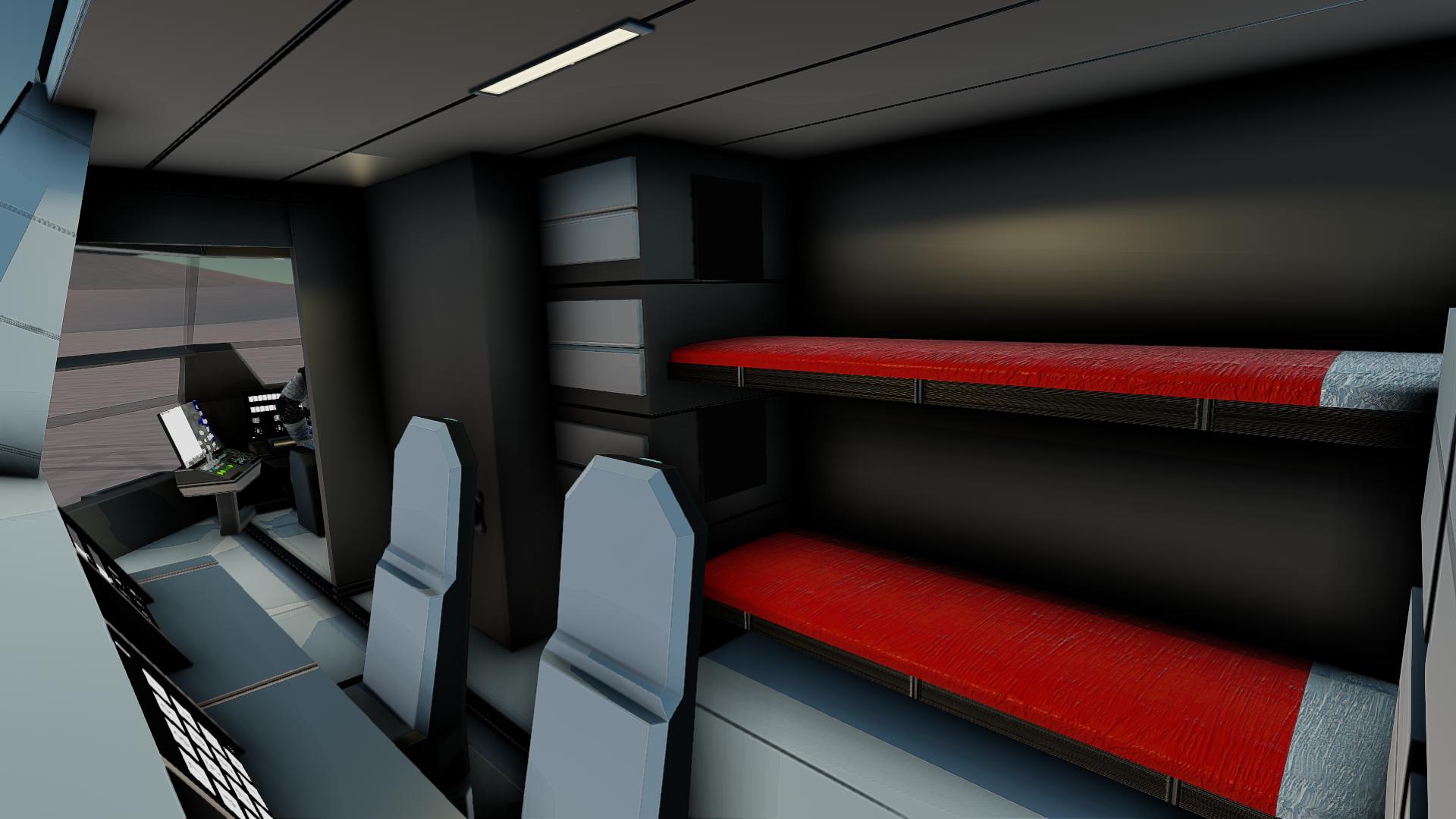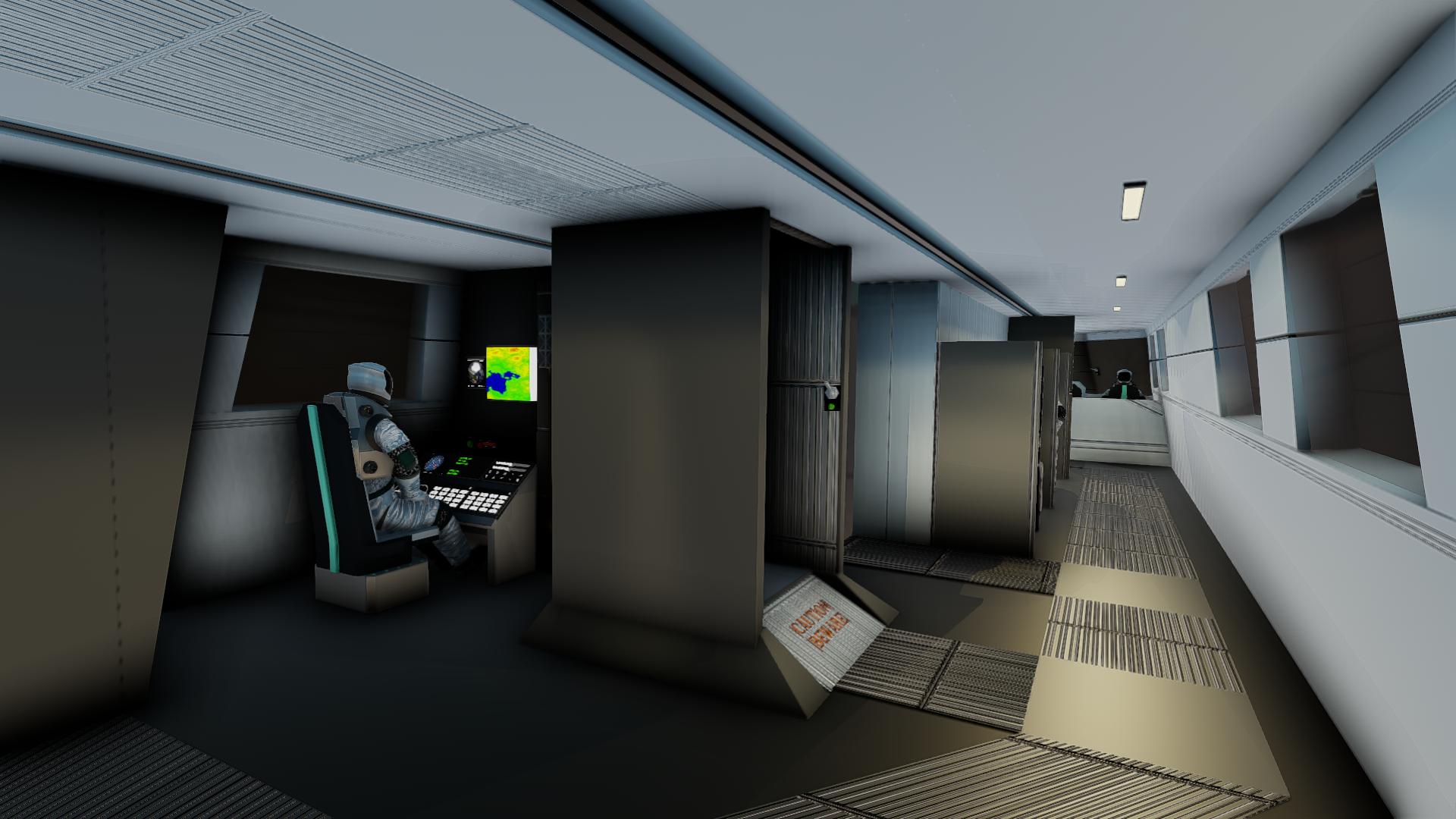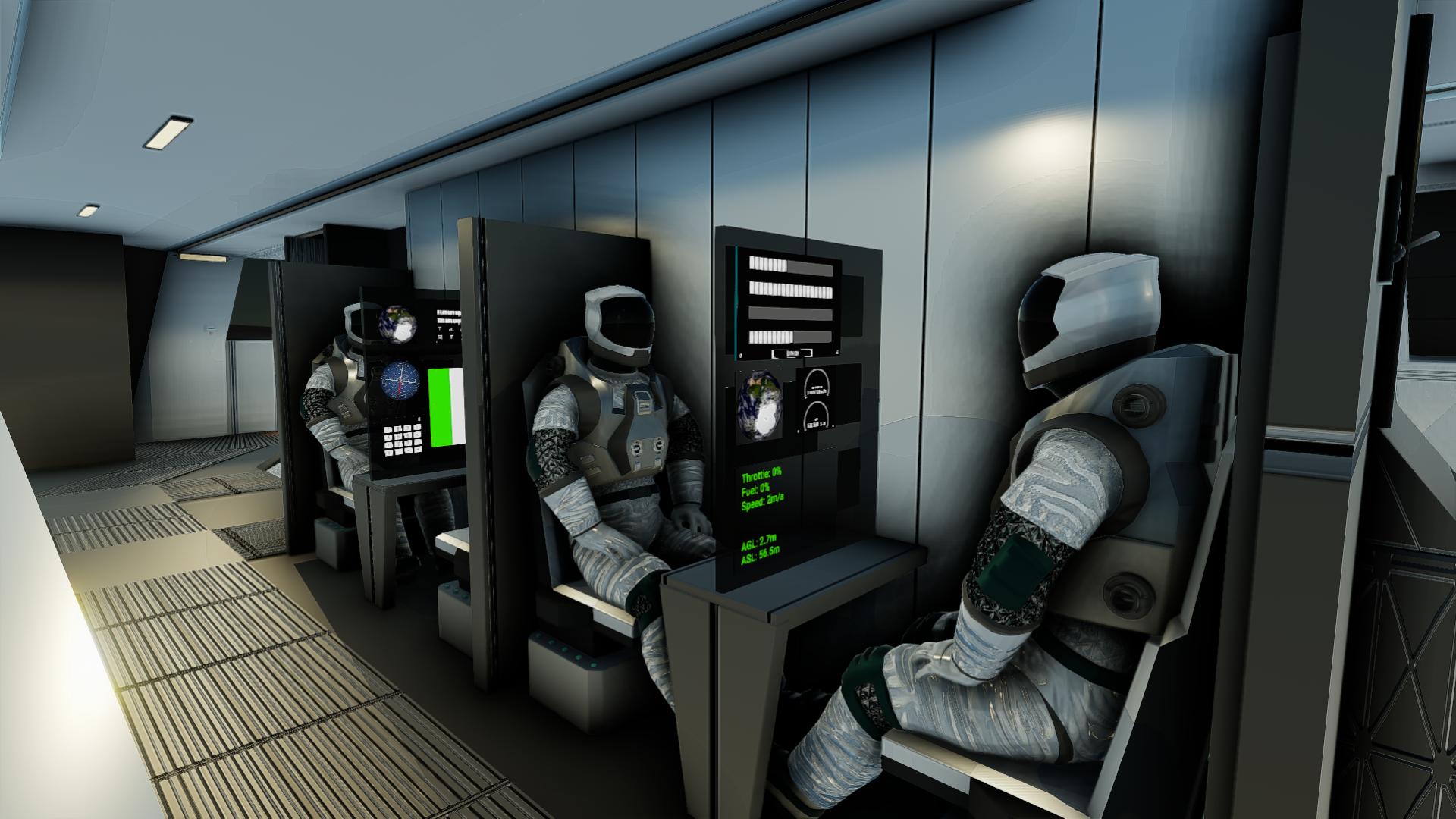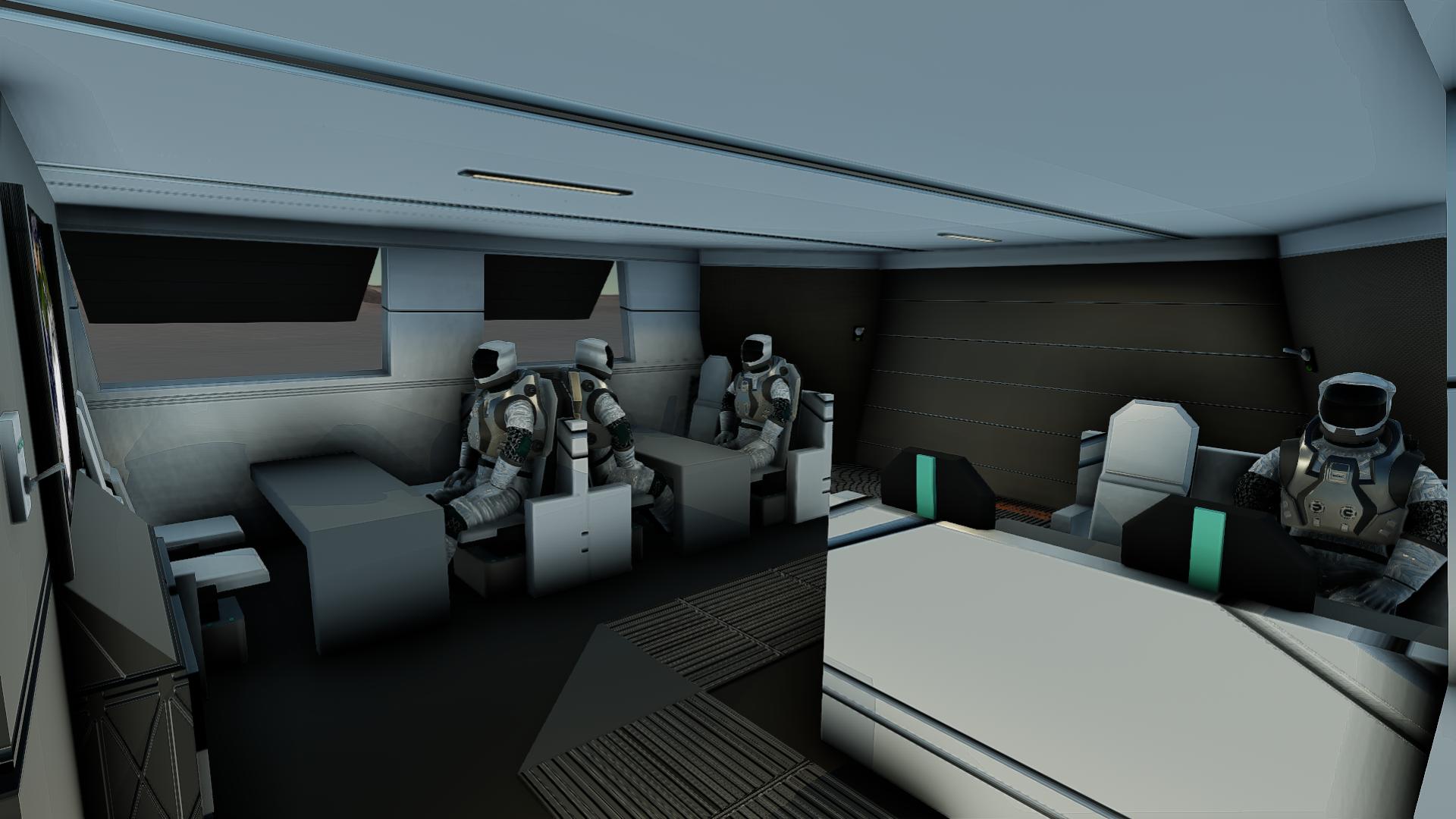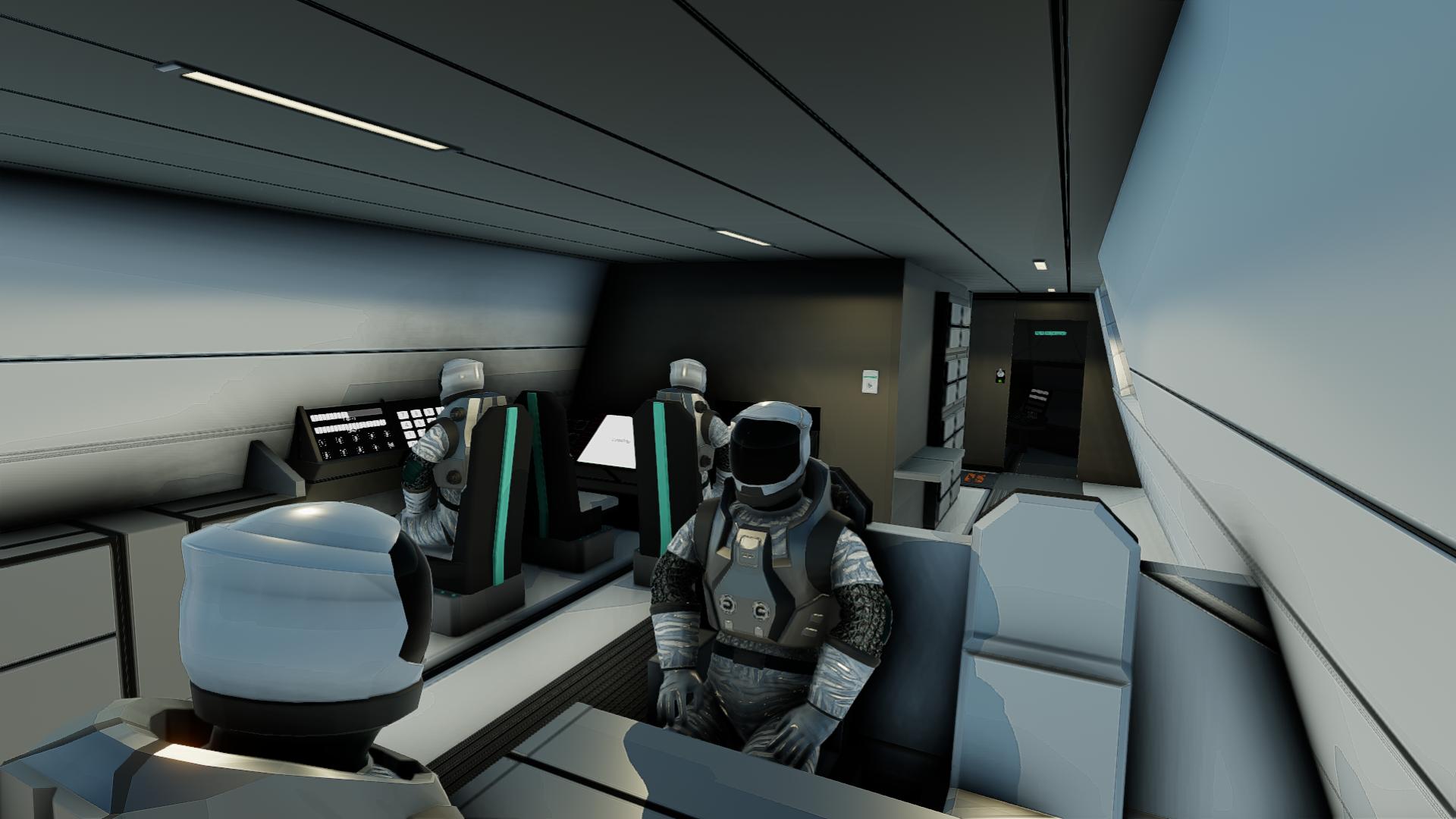 [𝗔𝗰𝘁𝗶𝗼𝗻 𝗚𝗿𝗼𝘂𝗽𝘀 / 𝗦𝗹𝗶𝗱𝗲𝗿𝘀]
1) Power
2) Drive/4WD
3) 10WD
4) Reverse
5) Terrain Mode
6) Headlights
7) High Beams
8) Tail Lights
9) Front Ramp
- extension (slider-1)
10) Back Ramp
11) Patio Door
12) Elevator
13) Crew Cabin
14) Cabin Lights
15) Cockpit
16) Cockpit Lights
17) Downstairs Lights
18) Upstairs Lights
19) Window Panels
20) Solar Panels
[𝗦𝘁𝗮𝘁𝘀/𝗢𝘁𝗵𝗲𝗿 𝗜𝗻𝗳𝗼]
•Top Speed: 255 Mph | 410 km/h
•24.13s to top speed (w/10WD)
•6.83s full deceleration from top speed.
---
•0-60Mph|26.8 m/s: 6.10s
•0-60Mph|26.8 m/s (w/10WD): 2.52s
•0-100Mph|44.7 m/s: 10.15s
•0-100Mph|44.7 m/s (w/10WD): 5.13s
---
•The vehicle can handle inclinations of up to 55-60 degrees. Must have 10WD active or sufficient speed
[𝗡𝗼𝘁𝗲𝘀]
•Recommended Physics Settings:
-Update Frequency: High-Ultra
---
•Terrian mode can help significantly while traversing rocky/bumpy terrain as well as traverse through shallow bodies of water
•While in terrain mode, the craft can be prone to tipping if taking fast, sharp turns
•Extend front ramp after AG 9 is active and retract before AG 9 is deactivate
•The XL and XXL varients are currently postponed
If requested I will also release a low part version
---
𝗧𝗵𝗲 𝗔𝗧𝗩 𝗙𝗮𝗺𝗶𝗹𝘆: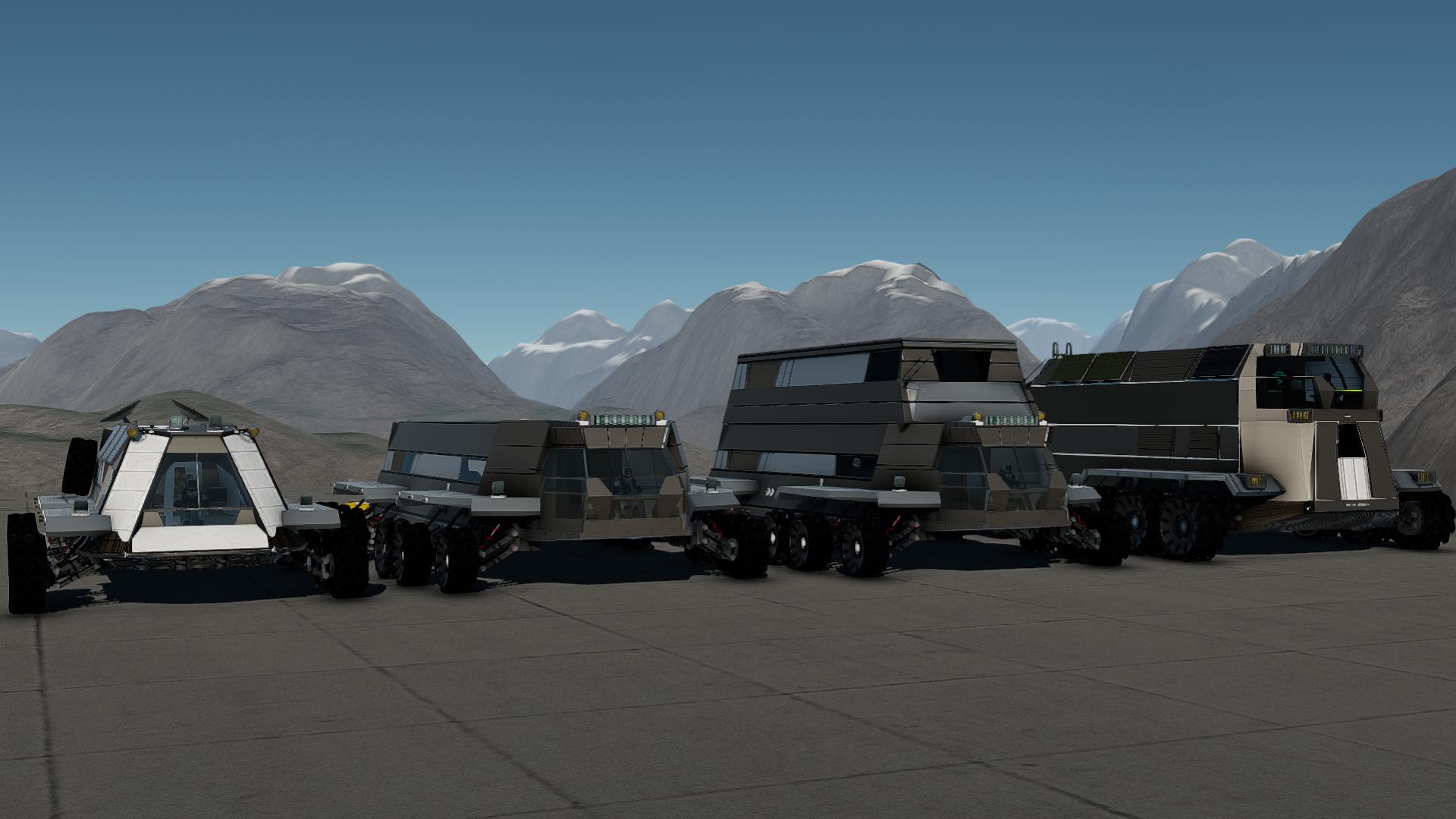 ---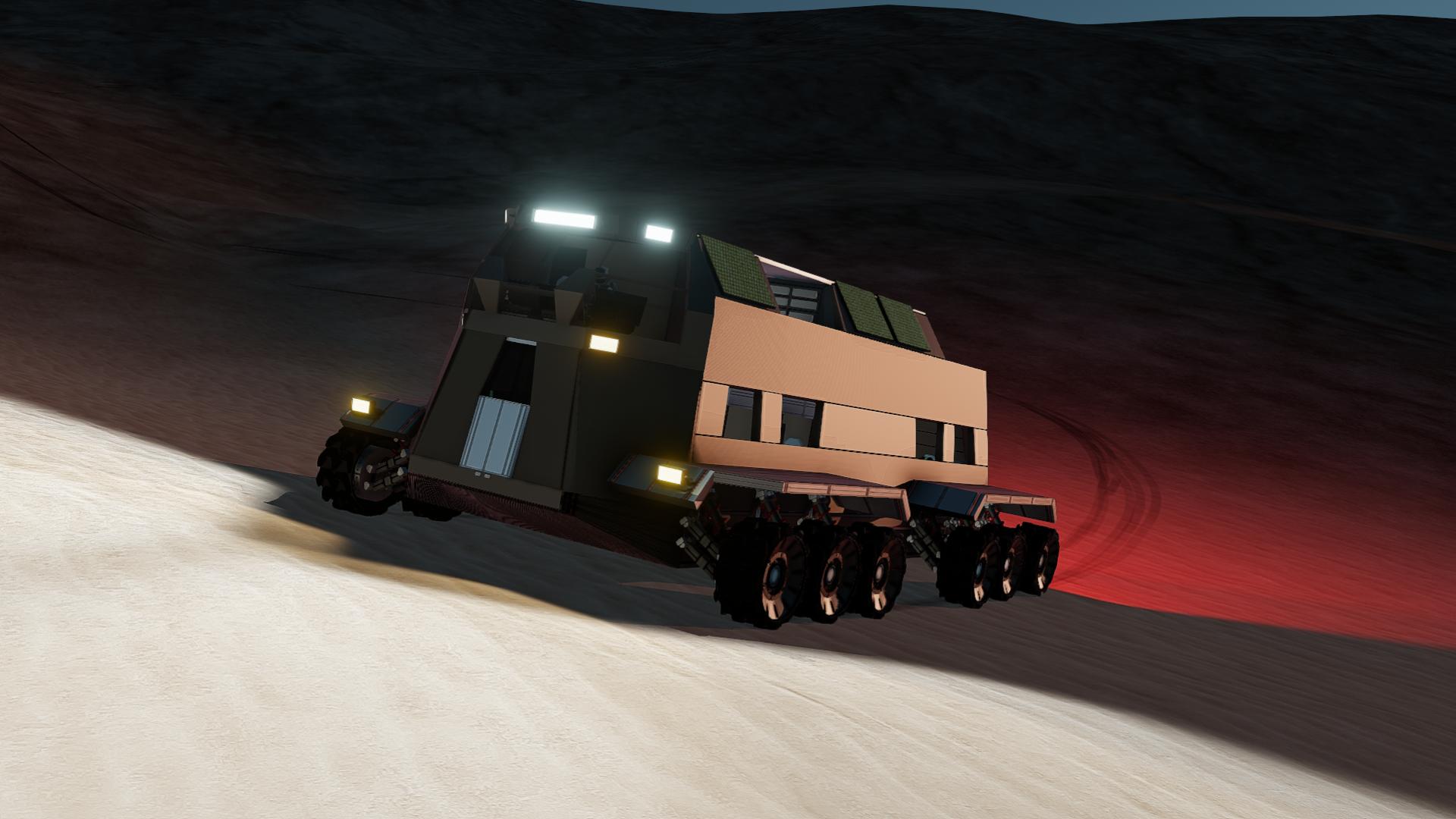 ---