Again ... the tech got old and ancient.. good luck
Type: Surface-to-Surface Facility [SSF-1]
Range:~650km = ~350nm
Cruising Speed: Mach 2.5 or Mach 0.9
Missile Warhead: 275kg PETN
Missile Weight: 1,637kg
Missile: SSM-25A
Launcher Vehicle: TL-1
---
Description:
SSF-1 is a mobile supersonic long range surface launched rocket boosted liquid fueled anti shipping missile.
The weapon is strictly a sea weapon and it can not navigate terrain therefore it may only be coastal launched.
Point the vehicle to the target location and start the launching sequence.
---
Valid Targets:
Surface Vessels

---
Properties:
Level Cruise Flight
Sea Skimming Terminal
Hi-Lo Flight Profile

---
Controls:
Vehicle :
Roll Left and Right steering
Slider1 Forward and Reverse
Slider2 Controls Pistons to lift vehicle
Missile :
Click Raise
Click Ag1 to set target
Click Launch
---
Demo
Demonstration Video
Gallery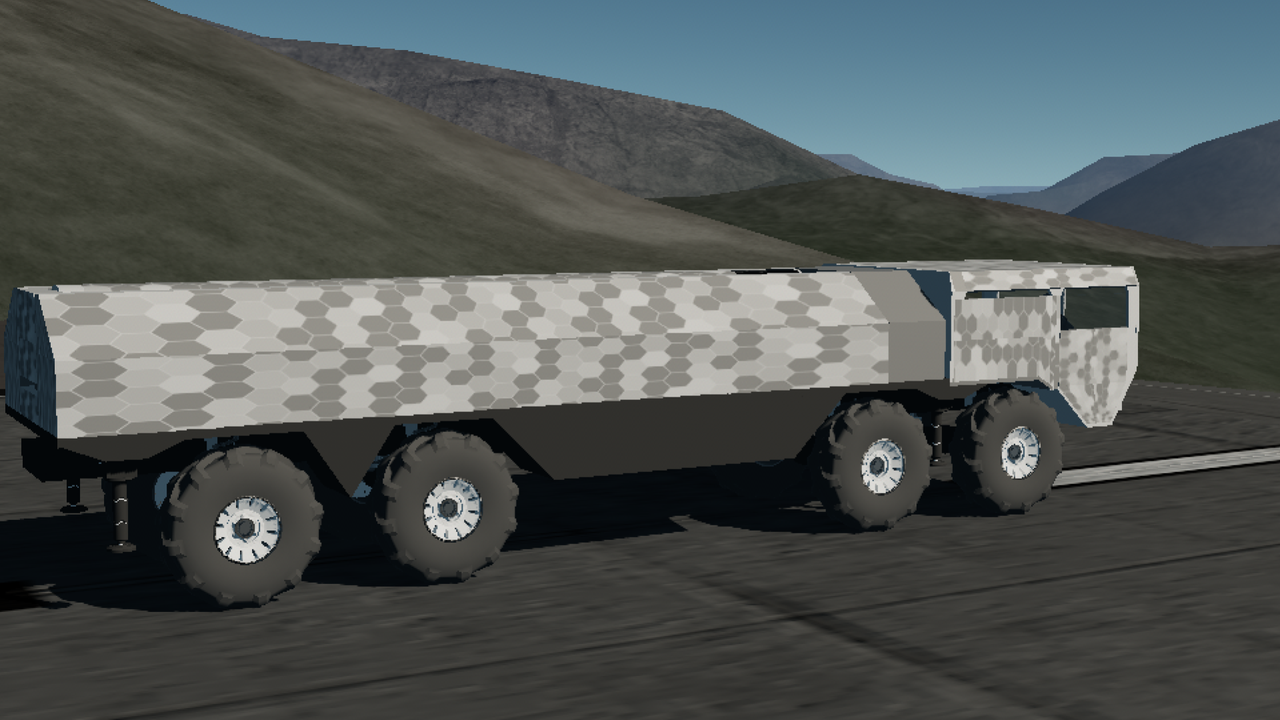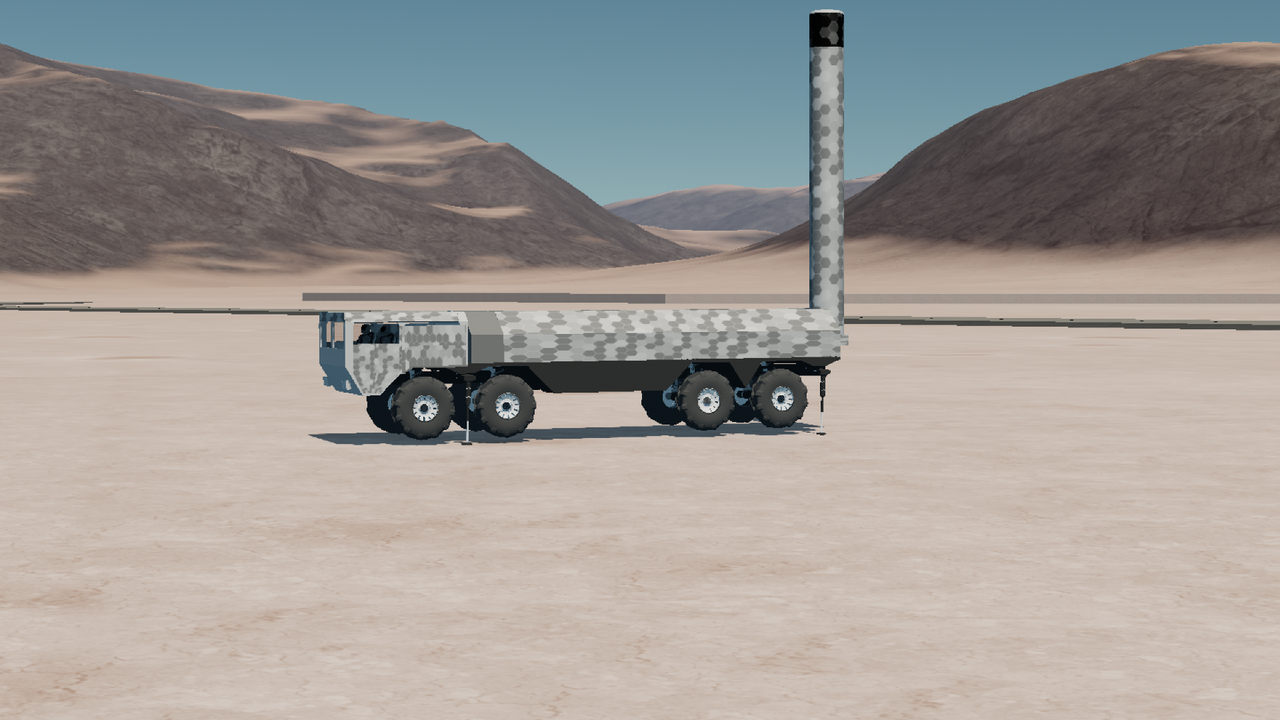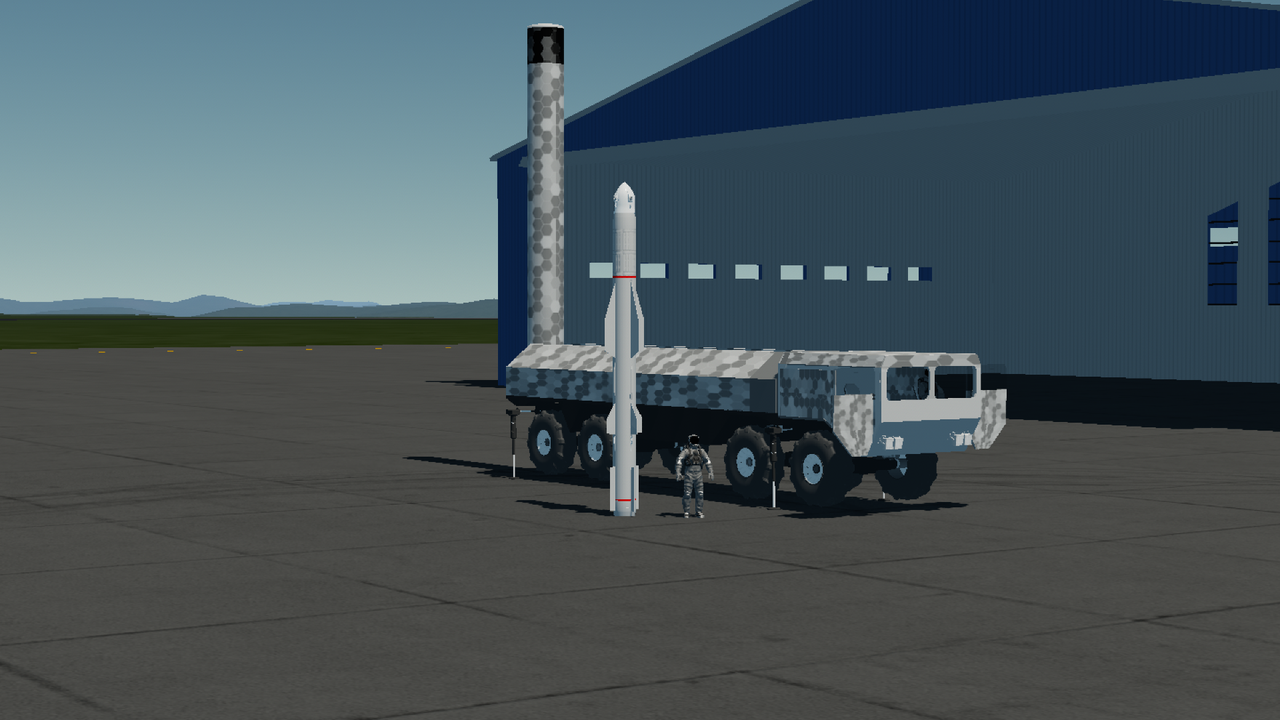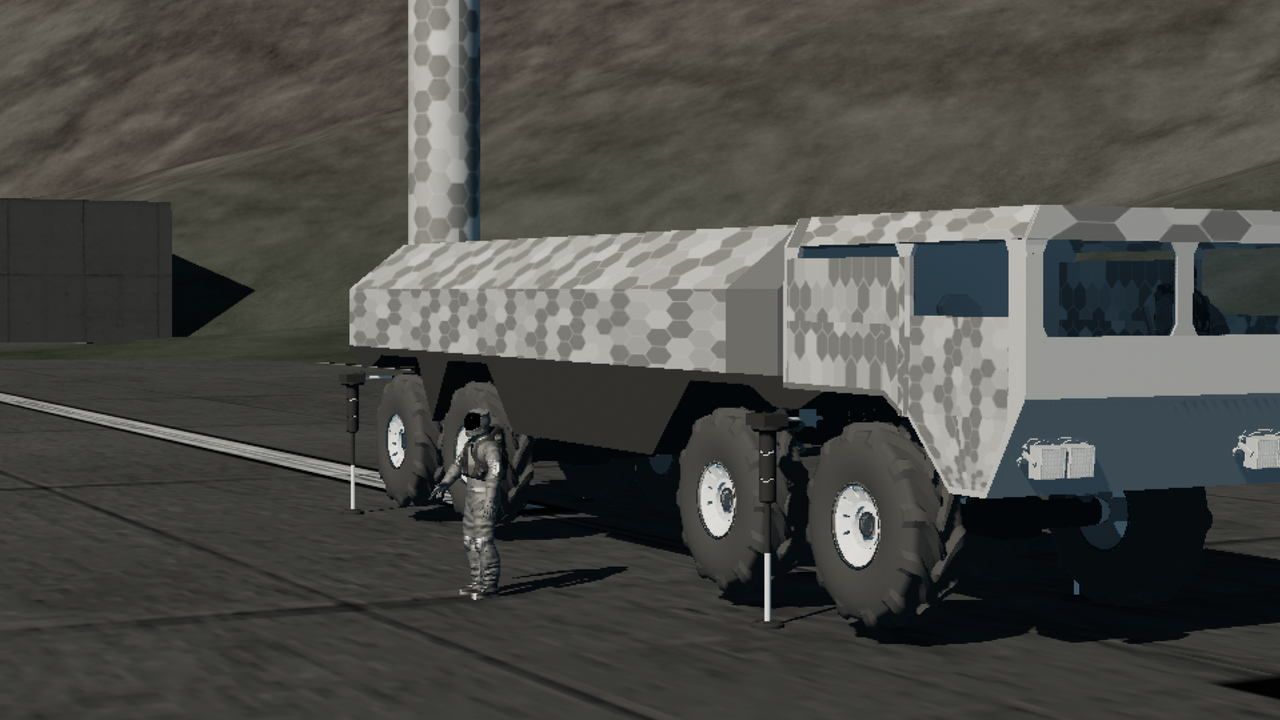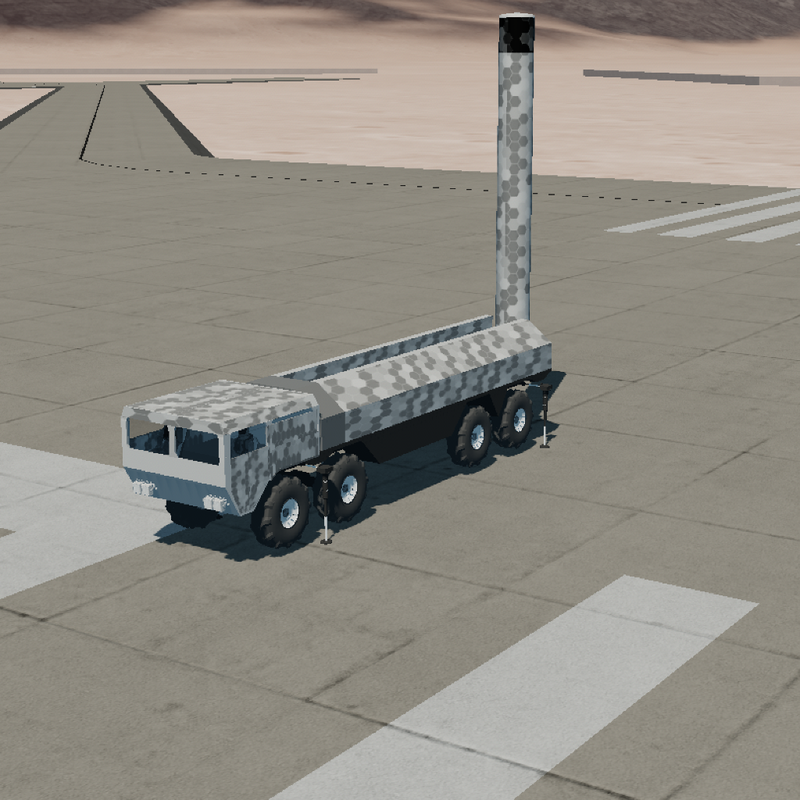 Shout out to SmurfResearchX for his bearing calculation being so reliable.
GENERAL INFO
Created On:

Android

Game Version:

0.9.913.0

Price:

$2,603k

Number of Parts:

278

Dimensions:

3 m x 3 m x 14 m
PERFORMANCE
Total Delta V:

598m/s

Total Thrust:

133kN

Engines:

2

Wet Mass:

691kg

Dry Mass:

14,249kg
| Stage | Engines | Delta V | Thrust | Burn | Mass |
| --- | --- | --- | --- | --- | --- |
| 3 | 1 | 598m/s | 133kN | 7s | 1,637kg |
| 5 | 0 | 0m/s | 0N | 0s | 470kg |
---