Hi!...
Some Flight Tips:
If you want to save some weight (for some reason). just kick Passenger Bob out of the craft, I'm sure he won't mind.

Take off with 50% flaps, and decrease as your speed increases.

the flaps are a double feature they increase lift and slow you down.

And if for some reason you want to fly a ghost plane just kick em both out...
---
Instruments:
They're simplified for the sake of my phone that keeps frying itself every time I fly this thing.
On the top in front of pilot Joe there is your angle of attack.

On the left that's your speed in m/s.

On the right that's your altitude(ASL).

and of course the navball.

here is the guide:

---
controls:
Flaps: Slider1
Trim: Slider2
AGs are labelled, so no need...
---
Performance:
All performance tests were done with a full crew.
Take off speed: 60m/s

Landing speed: 55m/s

Stall speed: ~35m/s

Top speed: ~135m/s

Service Ceiling: ~10000m
Max Range: ~920km
---
More about the craft:
For those who like reading.
And you can see the resemblance in different parts of the aircraft.
if you ask me, I'll tell you this craft fits in both categories (light sport and VLJ)
---
Gold finish if you fancy yourself!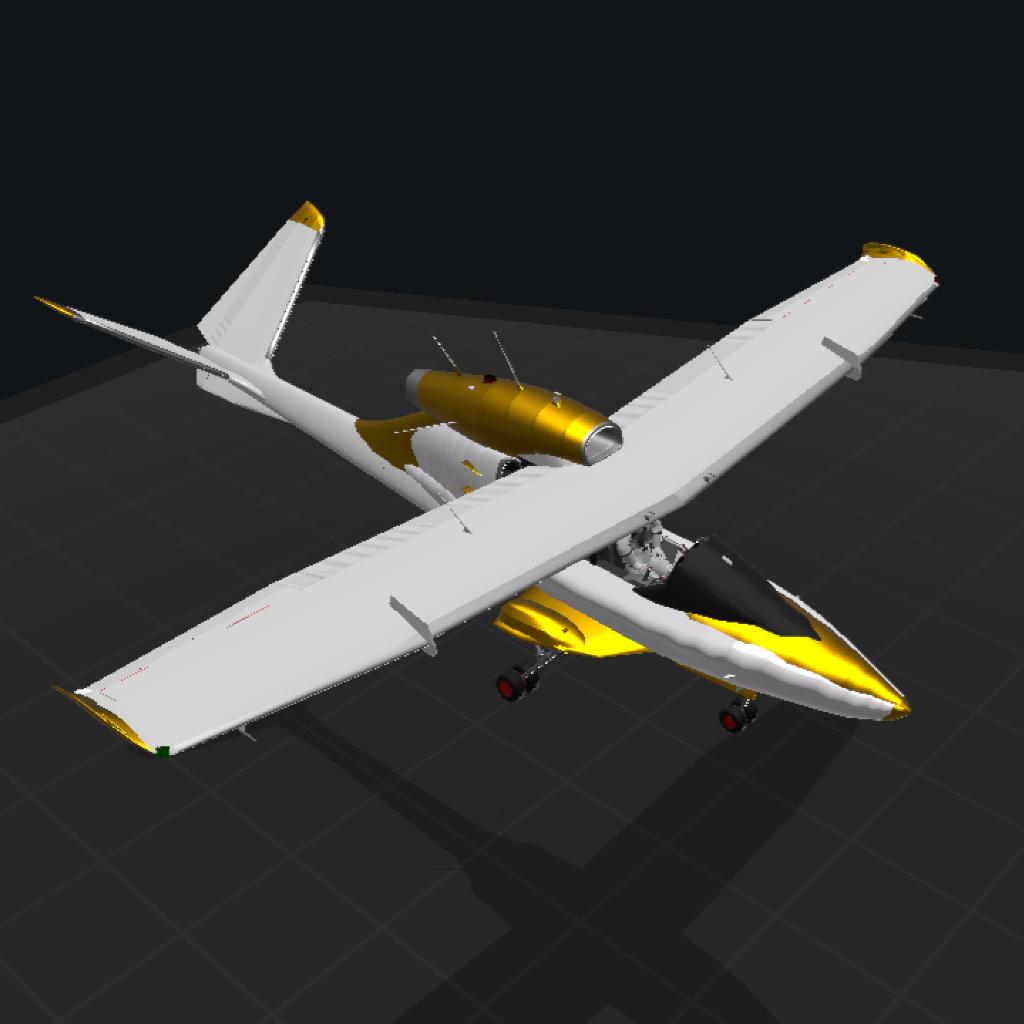 ---
Hope you enjoy your flight!
GENERAL INFO
Predecessor:

LFS-11 sport jet

Created On:

Android

Game Version:

0.9.404.0

Price:

$13,716k

Number of Parts:

604

Dimensions:

4 m x 13 m x 12 m
PERFORMANCE
Total Delta V:

0m/s

Total Thrust:

600N

Engines:

3

Wet Mass:

5,106kg

Dry Mass:

3,745kg
| Stage | Engines | Delta V | Thrust | Burn | Mass |
| --- | --- | --- | --- | --- | --- |
---