[𝗕𝗮𝘀𝗶𝗰 𝗜𝗻𝗳𝗼]
The Planetary Observation Satellite is a moderate sized scientific satellite designed by AAST for planetary surveillance, atmospheric studies, seismic scanning and communications.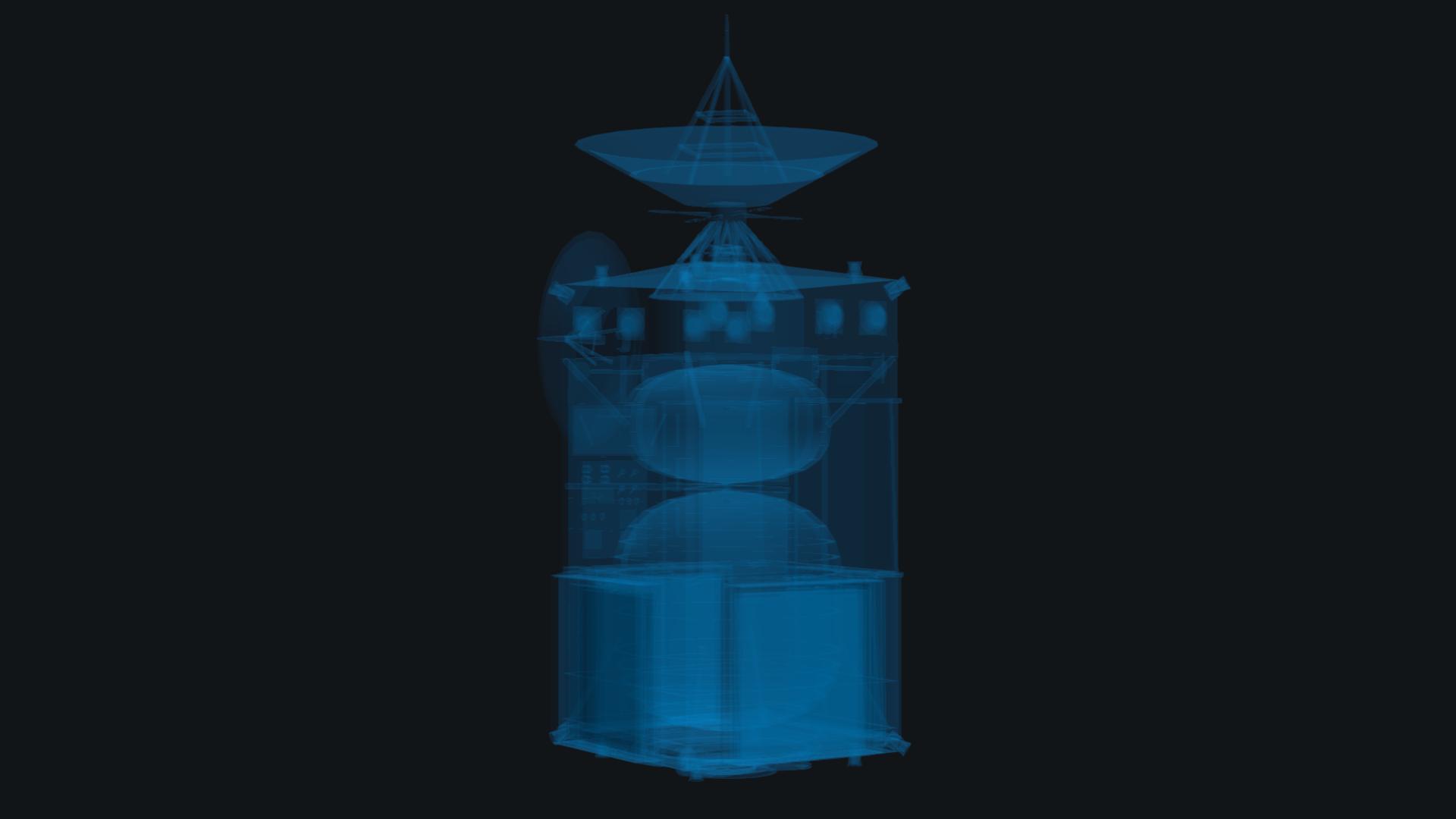 [𝗖𝗿𝗮𝗳𝘁 𝗙𝗲𝗮𝘁𝘂𝗿𝗲𝘀]
• Gyroscope
• Ion Engine
• Custom Solar Arrays
• 3 Axis Antenna Rotation
• Access Hatch (Doesn't serve much of a purpose; just unique)
[𝗔𝗰𝘁𝗶𝗼𝗻 𝗚𝗿𝗼𝘂𝗽𝘀 / 𝗦𝗹𝗶𝗱𝗲𝗿𝘀]
1) Power
2) Gyroscope
3) Ion Engine
4) Solar Bay
5) Solar Panels
6) Antenna Rotation
- Rotation (Up/Down): Slider-1
- Rotation (Left/Right): Slider-2
- Rotation (Spin): Slider-3
7) Side Antennas
8) Access Hatch
9) RCS
[𝗡𝗼𝘁𝗲𝘀]
• Power (AG 1) needs to be activated first in order for the gyroscope and engine (AG'S 2 & 3) to be activated.
-(There is a simple vizzy code that controls this. Remove if it conflicts with your craft)
---
• The solar bay needs to be opened first before you can deploy the solar panels.
- Feel free to use the solar arrays with your crafts!
GENERAL INFO
Successors

2 craft(s)

+14 bonus

Created On:

Windows

Game Version:

0.9.802.0

Price:

$3,895k

Number of Parts:

420

Dimensions:

5 m x 2 m x 2 m
PERFORMANCE
Total Delta V:

244.5km/s

Total Thrust:

500N

Engines:

1

Wet Mass:

12,220kg

Dry Mass:

9,526kg
| Stage | Engines | Delta V | Thrust | Burn | Mass |
| --- | --- | --- | --- | --- | --- |
| 1 | 1 | 244.5km/s | 500N | 62.71days | 12,220kg |
---