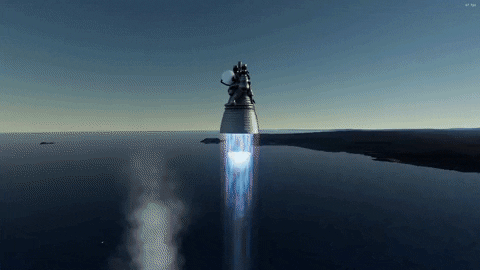 Specifications
The Rocketdyne J-2 engine is a liquid-fuel cryogenic rocket engine used by NASA on its Saturn IB and Saturn V launch vehicles. Running on cryogenic hydrogen and liquid oxygen, the J-2 produces 1,033.1 kN of trust (vacuum) at an ISP of 421s.
---
Notes
I made this J2 engine as part of my ongoing Saturn V Replica, and decided to post it.
The engine itself is under 500 parts, including a custom gimbal along with both custom sea level and vacuum plumes.
This engine replica is designed to be realistically scaled in addition to having realistic performance and mass. I put a lot of research into this project to make it as accurate as I can.
---
Attributions
Eds - Testing and other assistance
ChaoticGraviton - Gimbal
Neth - Vizzy assistance
MarioG - Creator of the original J2 engine that inspired this project.
product does not contain fuel
---