[𝗕𝗮𝘀𝗶𝗰 𝗜𝗻𝗳𝗼]
•The Astrum is back with the Astrum X; AstroAerospace's newest heavy lift launch vehicle designed to deploy hefty payloads into LDO/GDO and to other celestial orbits.
•This rocket is the successor of the Astrum IV Heavy rocket. The Astrum X is partially reusable rocket being able to safety return it's first stage back to Droo.
---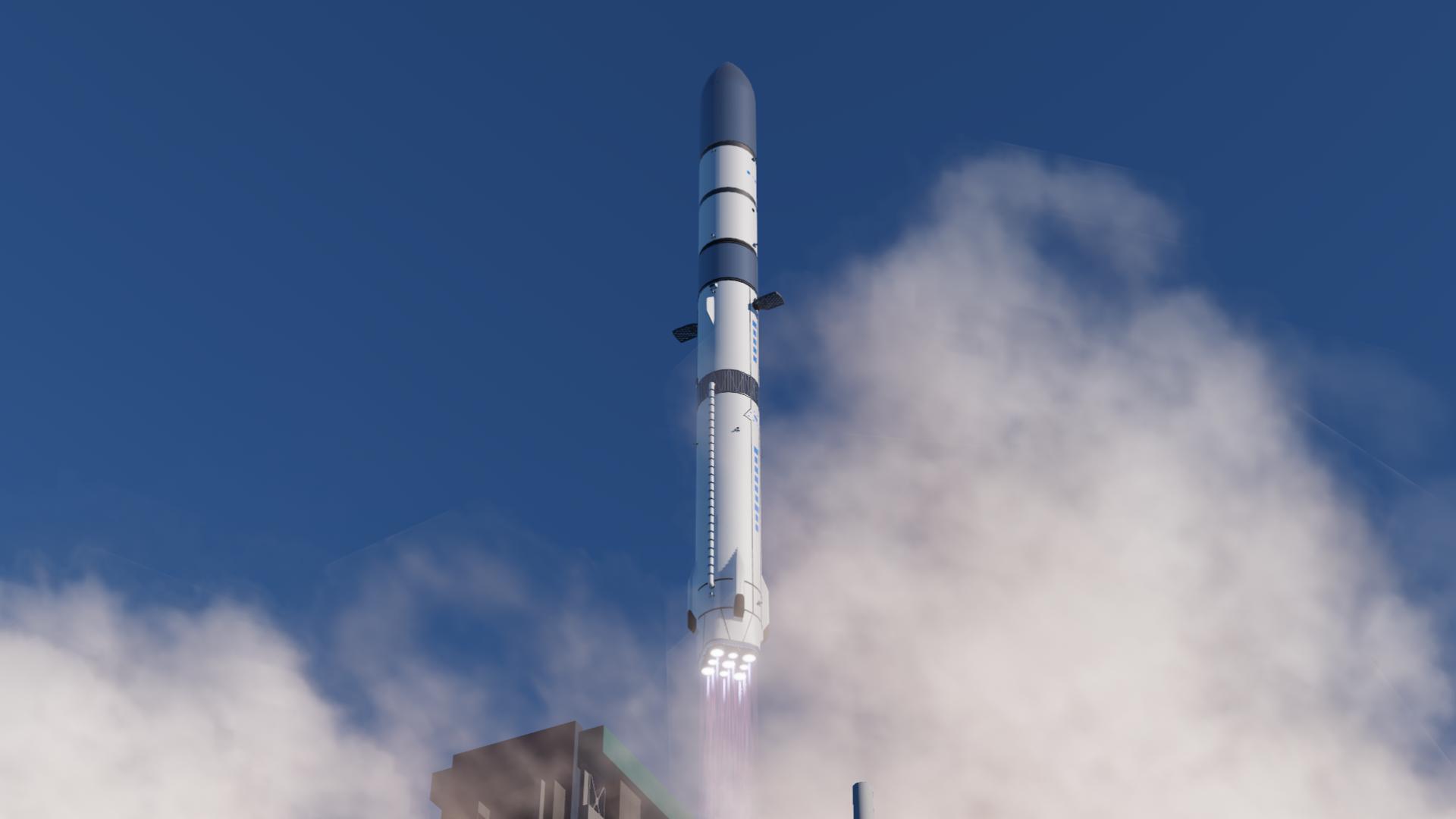 ---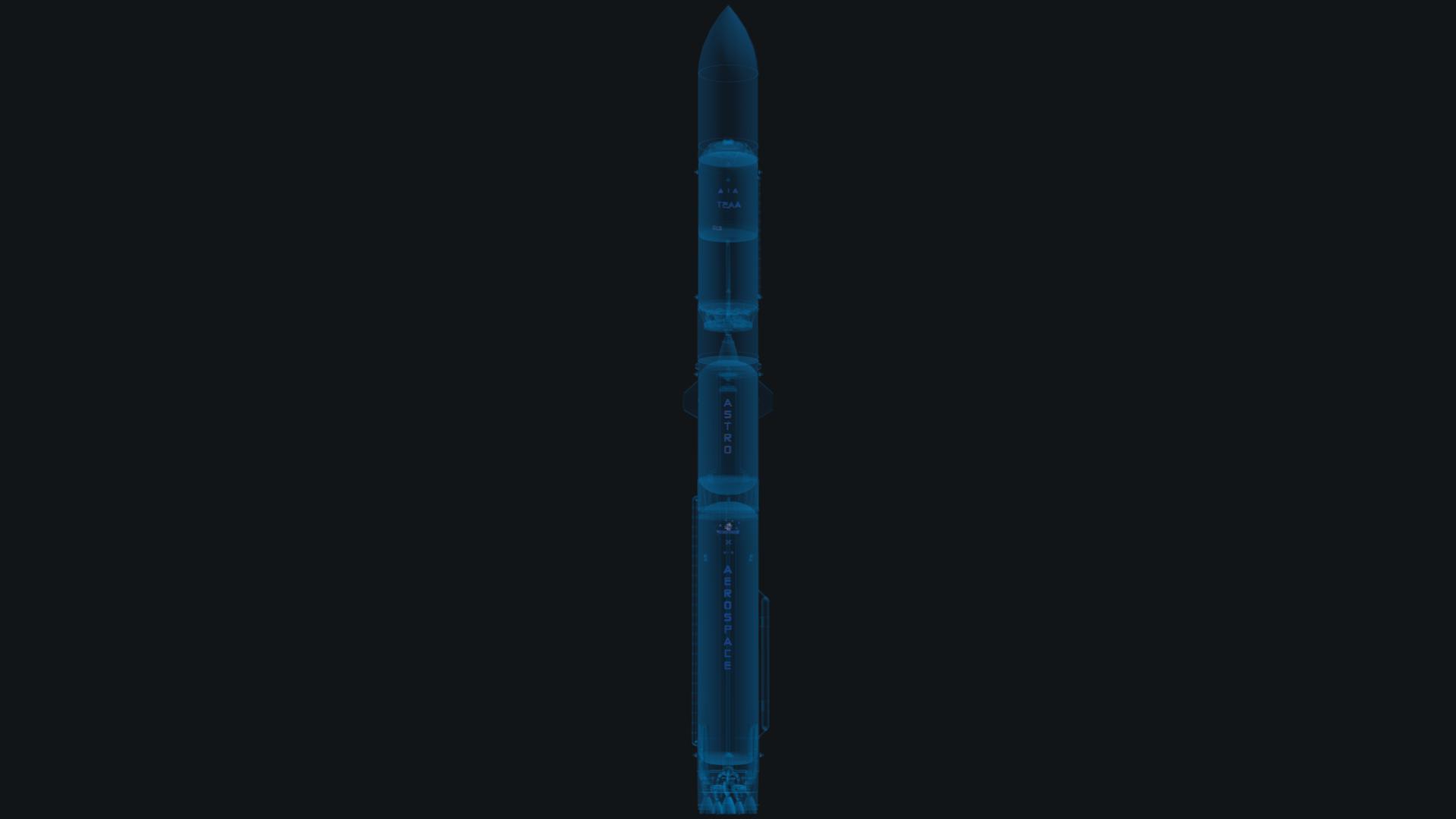 ---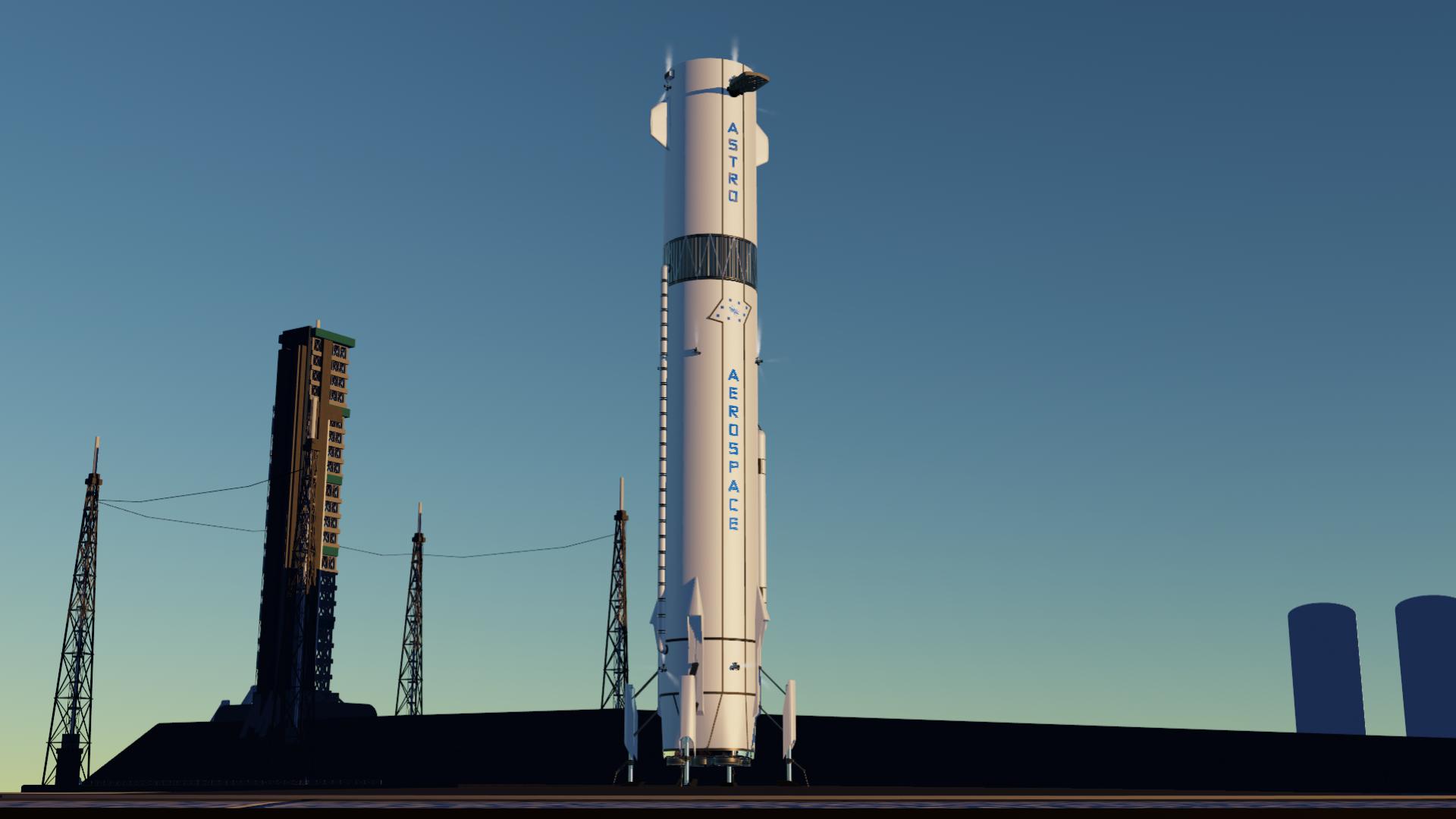 ---
[𝗣𝗮𝘆𝗹𝗼𝗮𝗱 𝗖𝗮𝗽𝗮𝗰𝗶𝘁𝘆]
•𝗧𝗼 𝗟𝗗𝗢/𝗚𝗗𝗢/𝗠𝗮𝗿𝘀/𝗟𝘂𝗻𝗮: 75,000 - 80,000+𝗞𝗚
•𝗧𝗼 𝗦𝗲𝗿𝗴𝗲𝗮𝗮/𝗧𝘆𝗱𝗼𝘀/𝗨𝗿𝗮𝗱𝗼𝘀: 55,000 - 70,000𝗞𝗚
•𝖣𝖾𝗉𝖾𝗇𝖽𝗂𝗇𝗀 𝗈𝗇 𝗒𝗈𝗎𝗋 𝗉𝗅𝖺𝗇𝖾𝗍𝖺𝗋𝗒 𝗌𝗒𝗌𝗍𝖾𝗆, gravity pitches, and maneuver nodes, estimated 𝗉𝖺𝗒𝗅𝗈𝖺𝖽 𝖼𝖺𝗉𝗂𝖼𝗂𝗍𝗂𝖾𝗌 𝗆𝖺𝗒 𝖻𝖾 𝖽𝗂𝖿𝖿𝖾𝗋𝖾𝗇𝗍 𝗍𝗁𝖺𝗇 𝗌𝗍𝖺𝗍𝖾𝖽 𝖺𝖻𝗈𝗏𝖾.
---
[𝗔𝗰𝘁𝗶𝗼𝗻 𝗚𝗿𝗼𝘂𝗽𝘀 / 𝗦𝗹𝗶𝗱𝗲𝗿𝘀]
(𝗙𝗶𝗿𝘀𝘁 𝗦𝘁𝗮𝗴𝗲):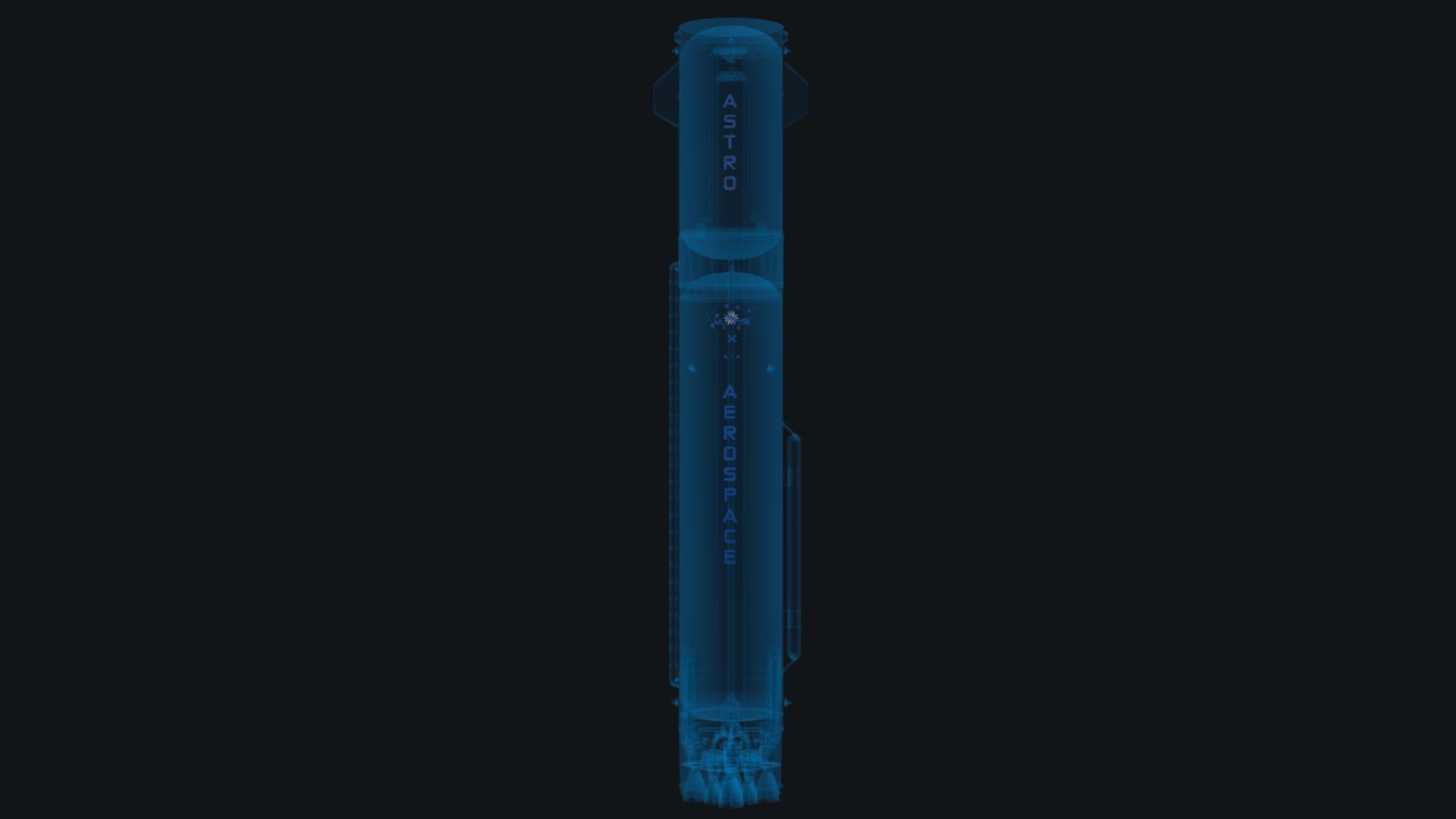 1 - Engines (Gimbal)
2 - Engines (Fixed)
5 - Control Fins
- (Slider-1)
6 - Emergency Chutes
8 - Landing Legs
10 - RCS
(𝗦𝗲𝗰𝗼𝗻𝗱 𝗦𝘁𝗮𝗴𝗲):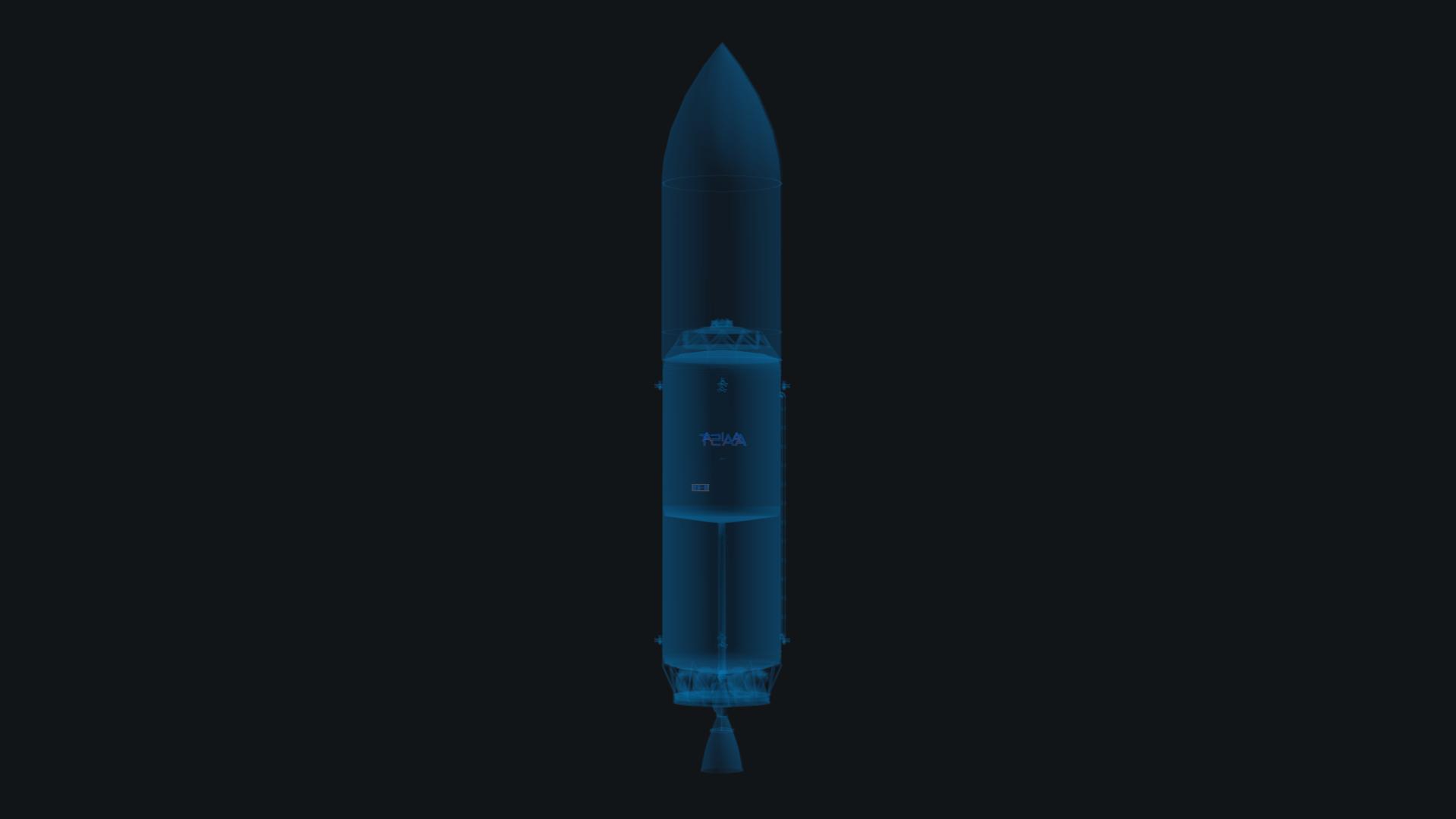 3 - STG 2 Engine (Gimbal)
4 - STG 2 Engines (Fixed)
10 - RCS
11 - Cargo Disconnecter
- (Click 2x to disconnect)
---
[𝗡𝗼𝘁𝗲]
•To add your payload make sure it is only connected to docking port on the second stage. Other than the port itself, some part connections will be turned off to make it easier for you.
•This rocket is not optimized for RSS planetary systems and will require tweaking of fuel amounts.
GENERAL INFO
Created On:

Windows

Game Version:

1.1.108.2

Price:

$92,044k

Number of Parts:

1000

Dimensions:

81 m x 9 m x 12 m
PERFORMANCE
Total Delta V:

6.8km/s

Total Thrust:

25.9MN

Engines:

32

Wet Mass:

1.21E+6kg

Dry Mass:

1.5E+5kg
| Stage | Engines | Delta V | Thrust | Burn | Mass |
| --- | --- | --- | --- | --- | --- |
| 1 | 27 | 6.8km/s | 20.2MN | 3.9m | 1.21E+6kg |
| 3 | 0 | 0m/s | 0N | 0s | 9.65E+5kg |
---