[𝗕𝗮𝘀𝗶𝗰 𝗜𝗻𝗳𝗼]
The Evo-1 Block-2A is a medium lift launch vehicle designed to deploy satellites into LEO/GEO and to other celestial orbits. The second stage is now reusable at the cost of payload capacity and reusability of the first stage's interstage.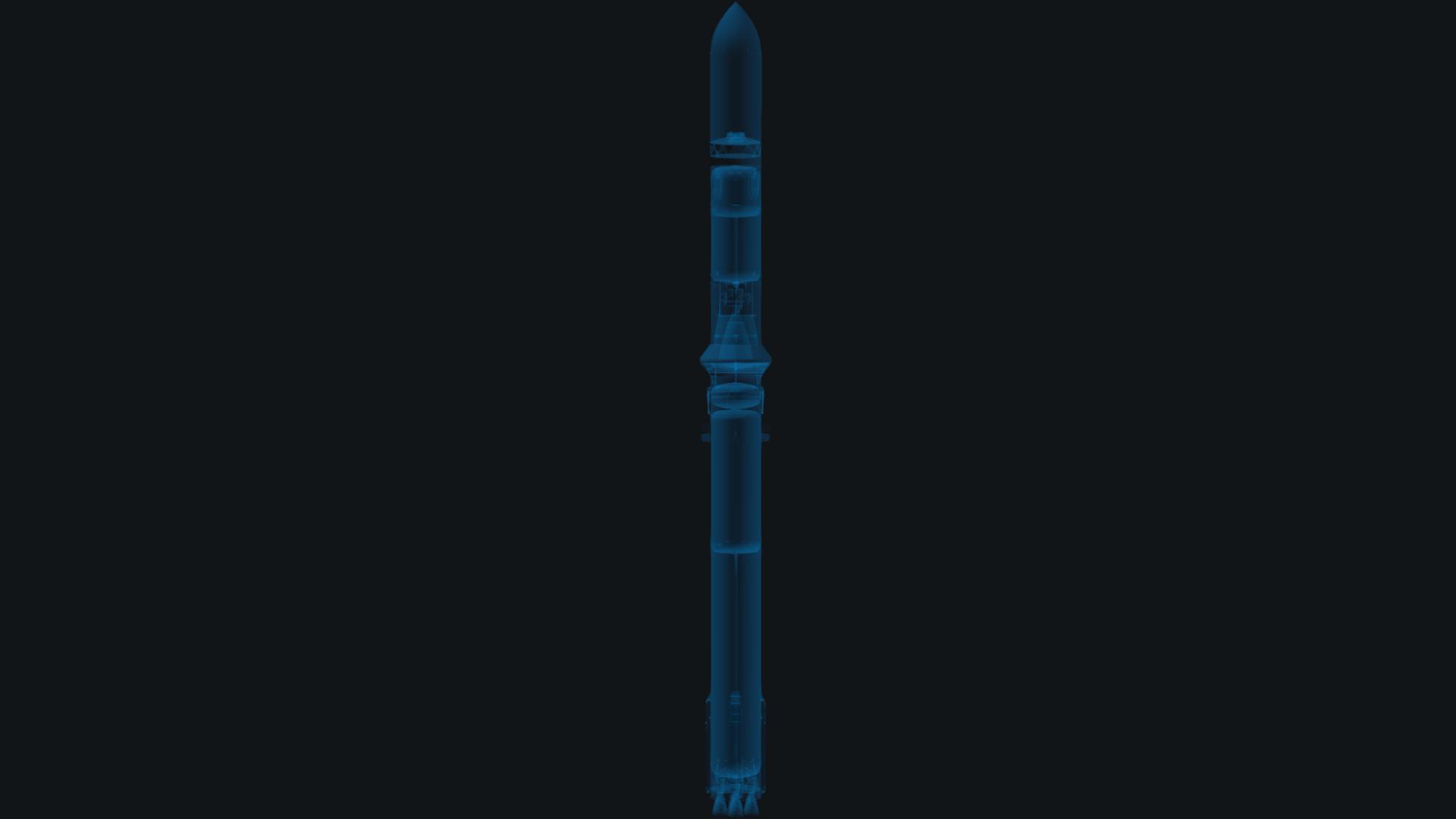 The Block-2 has made major improvements over the Block-1 which will be listed below:
[𝗕𝗹𝗼𝗰𝗸-2 𝗖𝗵𝗮𝗻𝗴𝗲𝗹𝗼𝗴]
(𝗙𝗶𝗿𝘀𝘁 𝗦𝘁𝗮𝗴𝗲):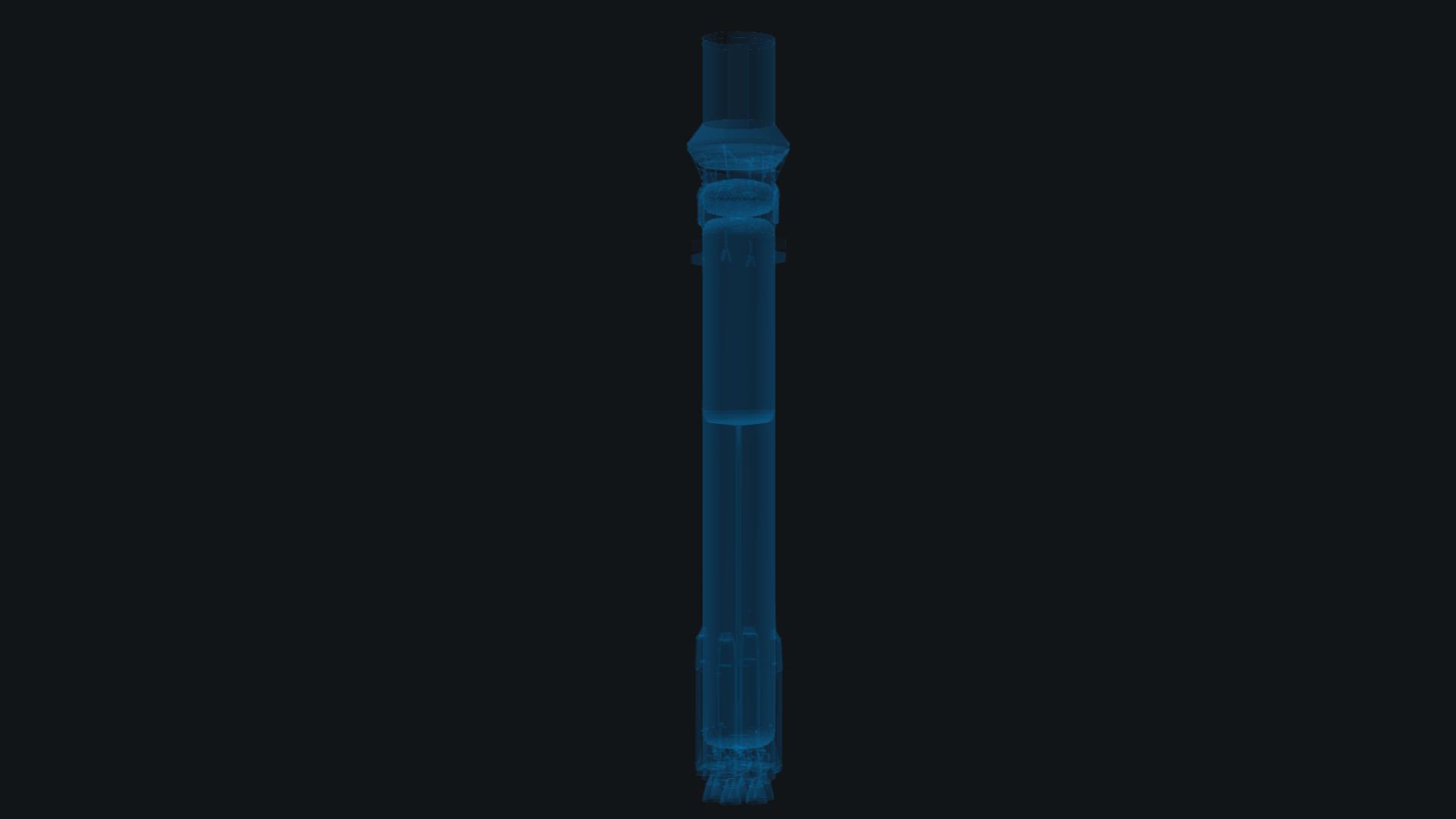 • Larger Landing Legs
• 12 Small Fixed Fins
• New Interstage Design
(𝗦𝗲𝗰𝗼𝗻𝗱 𝗦𝘁𝗮𝗴𝗲):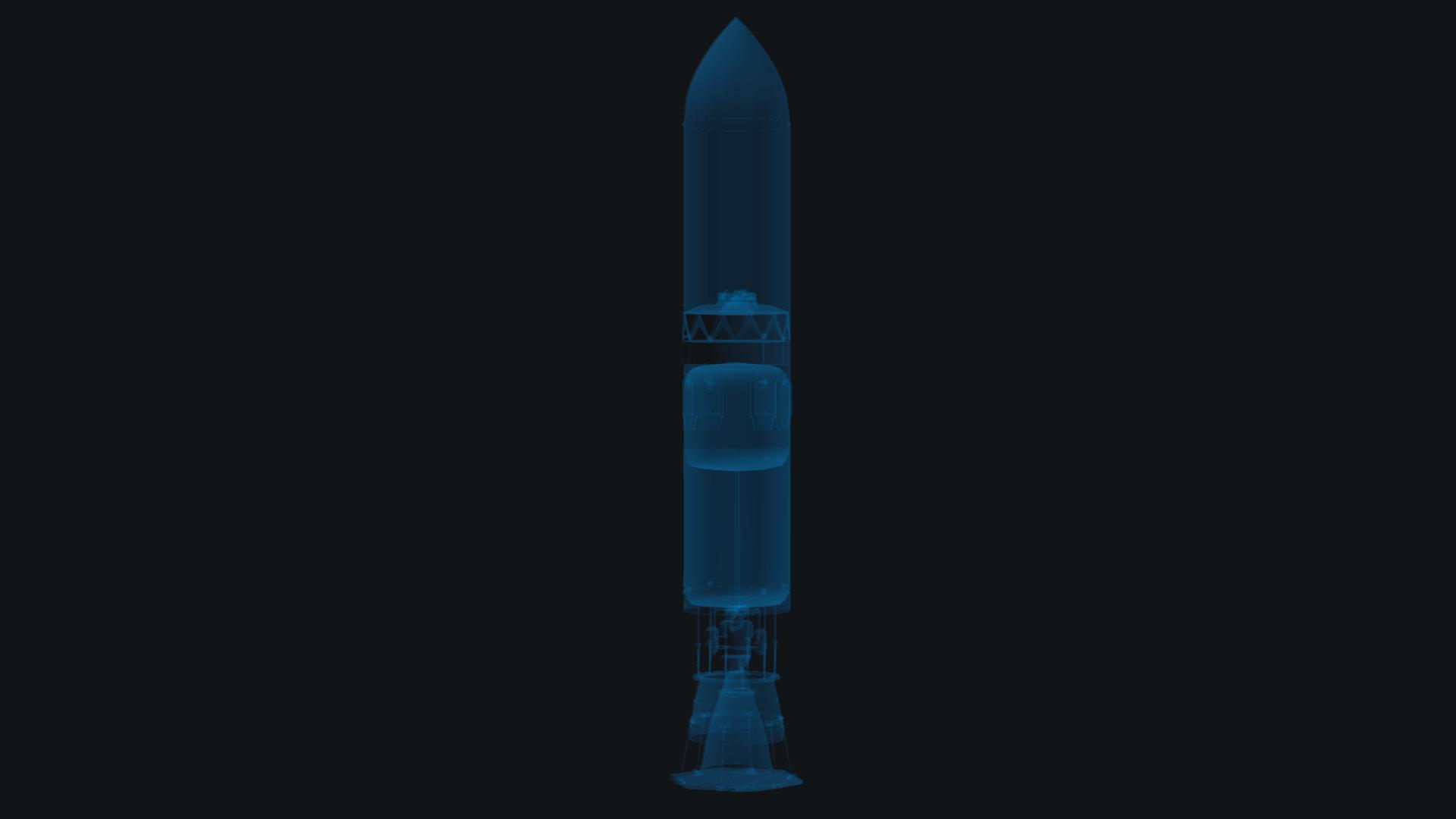 • Engine Nozzle Extender
• Retractable Heat shield
• 4 Grid Fins
• Parachute
• Upgraded Docking Port
• Upgraded Fairing Design
𝗧𝗶𝗽: The second stage can also be used a tug for small-medium sized satellites
---
𝗣𝗮𝘆𝗹𝗼𝗮𝗱 𝗖𝗮𝗽𝗮𝗰𝗶𝘁𝘆
•𝗧𝗼 𝗟𝗘𝗢/𝗚𝗘𝗢: 17,500-20,000+kg
•𝗧𝗼 𝗟𝘂𝗻𝗮𝗿 𝗢𝗿𝗯𝗶𝘁: 16,000-20,000kg
•𝗧𝗼 𝗠𝗮𝗿𝘁𝗶𝗮𝗻 𝗢𝗿𝗯𝗶𝘁: 3,000-13,000kg
---
[𝗟𝗮𝘂𝗻𝗰𝗵 / 𝗦𝘁𝗮𝗴𝗶𝗻𝗴 𝗜𝗻𝗳𝗼]
- Activate stage 1 / AG 1-3
- Set throttle to 100%
- APX 2 seconds after throttle, set Slider-1 to 100% and activate stage 2
- Run through the rest of the stages.
[𝗟𝗮𝗻𝗱𝗶𝗻𝗴 / 𝗥𝗲𝗲𝗻𝘁𝗿𝘆 𝗧𝗶𝗽𝘀 ]
(𝗙𝗶𝗿𝘀𝘁 𝗦𝘁𝗮𝗴𝗲):
• When landing, it's suggested that you have both AG's 1 and 2 activated, AG 3 if needed, during your initial landing burn then switch to your singular landing engine.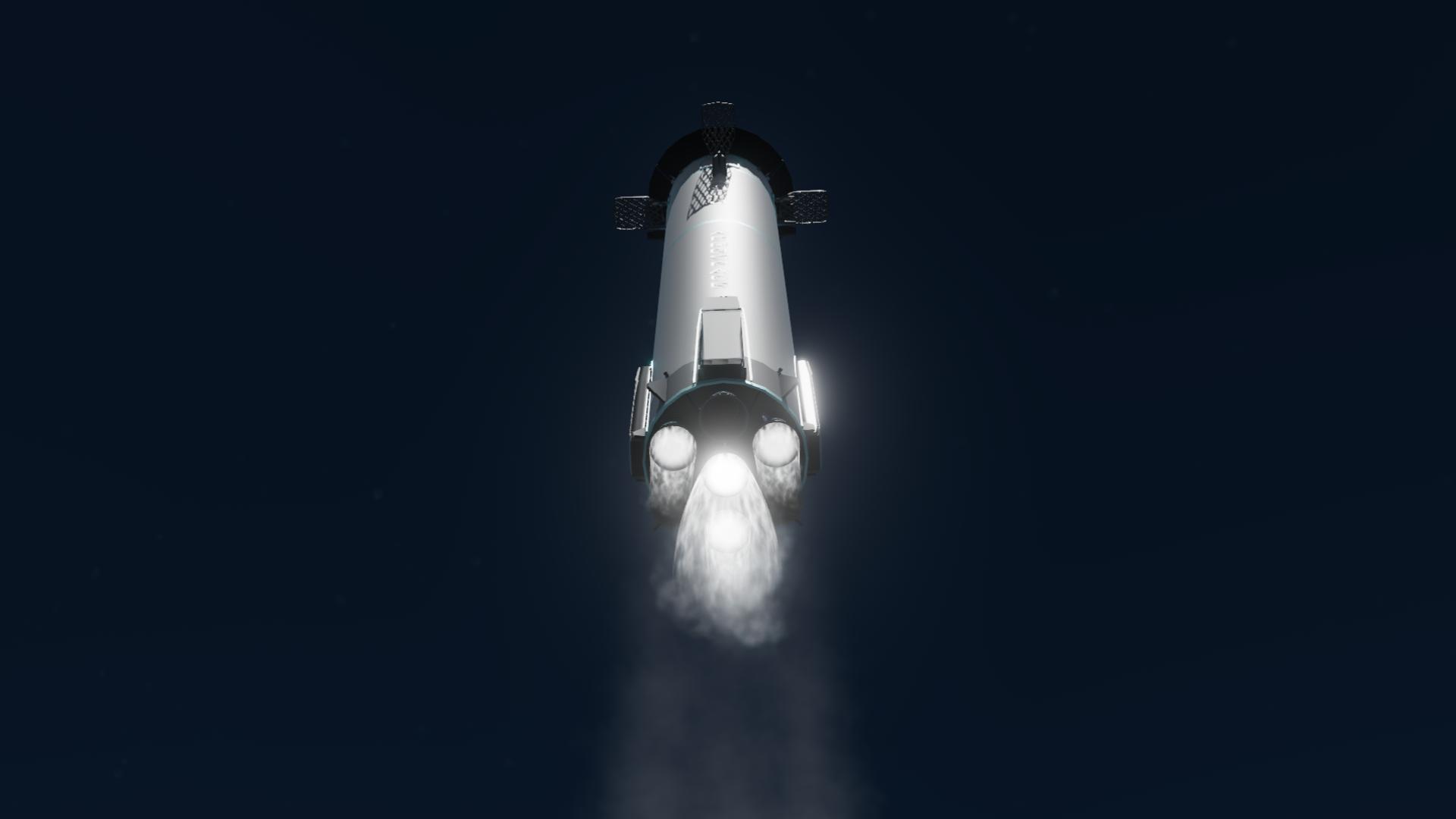 (𝗦𝗲𝗰𝗼𝗻𝗱 𝗦𝘁𝗮𝗴𝗲):
•When reentering the second stage make sure RCS is activated.
•Activate the parachute (AG 8) anywhere between 8,000 to 6,500 meters or the craft will loose stability.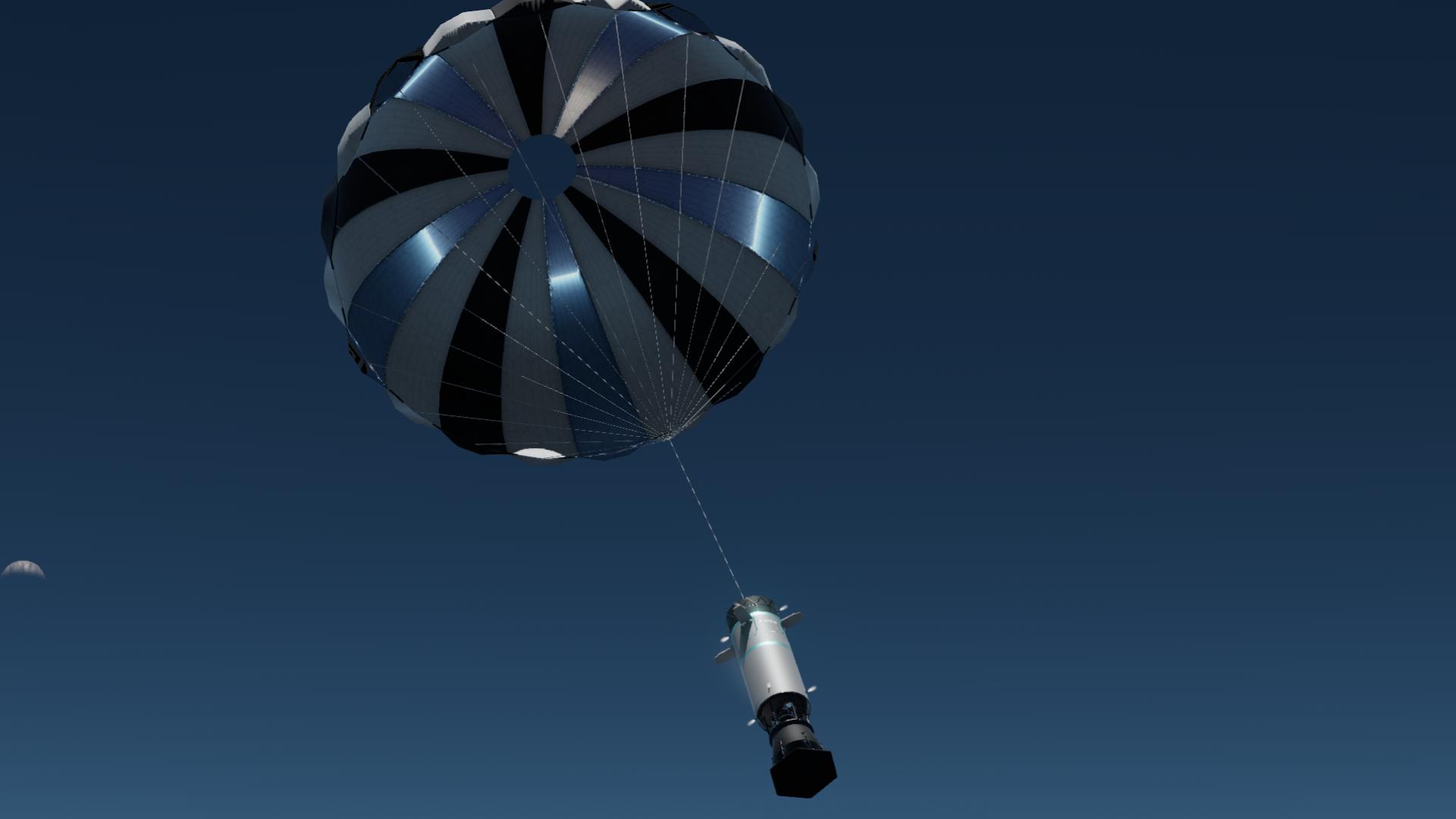 [𝗔𝗰𝘁𝗶𝗼𝗻 𝗚𝗿𝗼𝘂𝗽𝘀 / 𝗦𝗹𝗶𝗱𝗲𝗿𝘀]
1 - CNTR/LND Engine
2 - Engine Set 1
3 - Engine Set 2
4 - Second Stage Engine
5 - Heat Shield
- Must have activated before AG 4
6 - Grid Fins
- (Slider-1)
7 - Landing Gear
8 - Parachute
9 - Cargo Disconnector
- (Click 2x to Disconnect Cargo)
10 - RCS
[𝗡𝗼𝘁𝗲]
•𝖣𝖾𝗉𝖾𝗇𝖽𝗂𝗇𝗀 𝗈𝗇 𝗒𝗈𝗎𝗋 𝗉𝗅𝖺𝗇𝖾𝗍𝖺𝗋𝗒 𝗌𝗒𝗌𝗍𝖾𝗆, gravity pitches, and maneuver nodes, 𝗉𝖺𝗒𝗅𝗈𝖺𝖽 𝖼𝖺𝗉𝗂𝖼𝗂𝗍𝗂𝖾𝗌 𝗆𝖺𝗒 𝖻𝖾 𝖽𝗂𝖿𝖿𝖾𝗋𝖾𝗇𝗍 𝗍𝗁𝖺𝗇 𝗌𝗍𝖺𝗍𝖾𝖽 𝖺𝖻𝗈𝗏𝖾.
•There is a simple vizzy code that will block you from activating the engine (AG 4) unitl the heat shield (AG 5) is activated. If this for some reason causes problems for you, deleting it won't cause any harm.
•If there are any craft problems / suggestions feel free to leave them in the comments.
---
GENERAL INFO
Successors

5 craft(s)

Created On:

Windows

Game Version:

0.9.802.0

Price:

$18,344k

Number of Parts:

752

Dimensions:

49 m x 19 m x 19 m
PERFORMANCE
Total Delta V:

1.6km/s

Total Thrust:

3.3MN

Engines:

8

Wet Mass:

2.96E+5kg

Dry Mass:

1.37E+5kg
| Stage | Engines | Delta V | Thrust | Burn | Mass |
| --- | --- | --- | --- | --- | --- |
| 1 | 7 | 1.6km/s | 2.4MN | 2.7m | 2.96E+5kg |
---