[𝖡𝖺𝗌𝗂𝖼 𝖨𝗇𝖿𝗈]
𝖳𝗁𝗂𝗌 𝗂𝗌 𝗍𝗁𝖾 𝖷𝖫 𝗏𝖺𝗋𝗂𝖺𝗇𝗍 𝗈𝖿 𝗆𝗒 𝖢𝗋𝖾𝗐𝖾𝖽 𝖠𝖳𝖵 𝗏2 𝖽𝖾𝗌𝗂𝗀𝗇𝖾𝖽 𝖿𝗈𝗋 𝗀𝗋𝗈𝗎𝗇𝖽 𝖾𝗑𝗉𝗅𝗈𝗋𝖺𝗍𝗂𝗈𝗇, 𝖼𝗈𝗆𝗆𝗎𝗇𝗂𝖼𝖺𝗍𝗂𝗈𝗇𝗌, 𝖺𝗌𝗍𝗋𝗈𝗇𝖺𝗎𝗍 𝗍𝗋𝖺𝗇𝗌𝗉𝗈𝗋𝗍𝖺𝗍𝗂𝗈𝗇 𝖺𝗇𝖽 𝗌𝗁𝗈𝗋𝗍 𝗍𝖾𝗋𝗆 𝗁𝖺𝖻𝗂𝗍𝖺𝗍𝗂𝗈𝗇 𝗈𝗇/𝗈𝖿𝖿 𝗐𝗈𝗋𝗅𝖽.
[𝖠𝖻𝗈𝗎𝗍 𝖳𝗁𝗂𝗌 𝖢𝗋𝖺𝖿𝗍]
𝖳𝗁𝗂𝗌 𝗏𝖾𝗁𝗂𝖼𝗅𝖾 𝗂𝗌 𝗈𝗋𝗂𝗀𝗂𝗇𝖺𝗅𝗅𝗒 𝖻𝖺𝗌𝖾𝖽 𝗈𝖿𝖿 𝗆𝗒 𝖿𝗂𝗋𝗌𝗍 𝖢𝗋𝖾𝗐𝖾𝖽 𝖢𝖺𝗉𝗌𝗎𝗅𝖾 𝖺𝗇𝖽 𝗂𝗌 𝖺𝗇 𝗎𝗉𝗀𝗋𝖺𝖽𝖾𝖽 𝗏𝖾𝗋𝗌𝗂𝗈𝗇 𝗈𝖿 𝗆𝗒 𝖢𝗋𝖾𝗐𝖾𝖽 𝖠𝖳𝖵 𝖺𝗇𝖽 𝖼𝖺𝗇 𝗌𝖾𝖺𝗍 𝗎𝗉 𝗍𝗈 29 𝖣𝗋𝗈𝗈𝗇𝖺𝗎𝗍𝗌 𝖺𝗇𝖽 𝗁𝗈𝗎𝗌𝖾 𝗎𝗉 𝗍𝗈 16. 𝖳𝗁𝖾 𝖼𝗋𝖺𝖿𝗍 𝖼𝖺𝗇 𝗁𝖺𝗇𝖽𝗅𝖾 𝗂𝗇𝖼𝗅𝗂𝗇𝖾𝗌 𝗎𝗉 55° 𝗂𝖿 12-16𝖶𝖣 𝗂𝗌 𝖺𝖼𝗍𝗂𝗏𝖺𝗍𝖾𝖽.
I did 𝗆𝗒 best to optimize 𝗍𝗁𝖾 𝖼𝖾𝗇𝗍𝖾𝗋 𝗂𝖿 𝗆𝖺𝗌𝗌 𝖺𝗌 𝗐𝖾𝗅𝗅 𝖺𝗌 the suspension 𝖻𝗎𝗍 𝗂𝗍𝗌 𝗇𝗈𝗍 100% 𝗉𝖾𝗋𝖿𝖾𝖼𝗍 𝗂𝗇 𝗆𝗒 𝖾𝗒𝖾𝗌 𝖺𝗍 𝗅𝖾𝖺𝗌𝗍.
If you prefer a stiffer suspension and or the wheels to be nit as floppy then you can tinker with the shocks as well as the hinge rotators located near the wheels.
There a𝗋𝖾 9 per wheel but actions are mirrored
[𝘐𝘯𝘵𝘦𝘳𝘪𝘰𝘳]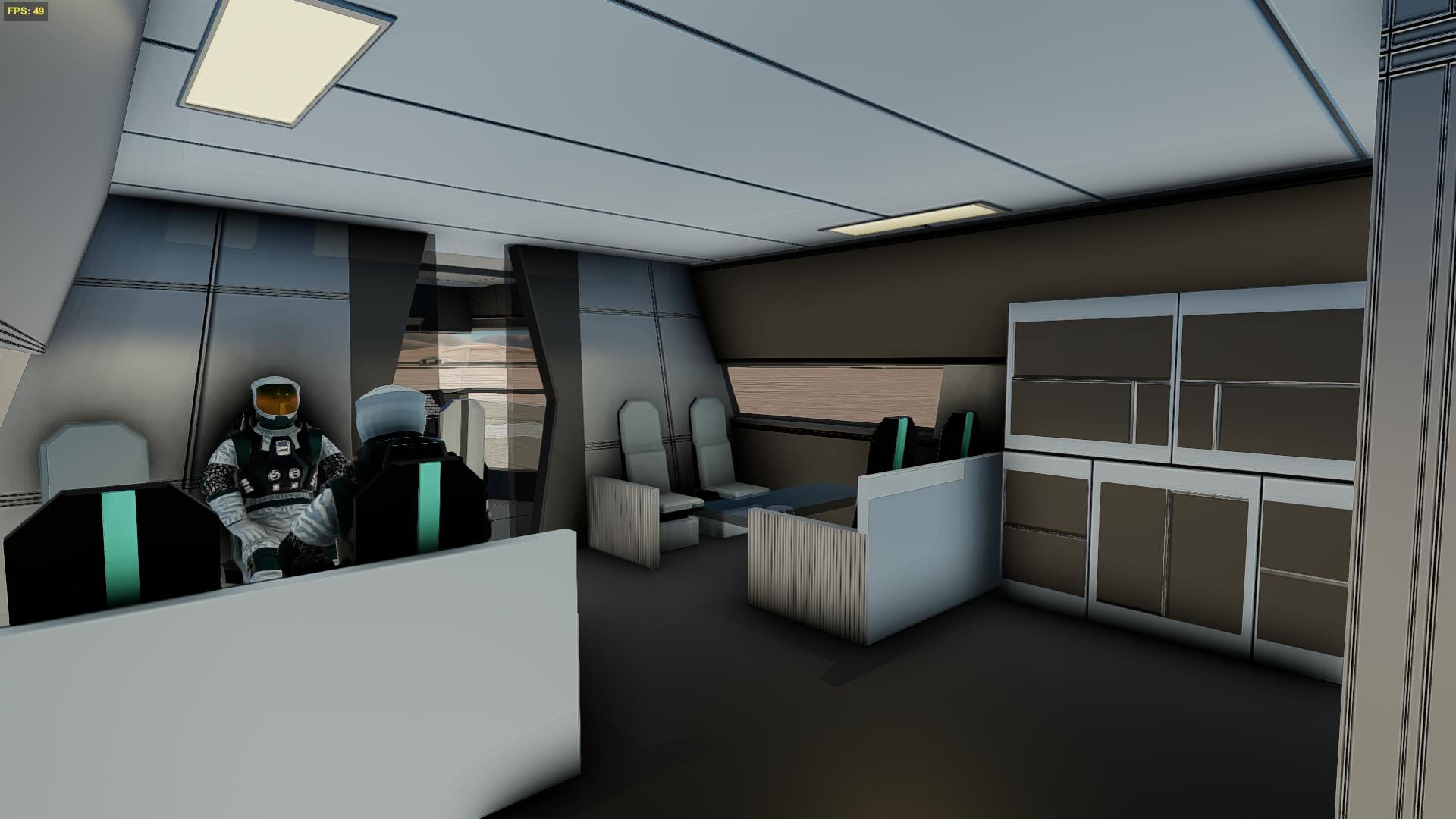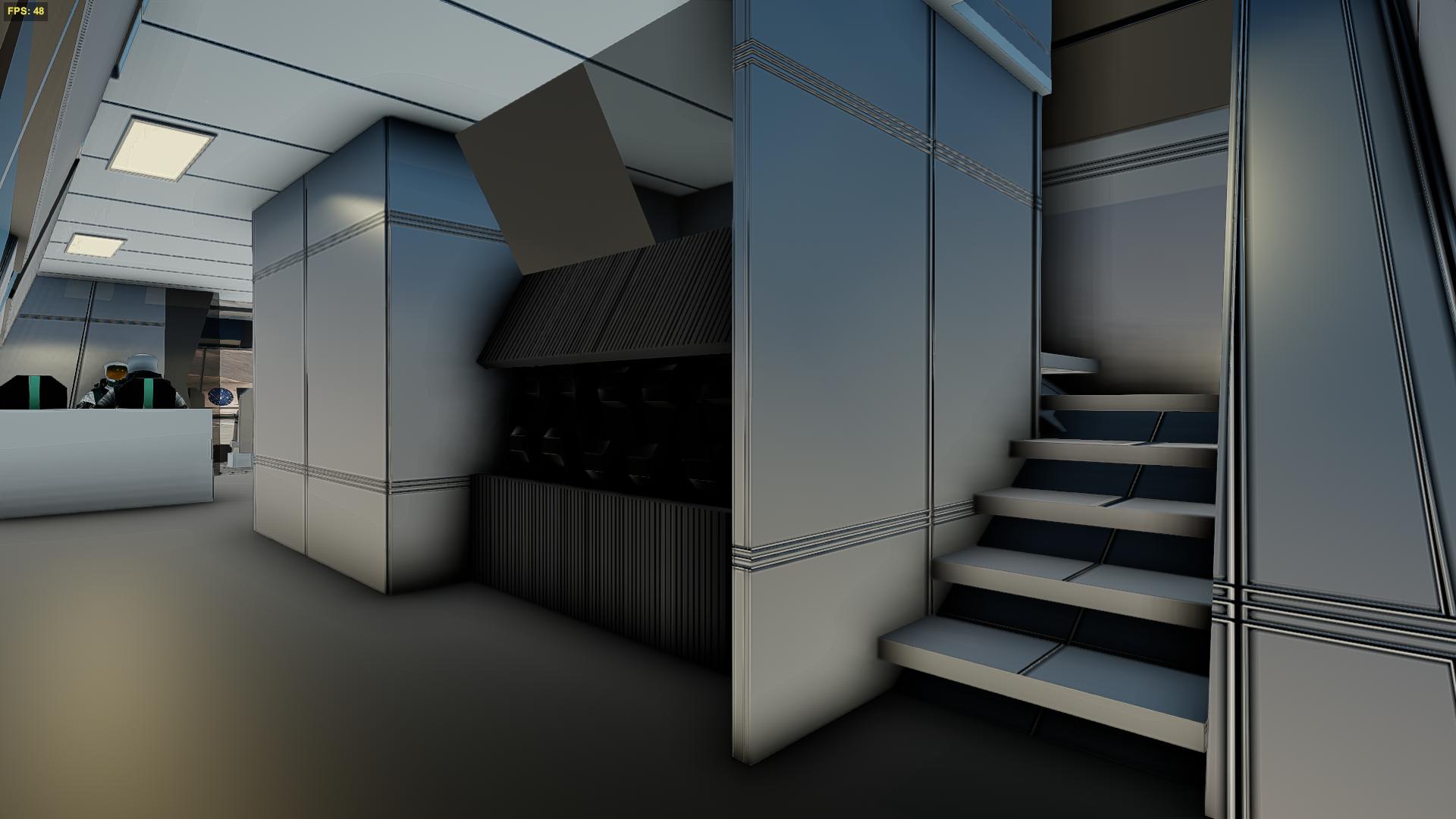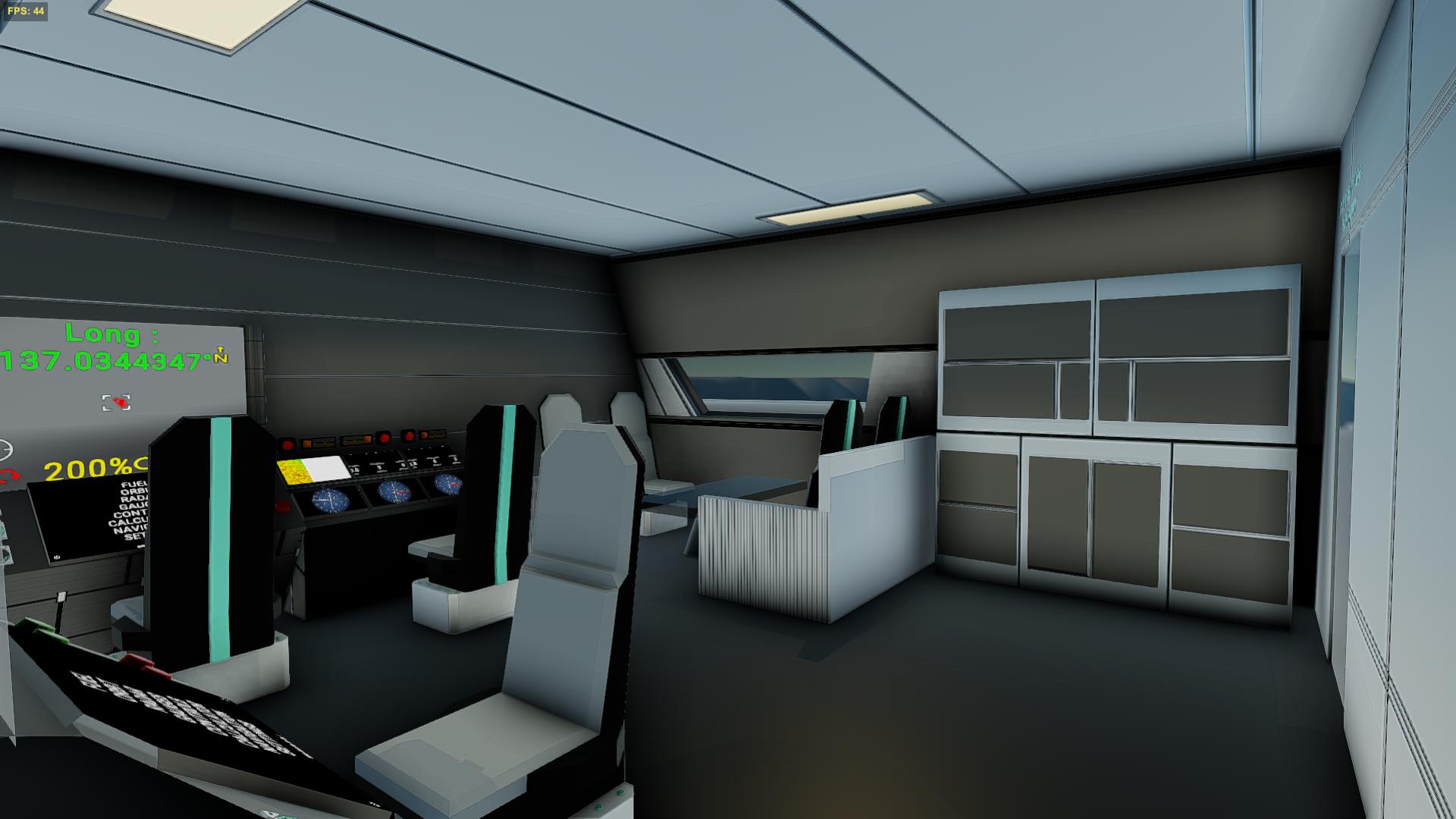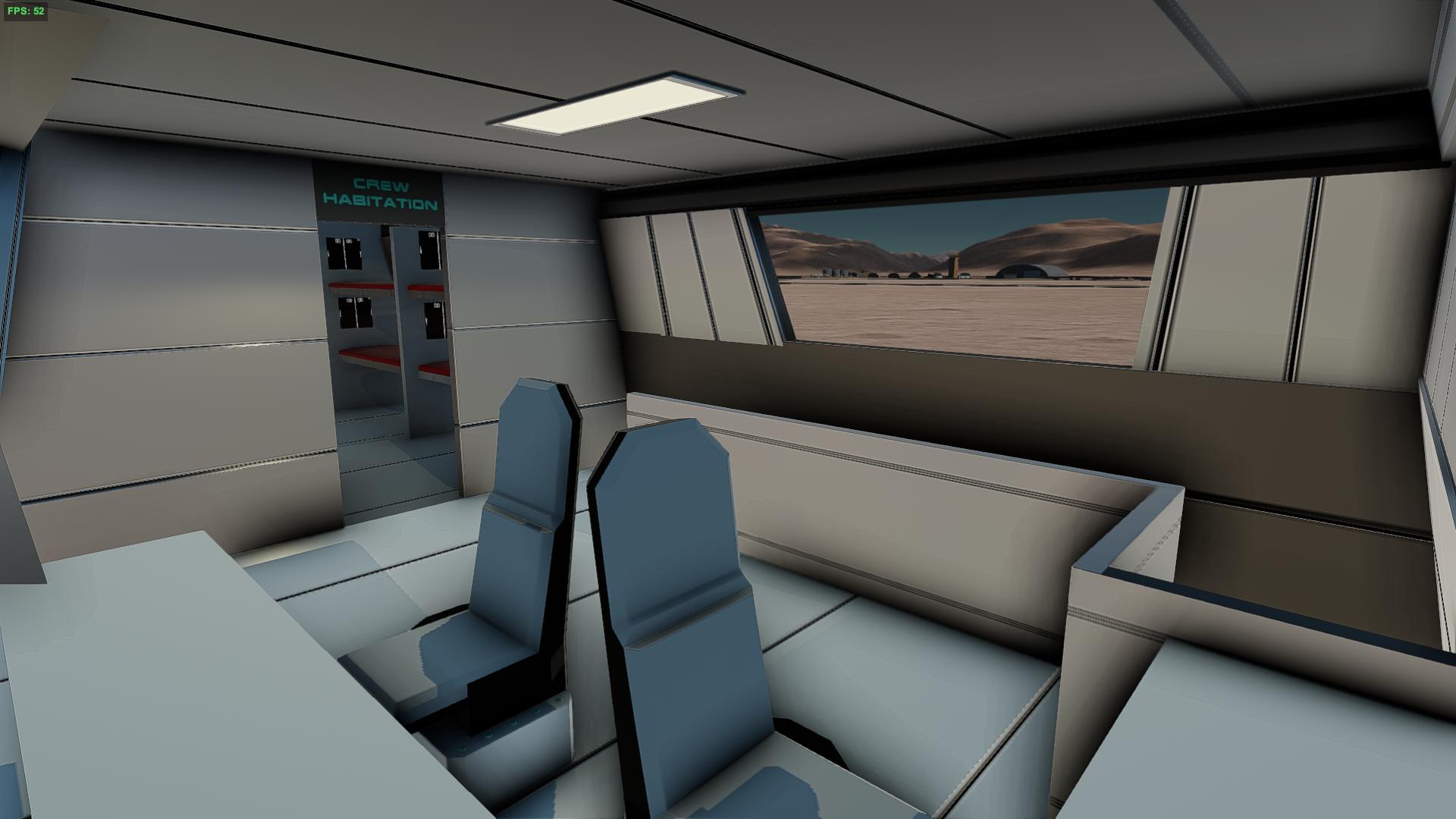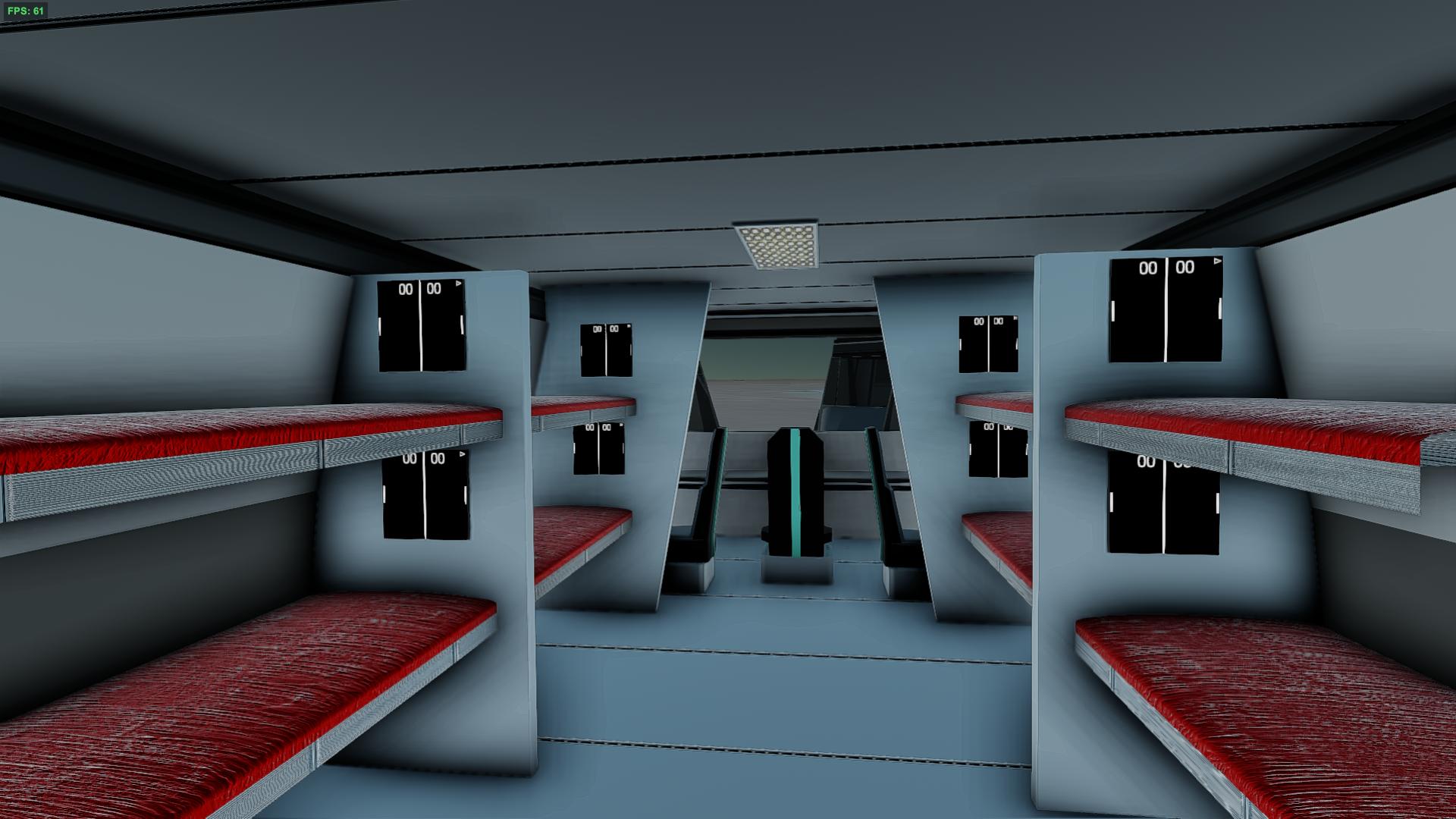 [Action Groups and Sliders]
1: 𝖶𝗁𝖾𝖾𝗅𝗌 (6𝖶𝖣)
2: 12𝖶𝖣
3: 16𝖶𝖣
4: 𝖧𝖾𝖺𝖽 𝖫𝗂𝗀𝗁𝗍𝗌
5: 𝖧𝗂𝗀𝗁 𝖡𝖾𝖺𝗆𝗌
6: 𝖳𝖺𝗂𝗅 𝖫𝗂𝗀𝗁𝗍𝗌
7: 𝖳𝖺𝗂𝗅 𝖫𝗂𝗀𝗁𝗍𝗌 (𝖳𝗋𝖺𝗂𝗅𝖾𝗋)
8: 𝖫𝗂𝗀𝗁𝗍𝗌 (𝖠𝖳𝖵)
9: 𝖱𝗈𝗏𝖾𝗋 𝖱𝖺𝗆𝗉
10: 𝖢𝗈𝖼𝗄𝗉𝗂𝗍
11: 𝖢𝗈𝗆𝗆𝗌/𝖠𝖫𝖲 (𝖠𝖳𝖵)
12: 𝖧𝖺𝖻 𝖣𝗈𝗈𝗋 (𝖠𝖳𝖵)
13: 𝖫𝗂𝗀𝗁𝗍𝗌 (𝖳𝗋𝖺𝗂𝗅𝖾𝗋)
14: 𝖳𝗋𝖺𝗂𝗅𝖾𝗋 𝖱𝖺𝗆𝗉
15: 𝖢𝗈𝗆𝗆𝗌/𝖠𝖫𝖲 (𝖳𝗋𝖺𝗂𝗅𝖾𝗋)
16: 𝖧𝖺𝖻 𝖣𝗈𝗈𝗋 (𝖳𝗋𝖺𝗂𝗅𝖾𝗋)
17: 𝖳𝗋𝖺𝗂𝗅𝖾𝗋 𝖣𝖾𝗍𝖺𝖼𝗁𝗆𝖾𝗇𝗍
𝖱𝖾𝖼𝗈𝗆𝗆𝖾𝗇𝖽𝖾𝖽 𝖯𝗁𝗒𝗌𝗂𝖼𝗌 𝖲𝖾𝗍𝗍𝗂𝗇𝗀𝗌:
𝖴𝗉𝖽𝖺𝗍𝖾 𝖥𝗋𝖾𝗊𝗎𝖾𝗇𝖼𝗒: 𝖧𝗂𝗀𝗁-𝖴𝗅𝗍𝗋𝖺
𝖱𝖺𝗀-𝖣𝗈𝗅𝗅 𝖯𝗁𝗒𝗌𝗂𝖼𝗌: 𝖧𝗂𝗀𝗁-𝖴𝗅𝗍𝗋𝖺

---