C-10A Candour
The Candour is a strategic airlift cargo plane, designed to airlift cargo between distant airfields which are hard to get to by water borne or ground borne units.
The C-10 is very suitable able for hauling your vehicles in game to your other bases, the Candour also features a fully functional walk-able interior, cargo ramp, additional four seats, a ground refueling port (a 20cm diameter docking port for refueling) on the starboard side and a cargo hold control area at the rear.
Cockpit design came from a reverse engineered C-3B Convoy
---
Features:-
Fully automatic landing lights.
Navigation and strobe lights.
Interior lights.
Spoilers.
Walk-able interior.
Dual function ramp for aerial dropping and ground loading of equipment.
Automatic flaps for landing.
Four seats for cargo securing crew.
Rear end ramp control section near cargo door.
Center Of Mass marking in the cargo hold.
20cm diamater ground refueling port (right side)
3 out of the four sets of landing gear have turning capability for shorter turn radius.


---
Specifications:-
Max Ceiling: 12km empty | 9.25km fully loaded.
Max Range: 3434km (1854nm) empty | 2222km (1200nm) fully loaded.
Cruise Speed: Mach 0.60-0.69.
Max Supported Cargo Weight: 30000kg.
Fuel Capacity: 30000kg.
Max Takeoff Weight:107000kg.
Max Landing Weight: 107000kg @ 3km landing roll | 76000kg @ 1Km landing roll.
Cargo Hold Dimensions: 14mx3.3mx3.3m [L/W/H].
---
Optimum Control Tips:-
Landing Speed: 80-100m/s
At Landing Roll: apply full brakes and full throttle for reversing and minimizing the landing roll.
PID Auto Pilot: Optimum climb angle 10-15°
Max Cruise Efficiency: After takeoff set 15° PID pitch angle then at 12km ASL set to 10° for maximum range.
---
Snowy Mountain Base Tip:-
Max Takeoff Weight: 86000kg max to avoid stalling after short take off.
Designed for future career mode update where you might supply your remote bases with fuel, equipment or droods.
---
Gallery:-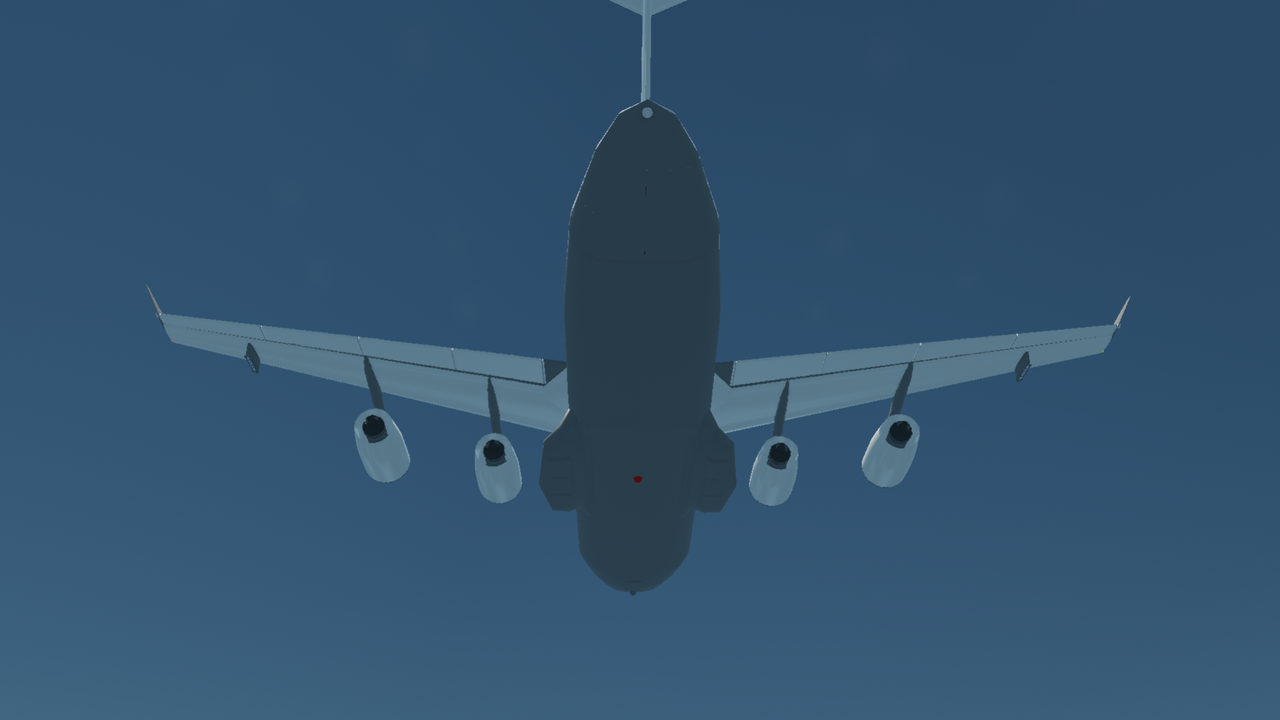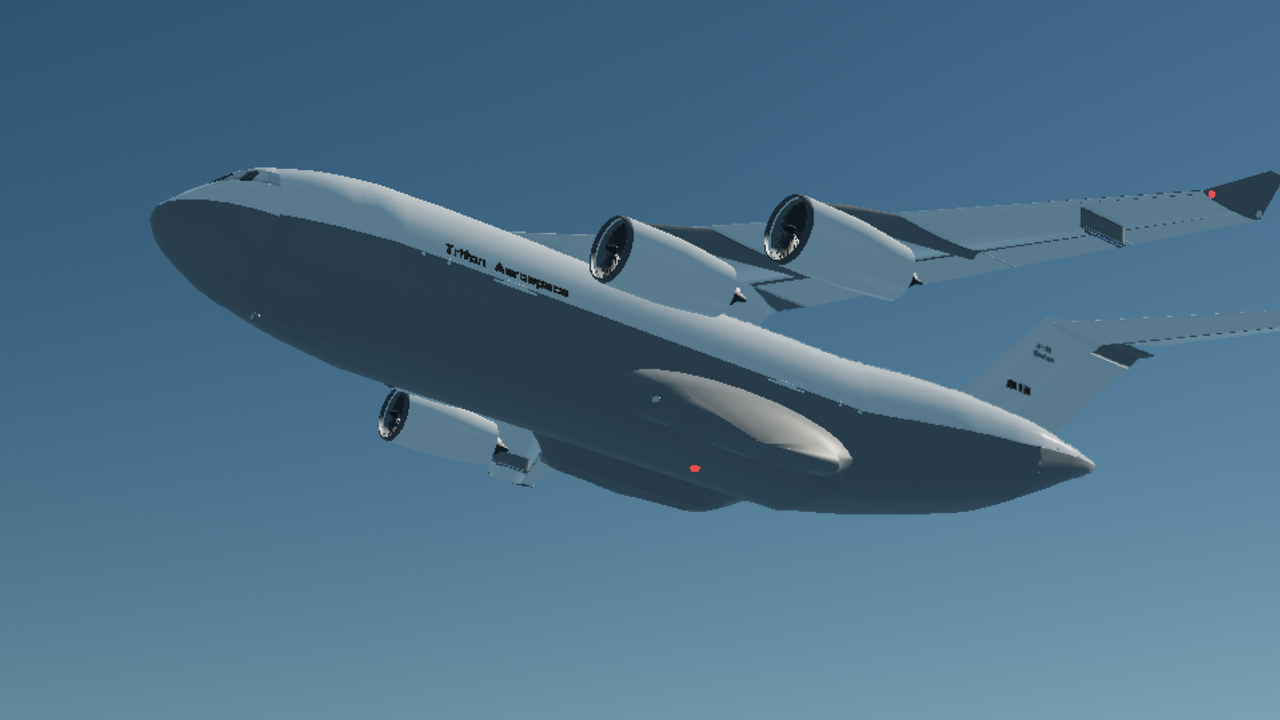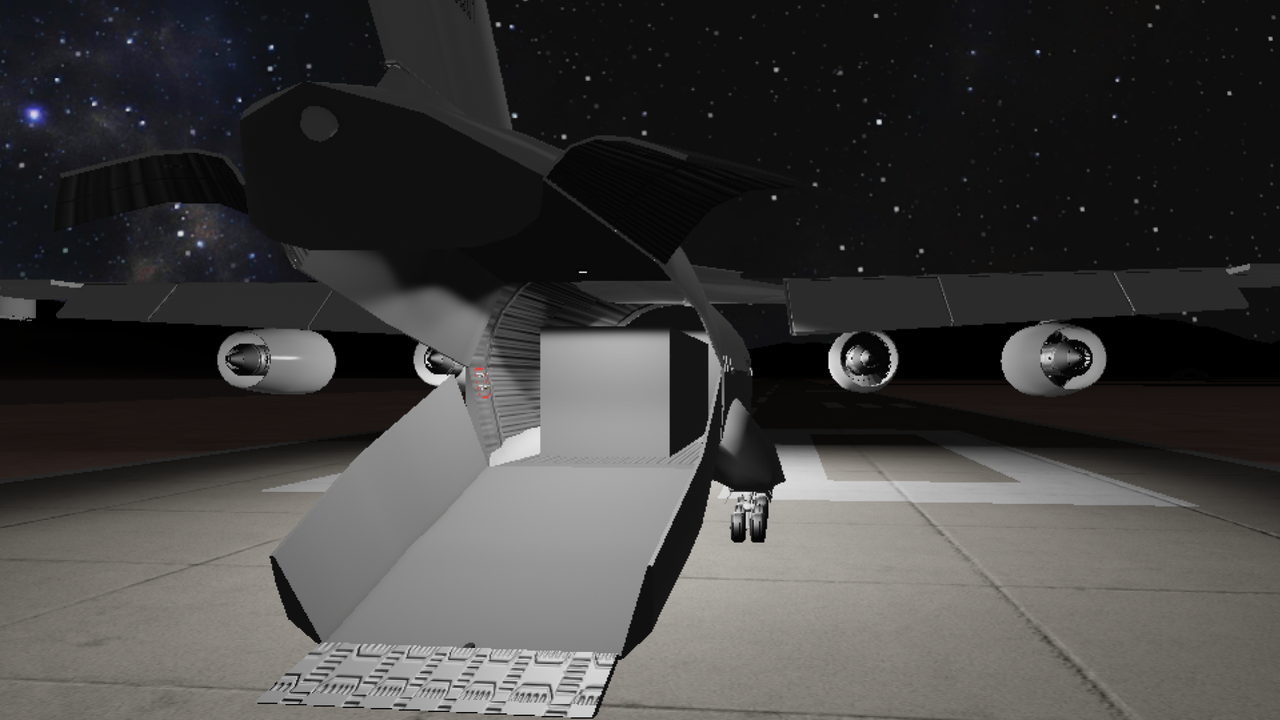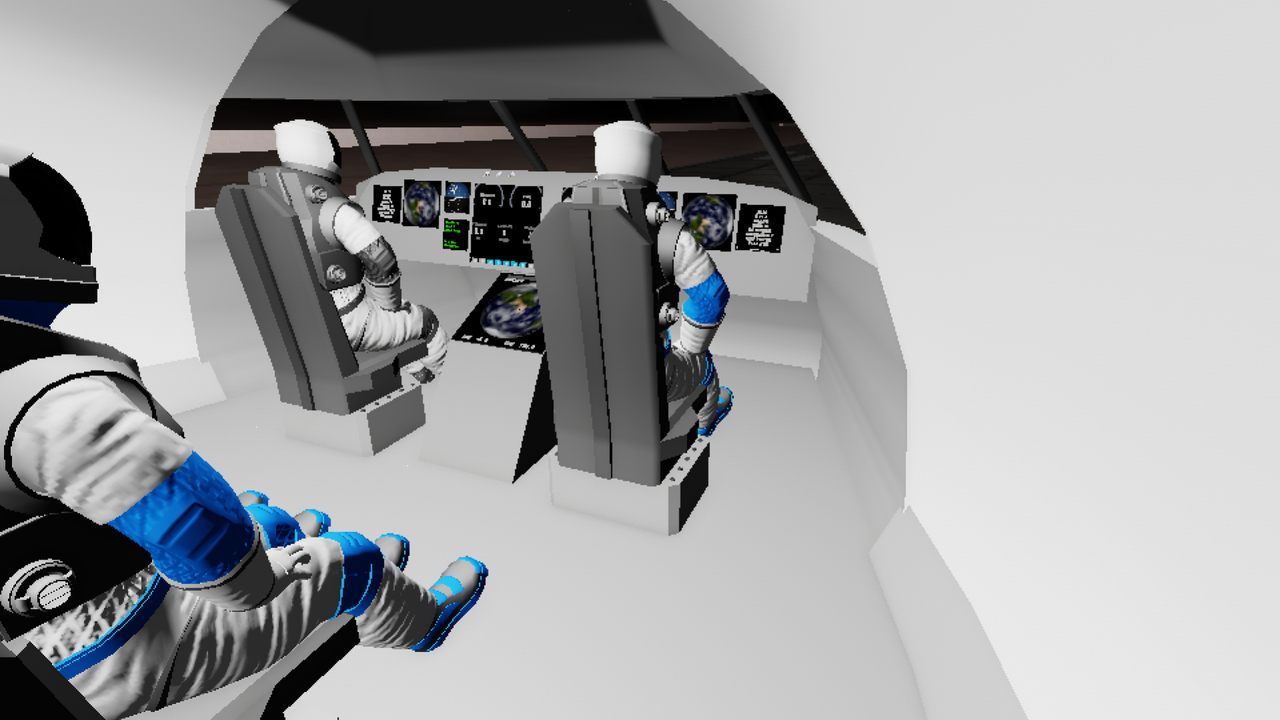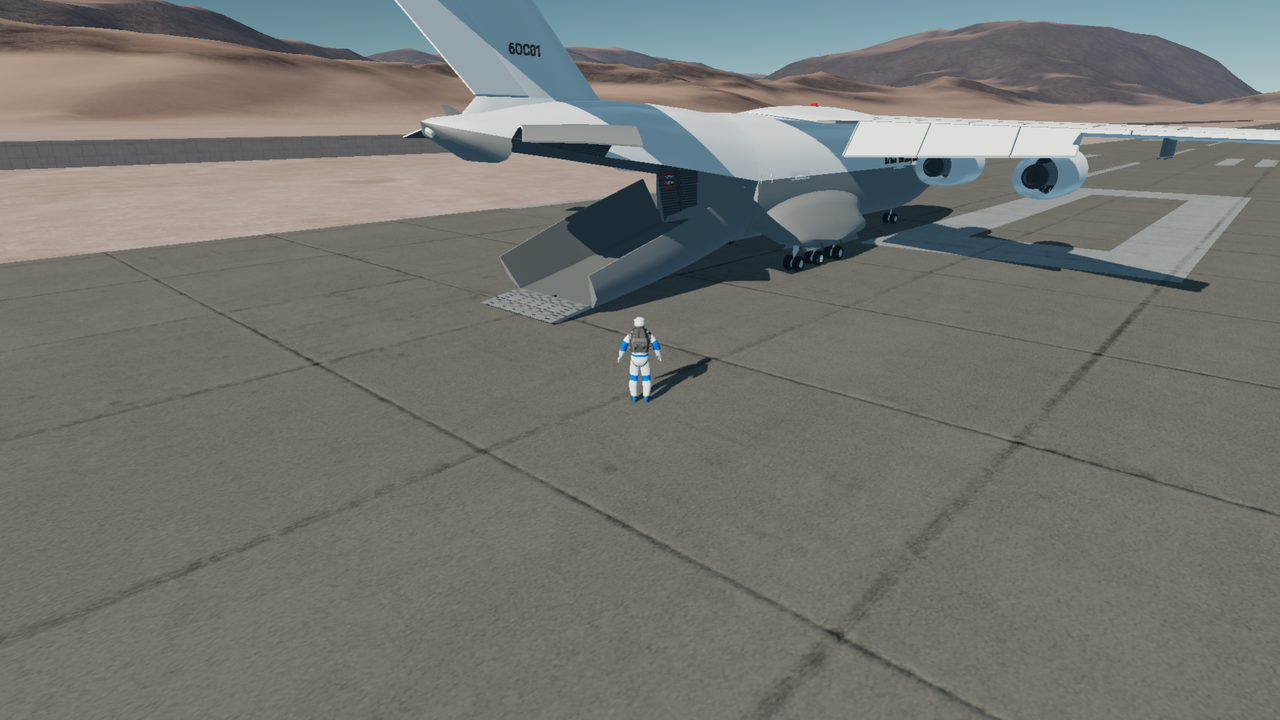 Prototype C-10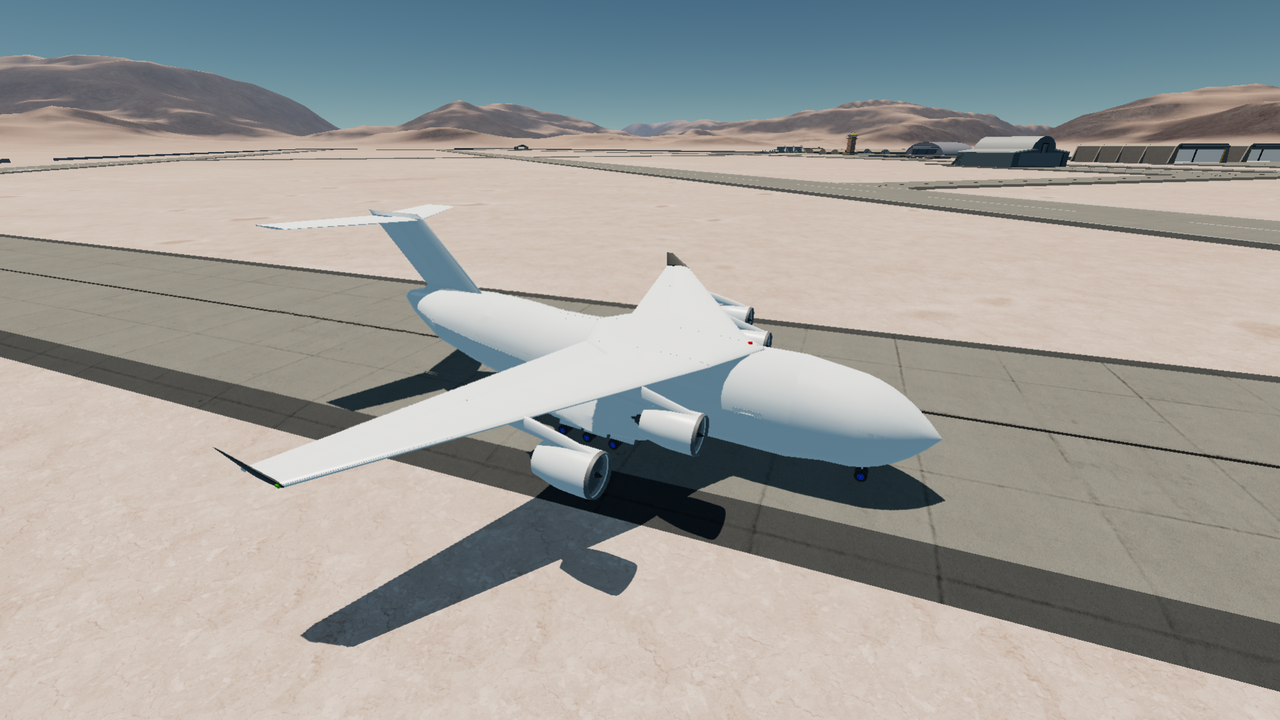 C-10 Alpha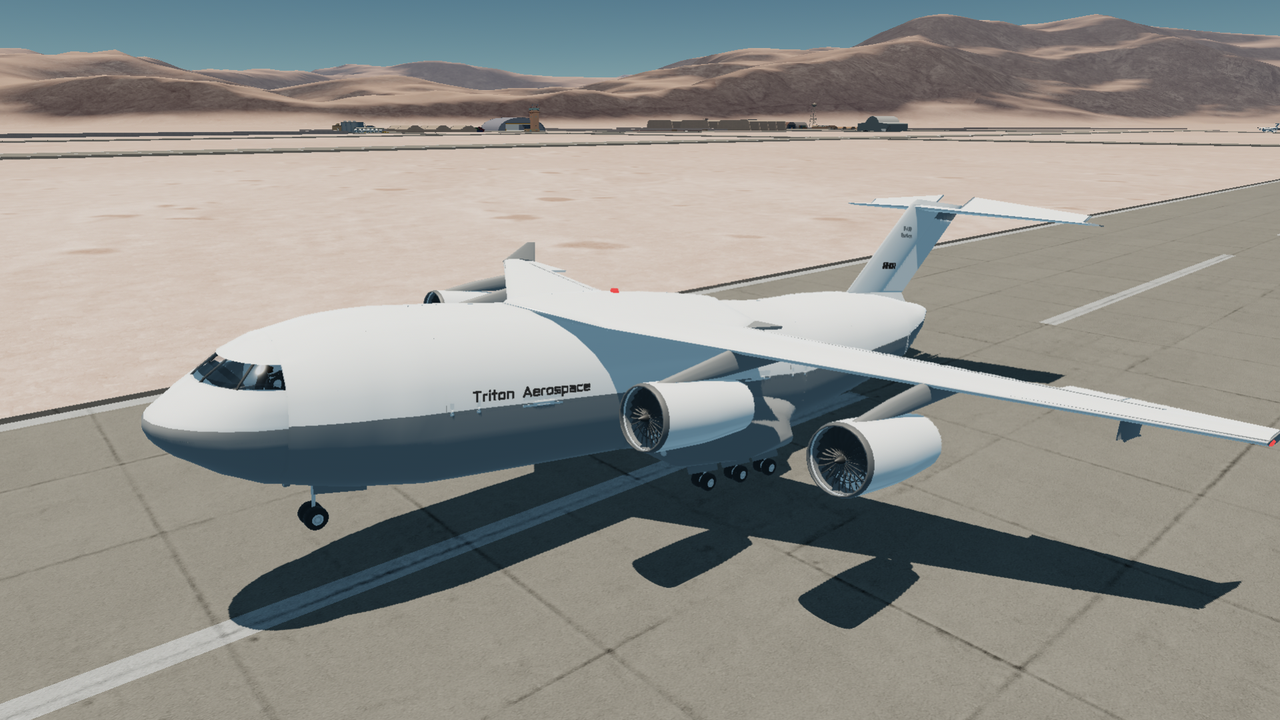 ---