[𝗕𝗮𝘀𝗶𝗰 𝗜𝗻𝗳𝗼]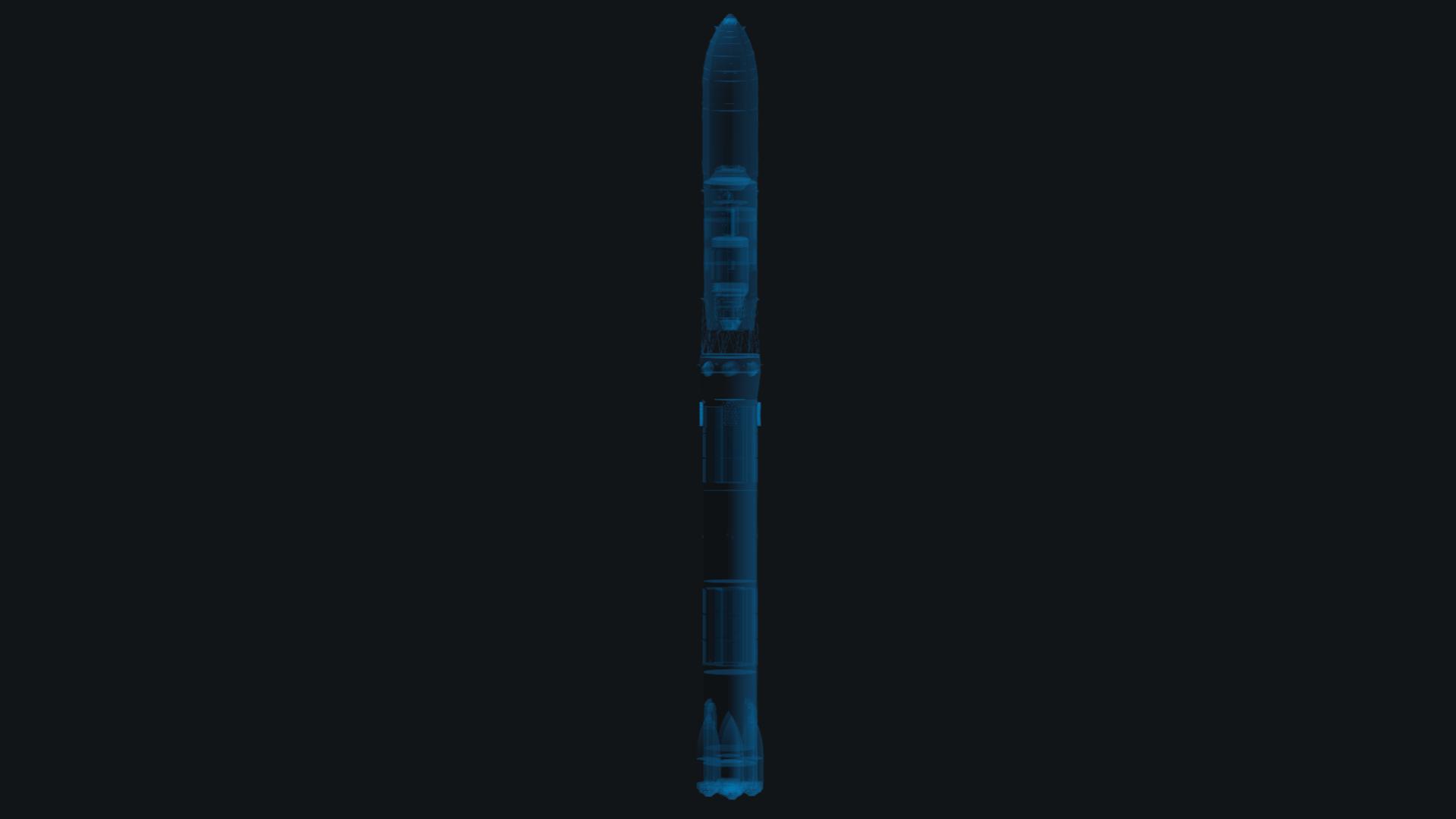 This is craft is an upgrade version of my Ion Cargo Orbiter V2 with the HC-A Reactor that I released last week.
[𝗔𝗯𝗼𝘂𝘁 𝘁𝗵𝗶𝘀 𝗰𝗿𝗮𝗳𝘁]
The first stage is fitted with 56 powerful Ion Engines to propel the second stage into orbit and has upgraded landing legs and improved gyroscope and RCS power.
The second stage is equipped with the reactor and is stored inside the stage's body. The craft is capable of taking moderate sized but heavy payloads with a max of 100 metric tons almost anywhere in the solar system.
[𝗟𝗮𝘂𝗻𝗰𝗵|𝗙𝗹𝗶𝗴𝗵𝘁 𝗜𝗻𝗳𝗼]
- Lock heading to current
- Activate action groups 1,2,4, and 10
- Launch!
Only staging required is the interstage fairings.
Use AG tab for Engines/HC-AR activation
[𝗔𝗰𝘁𝗶𝗼𝗻 𝗚𝗿𝗼𝘂𝗽𝘀|𝗦𝗹𝗶𝗱𝗲𝗿𝘀]
1: Inner Engines
2: Outer Engines
3: HC-AR Engines
4: Gyroscope
5: Grid Fins (Slider-1)
6: Stage 1 Landing Legs
7: Stage 1 Parachutes
8: Stage 2 Landing Gear
9: Stage 2Parachutes
10: RCS
11: Docking Port Extender
12: Rotate X-Axis (Slider 1)
13: Rotate Y-Axis (Slider 2)
14: Cargo Bay/Lights
15: Cargo Detacher (Click x2 to release)
[𝗡𝗼𝘁𝗲𝘀]
•Reactor thrust is increased for this craft to accommodate for the upper stage's size and mass.
•When re-entering the first and second stage for landings make sure you have your gyroscope and RCS are activated.
•Use first stage parachutes to slow down and or stabilize the booster for landings.
PERFORMANCE
Total Delta V:

55,991.8km/s

Total Thrust:

10.0MN

Engines:

101

Wet Mass:

1.67E+5kg

Dry Mass:

59,397kg
| Stage | Engines | Delta V | Thrust | Burn | Mass |
| --- | --- | --- | --- | --- | --- |
| 2 | 45 | 55,991.8km/s | 2.0MN | 28.04days | 95,766kg |
---