Su-57 - 'Felon '
Discord
Join the SRC discord!
Le Discord SR2FR!
Pre-Quick Start (Critical information)
Wait until craft stabilization is complete (the zerodown finished), and then press AG2 (manual takeoff) or AG5 (automated)
The control inputs pass through a fly by wire system based in vizzy, this means that the same inputs can result in different control surface movements based on the circumstances the plane is experiencing at that time.
While it has been optimized to a degree, there is room for improvement which I hope to bring in v2 (see the end of the craft post). Poor performance (for whatever reason) can cross a threshold where the vizzy processing is not fast enough to keep the system smooth.
If you experience this, please try the mobile version with the link at the top of the post (75% of the parts).
Quick Start
AG2 = Start Engines / Fly by wire / Thrust Vectoring
or:
AG5 = Auto take off
AG8 = Landing gear
Thrust Vectoring

Utilizing a double piston (min/max) setup, with 2 axis gimbals, it was possible to build a decently robust thrust vectoring system. It has limitations (asthetics with clipping), but it was workable with some part scaling. +/- 10 degrees in 2 axis, and is used in conjunction with all 3 major inputs.
Credits
Fly by wire code base on code by s5ehfr9
You can reference the same code I did with his excellent Wasp demo craft
Used as a starting point for this crafts Fly By Wire vizzy code.
Many people lent their time and energy to this project. Flight testing, analysis, research, problem solving, feedback.. all that and more, and without it, it simply wouldnt have been possible.
In particular:
MarioG
Fyre
Nico
Nota
Mod
Pedro
Forwind
Bluefire
Please visit their profile pages and give them a follow!
Skins: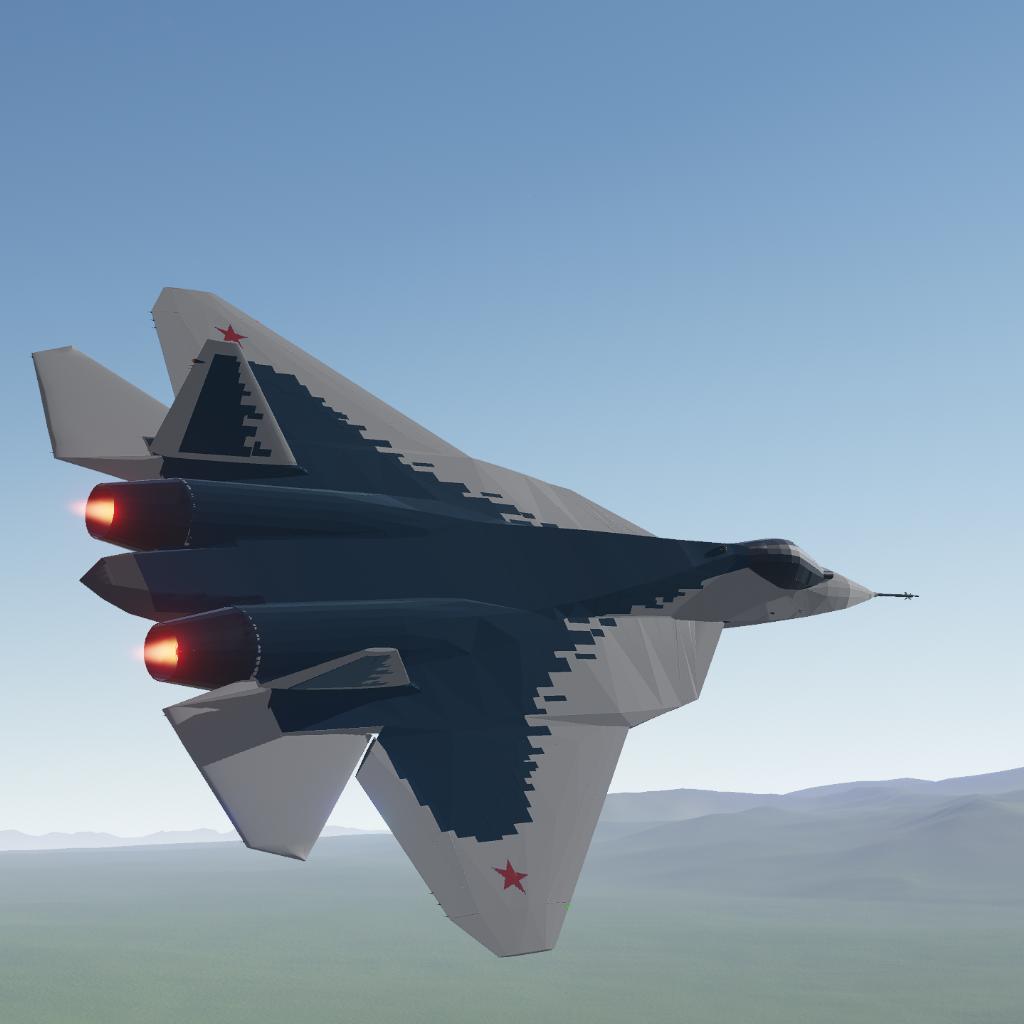 Additional Photos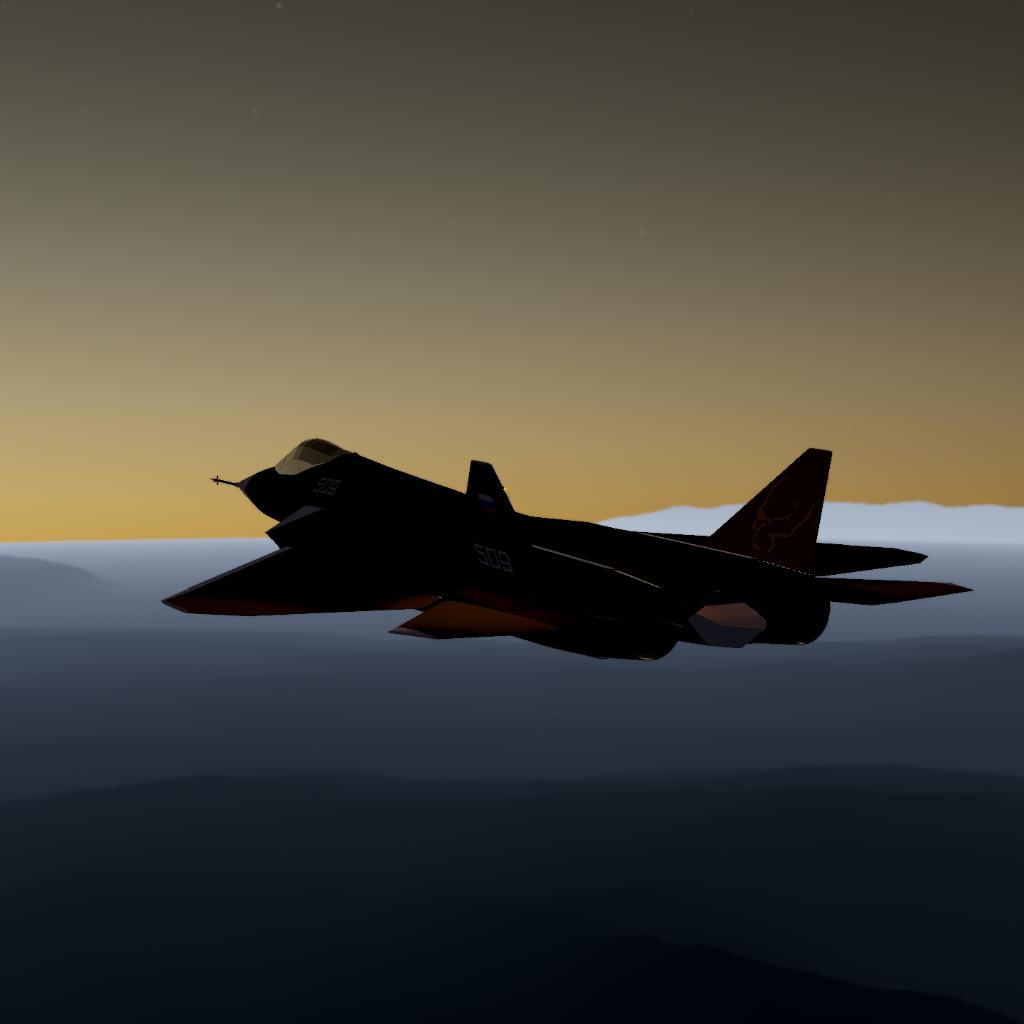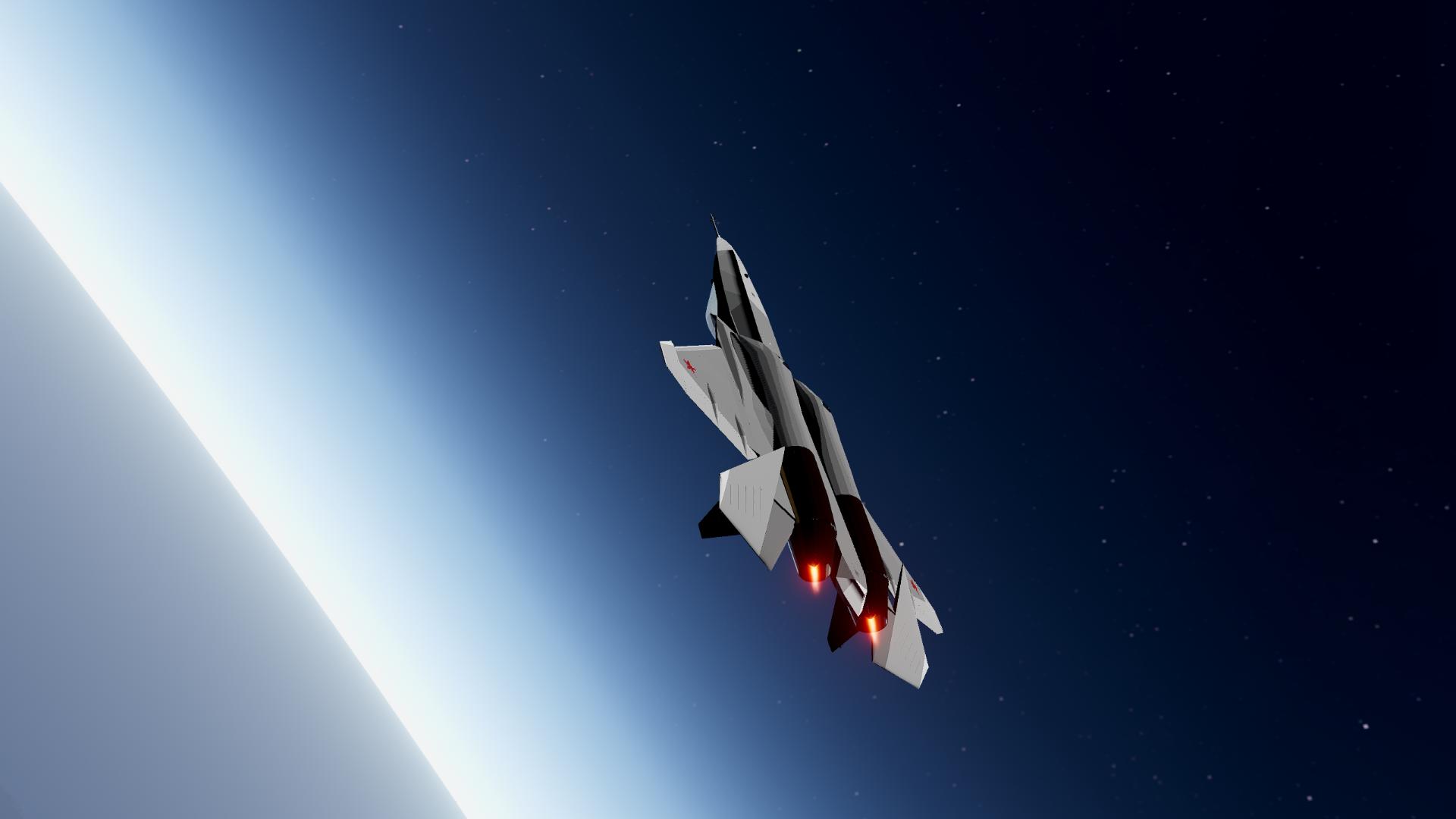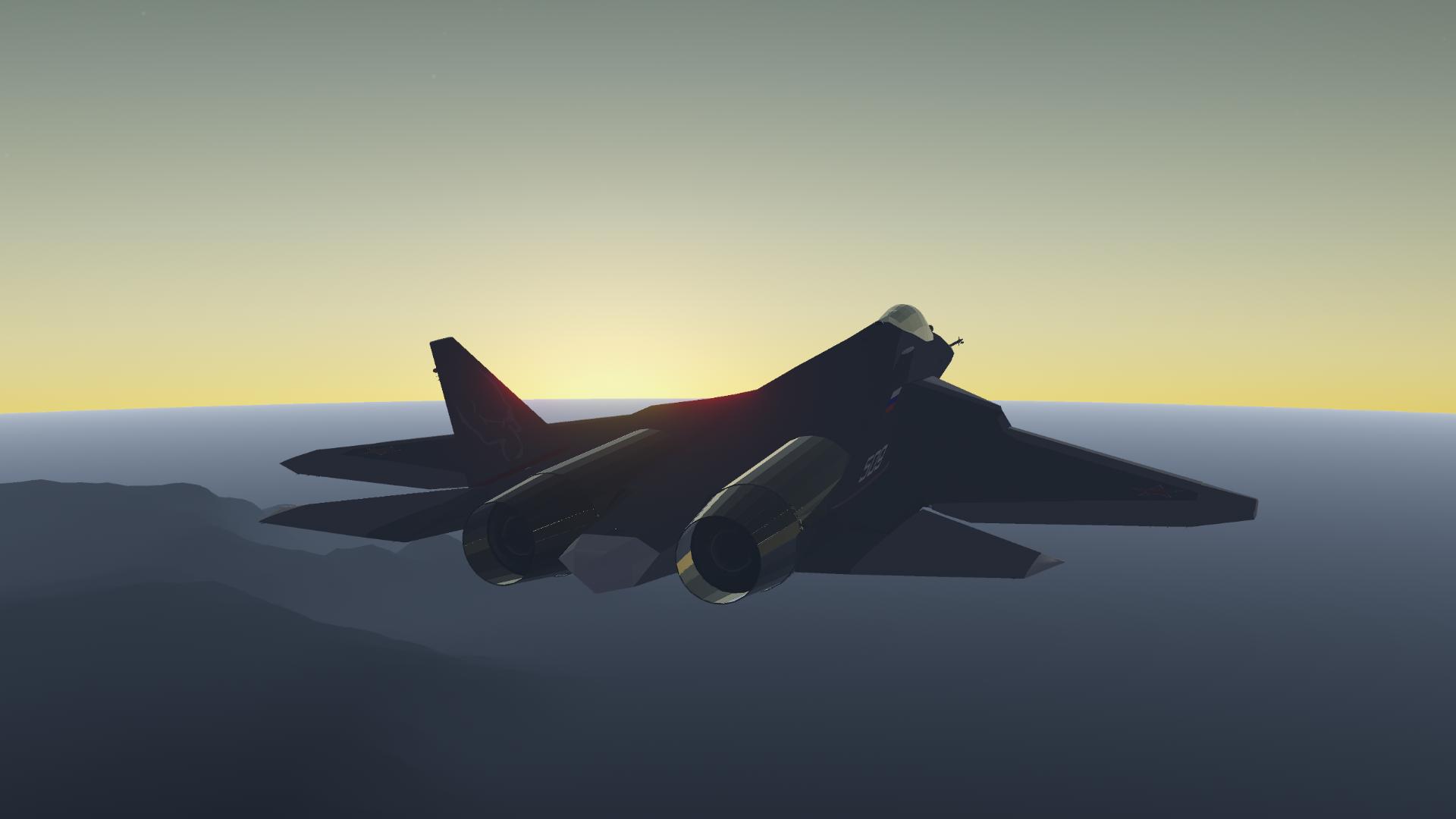 Future Release (v2) Request list:
Fly by wire / Manual override (Forwind/Pepe)
Full Cockpit / Ejection seat (planned)
Vizzy optimizations (required in fly-by-wire)
Auto landing (planned)
Issues with control surfaces (bad mappings are cancelling out movements) - I have uploaded a corrected version of controls HERE
Build information
Timeframe: 4 months from first file save to publish
Hours spent: Approx 250 hours
Mods used: Overload during build only
Blueprints used:
---