Orbital Systems is excited to provide updates on the progress of the Canopus rocket development, showcasing significant advancements in its assembly and engine testing. These milestones bring the company one step closer to the highly anticipated inaugural launch.
The assembly of the first stage of the Canopus rocket has reached a significant milestone, with completion now at 100%. This achievement marks a major step forward in the overall development process, demonstrating the company's commitment to meeting key project milestones.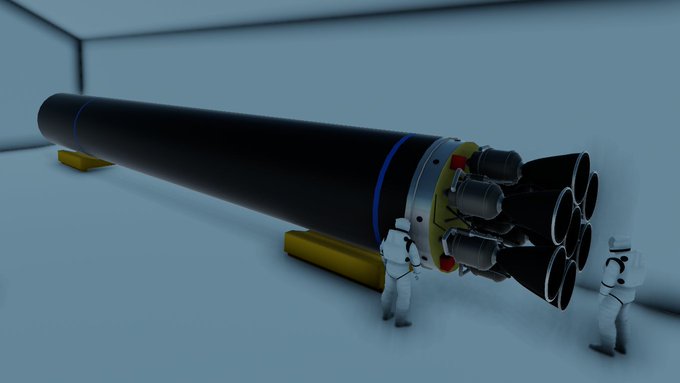 Another notable achievement is the successful testing of the six Hercules (SL) engines that power the first stage of the rocket. Through rigorous testing, Orbital Systems has implemented significant improvements, ensuring optimal performance and reliability for the maiden flight of the Canopus rocket. These advancements underscore the company's dedication to delivering a cutting-edge launch vehicle to the industry.
Additionally, the testing phase for the first Hercules (Vc) engine, which will be utilized in the second stage of the rocket, is currently underway. This engine will undergo integration into the second stage and undergo rigorous cryogenic and structural tests to ensure its certification for the Canopus rocket's inaugural flight. These comprehensive tests will validate the engine's performance under extreme conditions and guarantee its readiness for space missions.
The Canopus rocket's first launch is scheduled to take place at the Kennedy Space Center in Florida, specifically from Pad-41 at Cape Canaveral. This prestigious location has witnessed countless historic launches and provides an ideal setting for Orbital Systems to showcase their technological prowess.
The team at Orbital Systems is thrilled with the recent achievements and remains dedicated to pushing the boundaries of space exploration. The Canopus rocket's development progress is a testament to their hard work and expertise, paving the way for future missions and advancements in the aerospace industry.
Stay tuned for further updates as Orbital Systems continues its journey toward the successful launch of the Canopus rocket.
---