The new update is now available on Steam and it is rolling out for Google Play. It is still waiting for review from Apple to be released on iOS. The key new feature is the new FDAI (Flight Director Attitude Indicator), also known as a navball. Nicky worked this feature and he did a great job. The navball supports all the things you would expect along with maybe a few things you wouldn't expect. The default view gives you crucial attitude information and a view of the relevant markers such as velocity prograde, retrograde, etc.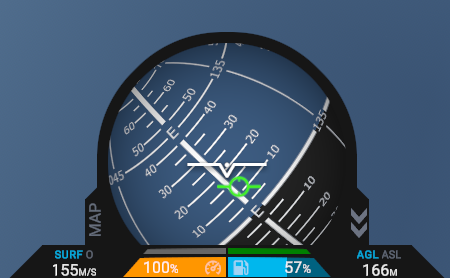 The map button opens a map display with options to zoom in/out and also an option to toggle its rotation.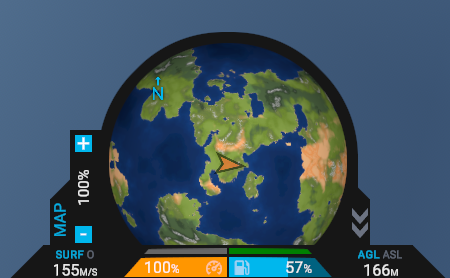 Here are the other highlights from this update. The full release notes can be found here.
Updated to Unity 2019.3.15f1. This includes an update to the physics engine.
Added additional navigation heading locks, such as radial and normal.
Updated instrument panel to include battery and mono. Removed fuel bars from mobile throttle slider.
Astronaut walk-speed on super-low-gravity planets has been increased, as has the speed that they get up when fallen over.
No-longer enforcing minimum altitudes for warp modes.
Changed primary font from Anita Semi Square to Roboto.
Show filename and resolution of an image when selected in the texture picker / photo library dialog.
Added button to take you back the title screen.
Added a sound volume property to the cargo bay.
Allow overriding yaw and pitch inputs while heading is locked to allow the player to make small adjustments.
Allow searching by part ID in Search Parts flyout in designer.
Default altitude to AGL mode.
Hide flight view inspector by default when entering flight, but remember player's preference when re-entering flight scene.
Added lighting/shading to equirectangular map generation when uploading planets.
Added Nicky Pike to the credits.