The new update is now live on Steam and is rolling out to Google Play and iOS. It includes a new desert base, fuselage smoothing, several enhancements to Planet Studio, among other things.
The new desert base has two runways, several hangars, towers, a guard shack, and more.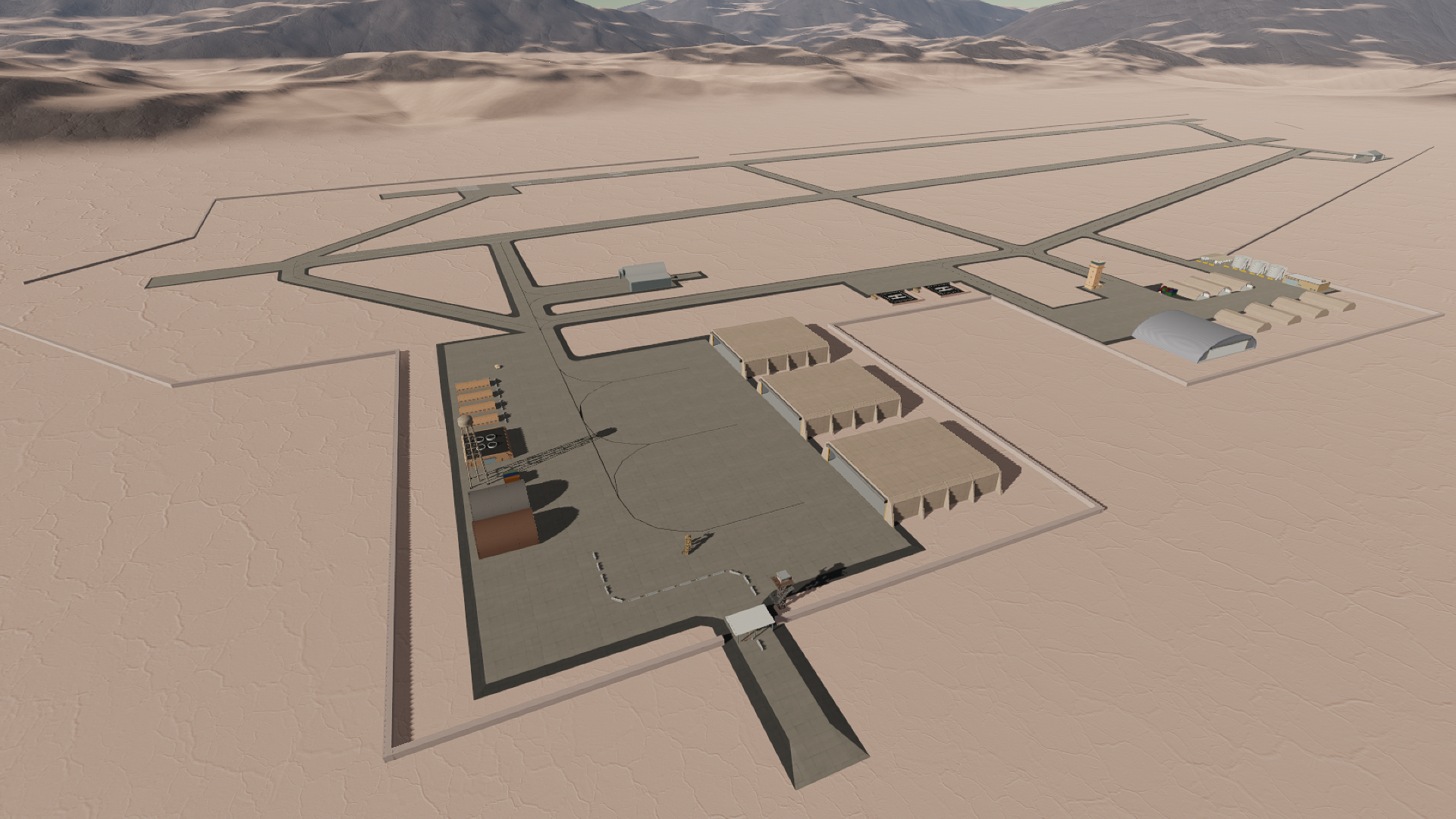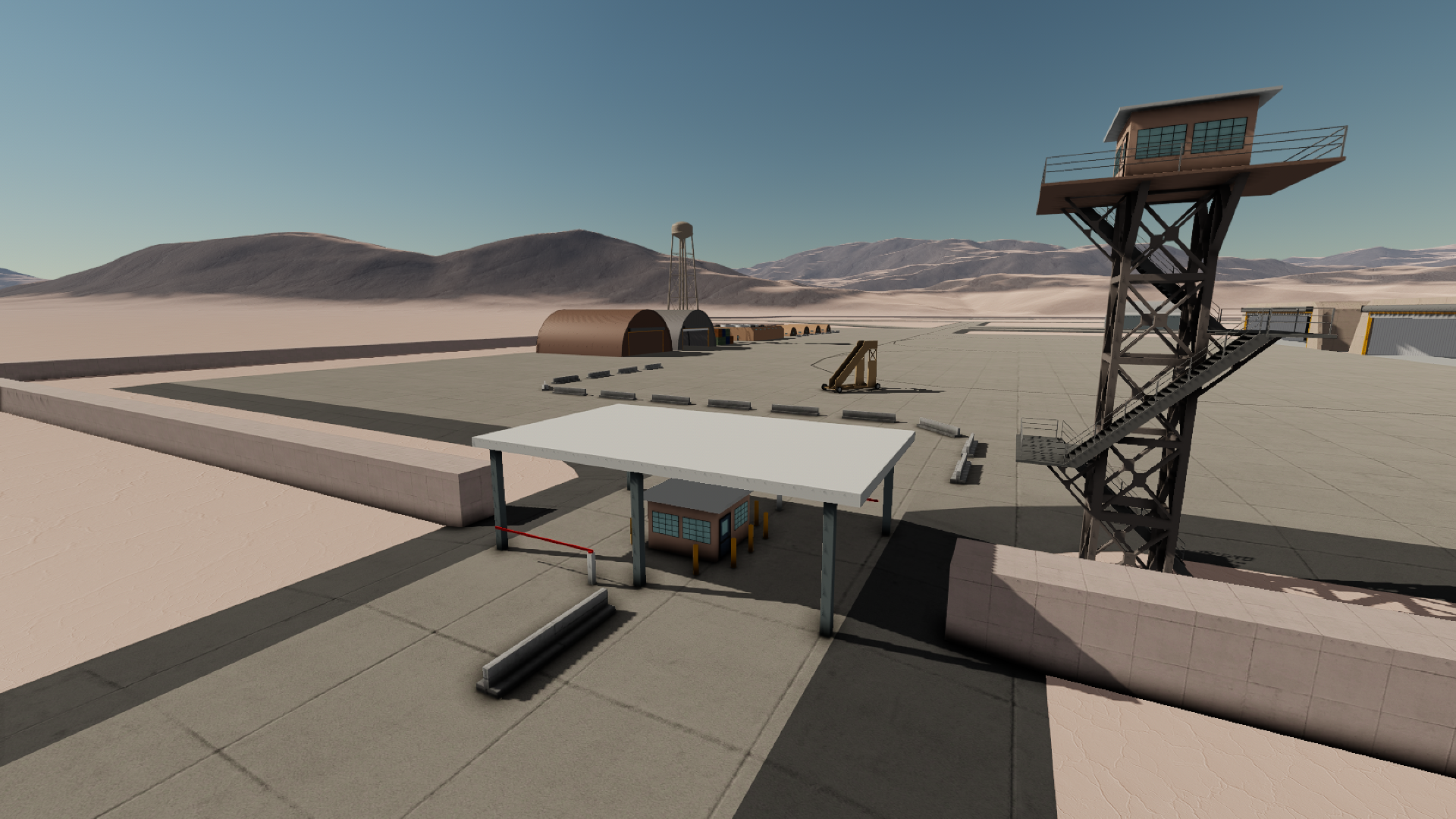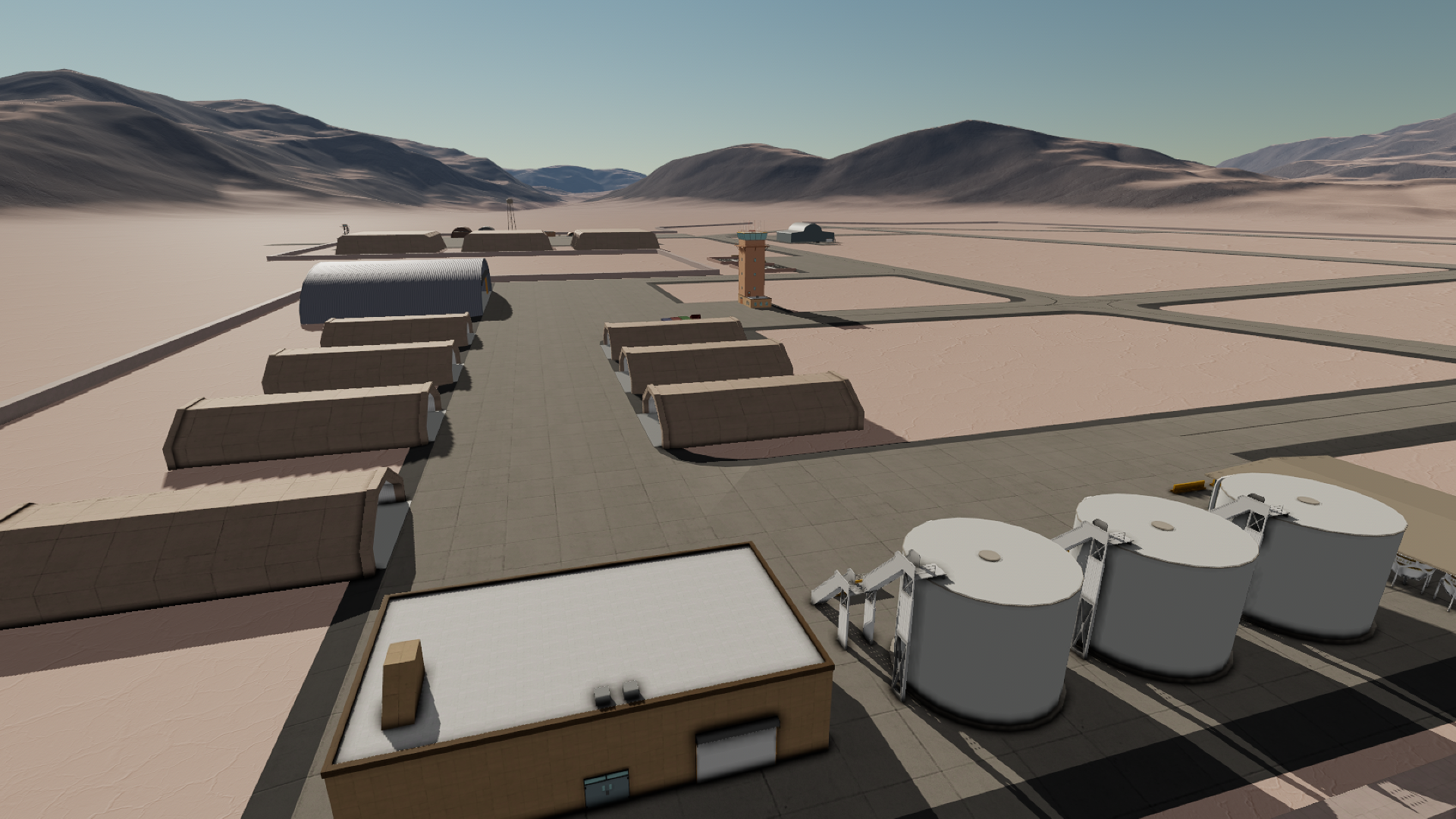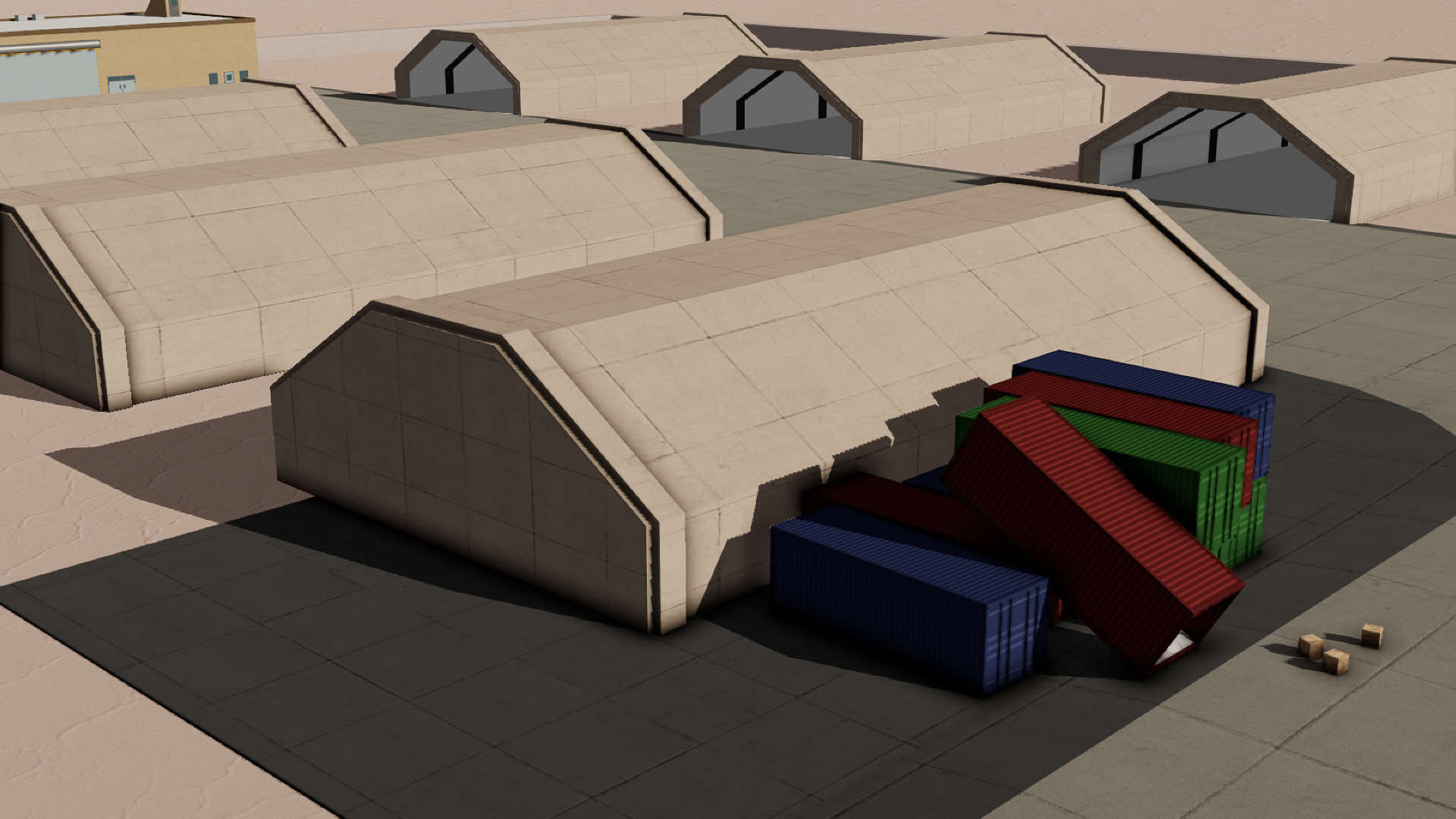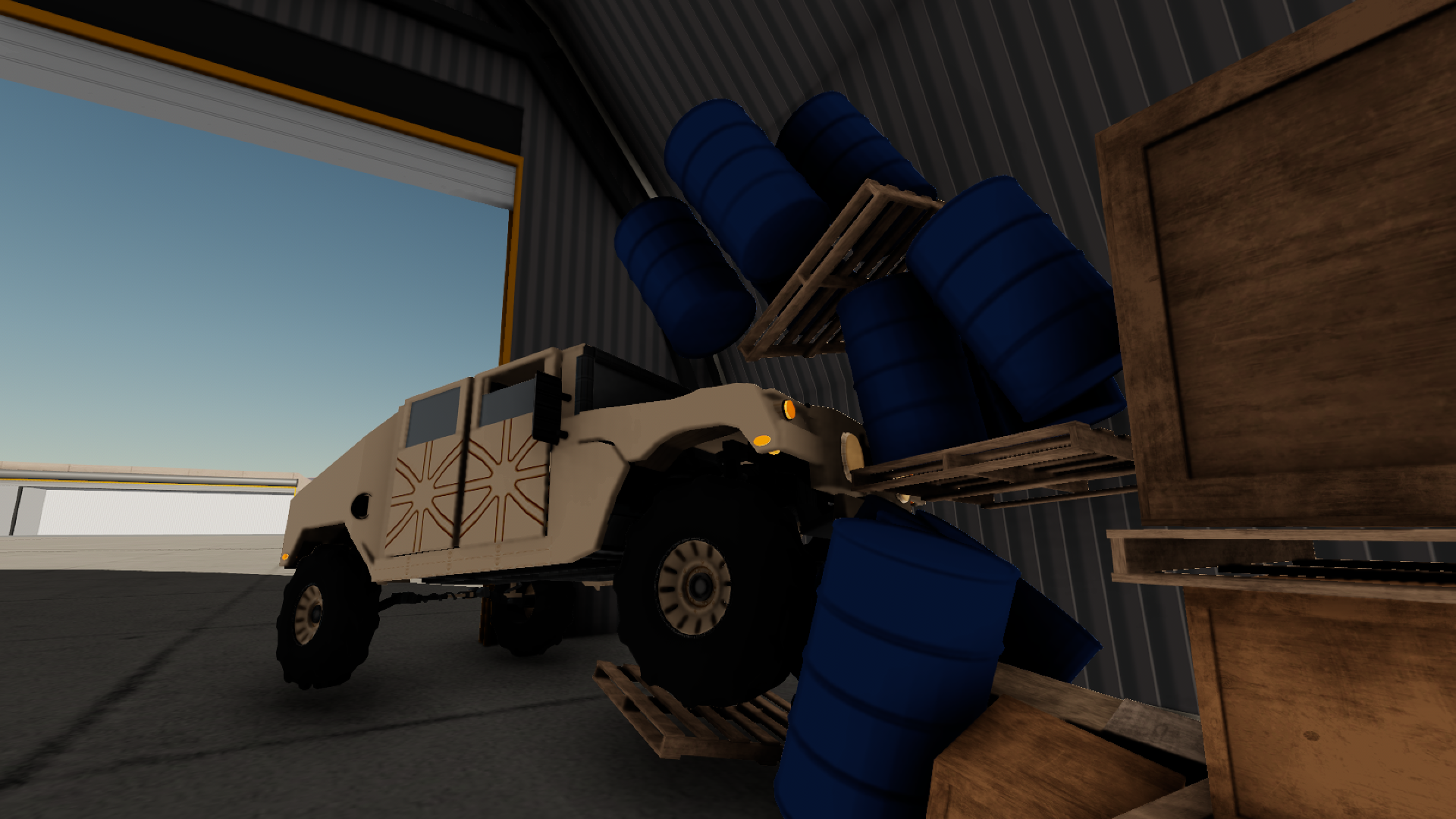 The new bases have some new toys to play with as well. Now bases can support rigid bodies.
FEATURES
Added new desert base.
Added vector support to the Vizzy fUNk expression
Added Fuselage Smoothing
New fuselage smoothing in action: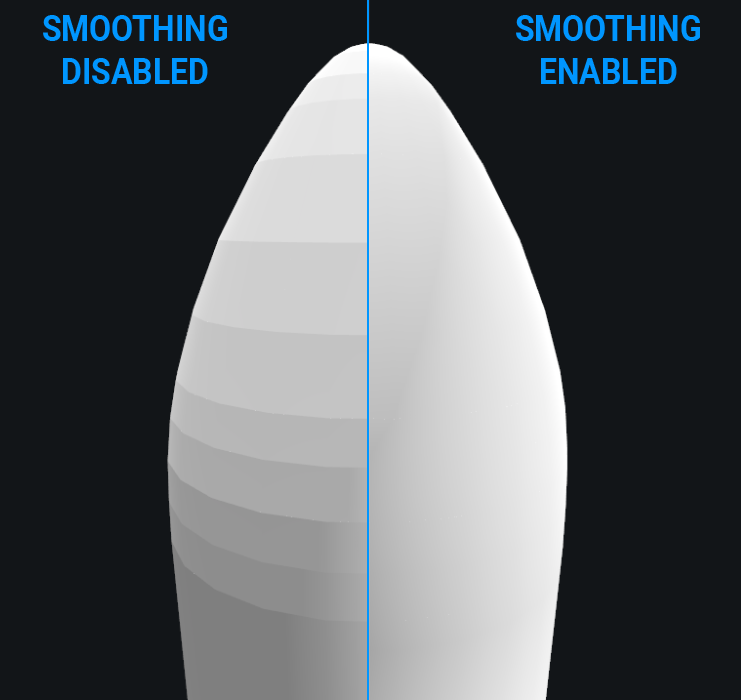 TWEAKS
Upgraded to Unity 2020.3.3f1
Improved triangulation for fuselage meshes to improve lighting.
Increased character limit of text inputs to 500.
There is now a maximum number of encounters created, to prevent massive numbers of them from being created in certain circumstances.
Target boxes in map-view will no longer fade out as the distance from the camera passes a certain point.
You can now target your craft's parent planets, although no encounter prediction will be shown (since that doesn't make sense).
Added help button to Vizzy that redirects the user to a new help section on the website.
Planet Studio
New base parts




Air Traffic Control Tower Basic


Basic Stairs


Concrete Sphere


Garage Door


Hangar Bunker


Hangar Reinforced Small


Hangar Reinforced Large


Hollow Cylinder


New windows


New Barrel PS part


Pallet


Railing parts


Strut Tower


Shipping Crate


Wooden Crate



Tweaked some existing base parts to support custom colors
Fixes to Outpost materials and fuel tank materials.
Added Mass property to sub-structures. When positive, it will turn the sub-structure tree into a rigid body. Note:




Children with mass will not be a separate rigid body, but instead will affect the center of mass of the parent.


Children will use the LOD of the parent rigid body sub-structure.


Concave colliders are not supported and they will be automatically converted by Unity to a convex collider.



Added Launch FX objects




Launch FX - controls child launch FX objects.


Launch FX Light - Lights launch particles


Launch FX Pad - Particle FX for a flat surface


Launch FX Trench - Particle FX for a flame trench.



Added angularVelocity attribute to sub-structures.
Moved base primitive objects to the Terrain Feature layer so the camera can clip through them in the flight scene.
Only show Update Launch Locations button on sub-structures that actually have launch locations in them.
Improved performance of Planet Objects flyout.
Structures now cast shadows in Planet Studio.